14 Best Breweries in Miami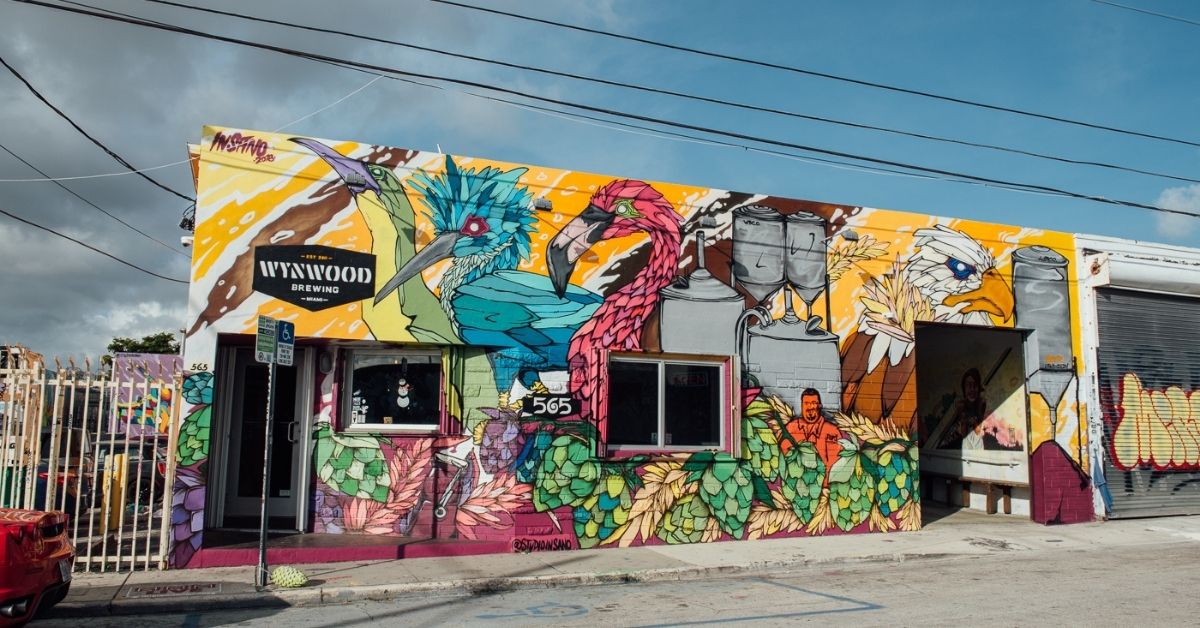 While it may be better known for its South Beach clubs and cocktail bars, Miami holds its own in the brewery department. And we're thankful for that because nothing beats sitting in the year-round sunshine with a crisp cold one in hand. Whether you are staying close to Wynwood or Coral Gables, there are breweries all across the city each one with a different specialty, from crisp lagers to tart sour ales to hoppy IPAs. 

If you are traveling to the Venice of America for the day, Miami's neighboring city also knows how to serve up a frosty brew. Here are the best breweries in Fort Lauderdale.
1. Lost City Brewing Company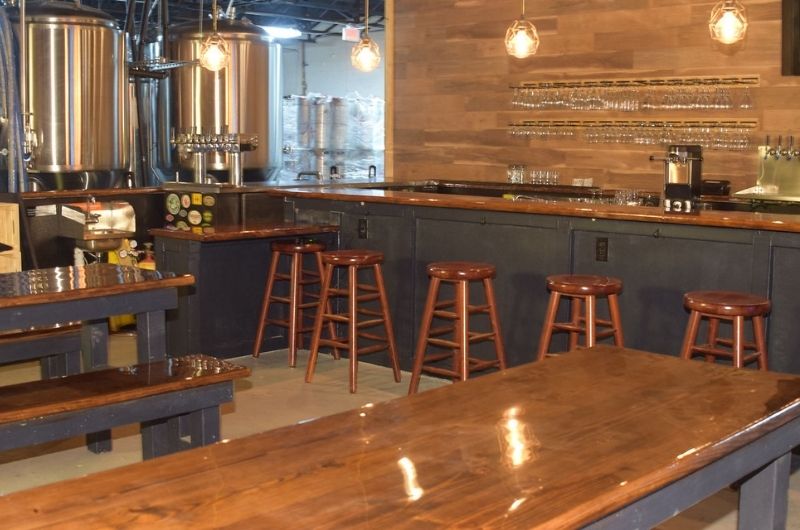 Neighborhood: North Miami
Address: 12207 NE 13th Ct, North Miami, FL 33161
Highlights on Tap: Endless Summer Lager, Lemongrass Belgian Blonde

Description: 
Miami natives and South Beach frequenters may be familiar with a bar called Abraxis, which used to be one of the city's best places for suds. While Abraxis has since closed, the former owner Diego Escobar has teamed up with local beer fest stars Chris Campos and David Morales to bring Lost City Brewing Company to Miami. 
Inspired by rustic warehouse breweries, the mission of Lost City Brewing is to bring customers culturally inspired ales that will transport them to exotic destinations and inspire exploration with every sip. This 11,000-square foot North Miami facility has a 26-tap bar that pours out a range of brews that are all brewed locally. Customers can opt for the Morenita, a light-bodied, easy-to-drink red ale inspired by the English Dark Mile Ale style, or the Endless Summer Lager, a crisp and refreshing extra pale lager, brewed with the hot "endless summer" days of South Florida in mind. Alongside the brews that are available year-round are a number of rotating guest selections and seasonal beers.
2. Cervecería la Tropical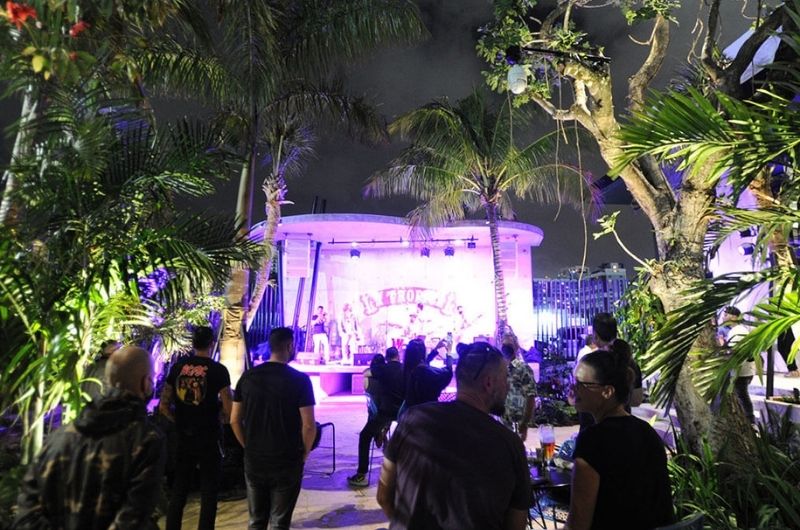 Neighborhood: Wynwood
Address: 42 NE 25th St, Miami, FL 33137
Highlights on Tap: Suave IPA, Tropilina, Amber Lager

Description:
If you are looking for a nightlife destination and a brewery rolled into one, head over to Cervecería la Tropical. Situated on the skirts of Wynwood, La Tropical opened in Miami in 2021 after partnering with Heineken to build this spacious new spot. Inspired by Cuba's oldest brewery, the indoor area is packed with couches and surrounded by colorful murals, while the outdoor area is equipped with tables and a 10,000 square foot tropical garden. 
The menu features nine beers on tap, with more arriving this season, many of which are family-owned and passed-down brew recipes. While first-timers may want to sample the Amber Lager, the beer that the brewery is best known for, IPA lovers will also enjoy the fruity Navito Suave and the strong Tropilina. Customers can also help themselves to small or large eats served up by chef Cindy Hutson, from since closed Ortanique on the Mile. The Cuban-inspired menu is filled with items such as tostones, Jason croquetas, and tres quesos pizza. 
3. Wynwood Brewing Company
Neighborhood: Wynwood
Address: 565 NW 24th St, Miami, FL 33127
Highlights on Tap: Pops Porter, Father Francisco Belgian Style Golden Ale

Description: 
After perusing the famed Wynwood Walls, make a pit stop at Wynwood Brewing Company to rest your legs. Founded in 2013, Wynwood Brewing Company is widely recognized as Miami's first craft beer brewery. Ever since its conception, this pioneering establishment has paved the way for Wynwood to become the craft beer hotspot that it is today. Miami natives and visitors can find its award-winning Pops Porter and La Rubia all across the city. 
Tucked right next to the I-95, this Wynwood brewery is fittingly surrounded by colorful murals and equipped with board games, if you are looking to sit back and relax for a few hours. While the taproom is fairly simplistic, it's really known for its beers. This historic brewery serves up a line-up of innovative creations like the Father Francisco Belgian Style Golden Ale and the Pops Porter which won first place at the Great American Beer Festival. Hungry? More often than not, a line of food trucks can be found right outside.
4. Veza Sur Brewing Co.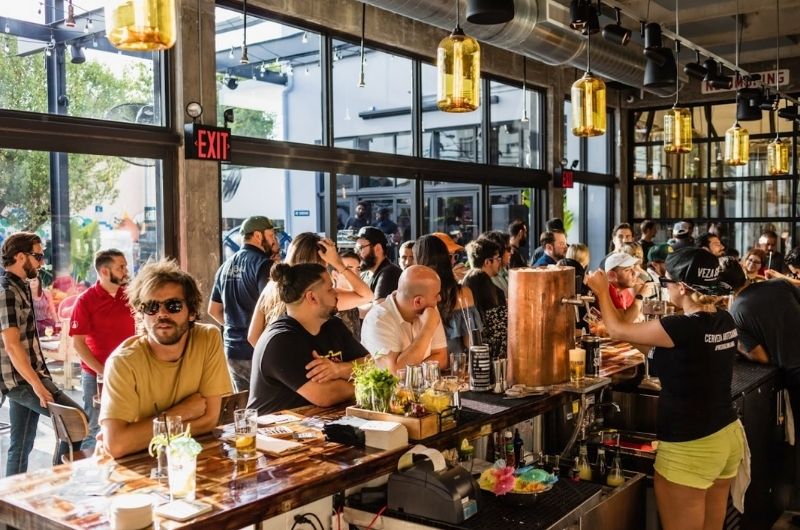 Neighborhood: Wynwood
Address: 55 NW 25th St, Miami, FL 33127
Highlights on Tap: Mangolandia Mango Blonde Ale, Mala Yerba Session IPA, South Coast IPA

Description:
If you are looking for a place to enjoy a beer with a meal, Veza Sur Brewing Co. is a great go-to. This Wynwood brewery offers up an assortment of shared small plates from Chi-Fa, the permanent on-site food truck helmed by the creators of SuViche. Guests can dine on a fusion of Chinese and Peruvian cuisine, which includes dishes such as chicken wings marinated with a spicy beer reduction and a kale salad topped with pickled onions, quest fresco, and mango vinaigrette. 
All the food pairs perfectly with Veza Sur's section of Latin-Crafted beers, which perfectly capture the light, warm-weather flavors you would find in Latin America. Some of the beers on tap include the "Mangolandia" American blonde ale with mango and the Lulo sour ale with Lulo fruit. Veza Sur is also known for its innovative beer cocktails, which help them stand out from Miami's crowded beer scene. Both a neighborhood hangout and a happening nightspot, Veza Sur's outdoor patio occasionally hosts live music, while the open space atmosphere offers plenty of communal seating.
5. Abbey Brewing Co.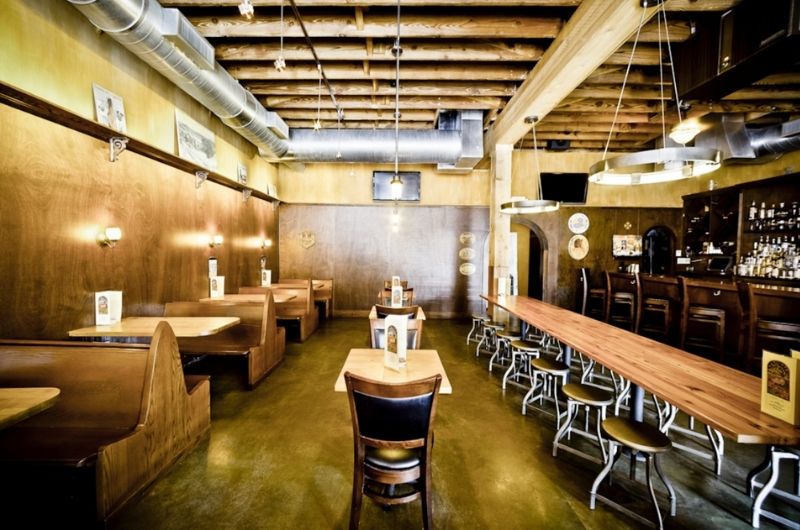 Neighborhood: Miami Beach
Address: 1115-1117 16th St, Miami Beach, FL 33139
Highlights on Tap: Brother Aaron's Quadrupel, Sister Tina's Tripel

Description:
Removed from the hustle and bustle of Ocean Drive, Abbey Brewing Co. is a great place to enjoy a laidback environment in the middle of South Beach. While Wynwood Brewing Co. may be the first craft brewery in Miami, Abbey Brewing Co. is the city's oldest tap house. First opening its doors in 1995, this casual pub was a collaboration between brewmasters and a member of the cigar industry, who chose to open this one-of-a-kind bar in the middle of South Beach. Now, Abbey Brewing Co. is a destination spot for those seeking handcrafted brews or a curated selection of small-batch whiskeys, rare wines, and small bites. 
While patrons can enjoy all sorts of alcoholic beverages here, the half-dozen house-made brews are the highlight of Abbey Brewing Co. experience. When in doubt, go for one of the Belgian Trappist-themed beers which include Brother Aaron's Quadrupel, Sister Tina's Tripel, and Brother Dan's Dubbel.
6. Bay 13 Brewery & Kitchen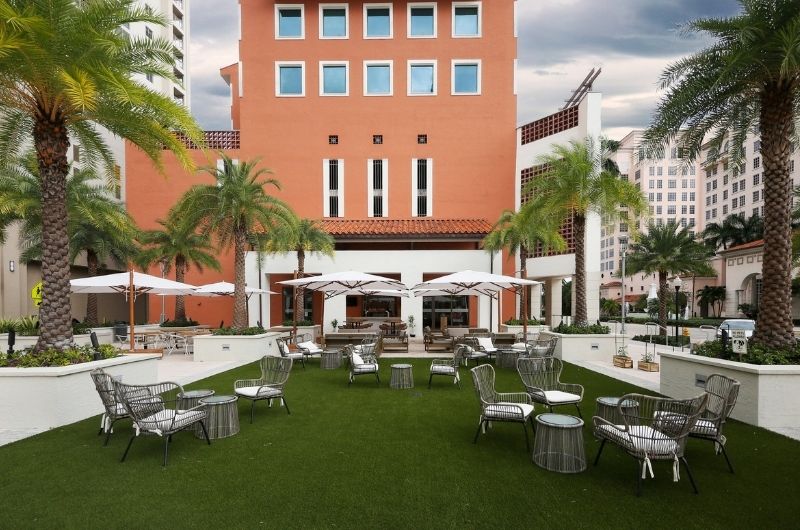 Neighborhood: Coral Gables
Address: 65 Alhambra Plaza, Coral Gables, FL 33134
Highlights on Tap: The G, Old Man

Description:
Bay 13 Brewery & Kitchen is an ideal spot to drink and eat outside in Coral Gables. Launched by the owners of Threefold Cafe, this Australian brewery first opened its doors right before the pandemic. Guests can enjoy a comfortable, relaxed environment on the front patio, which is equipped with plenty of outdoor seating and striking polished vats. Seating is laid out over a stretch of astroturf, which will make it feel as though you've arrived for an afternoon picnic. 
Bay 13 Brewery & Kitchen serves up a variety of crisp, refreshing day drinking brews including the Old Man, a Belgian-styled wheat ale with a unique blend of banana and clove characteristics, and the G, a malt-oriented easy-drinking ale made with Southern Hemisphere hops. Part brewery, part restaurant, this airy and modern brewpub has a menu with steaks, salads, and light bites. You can't go wrong with the fish and chips, which is some of the best in town.
7. Beat Culture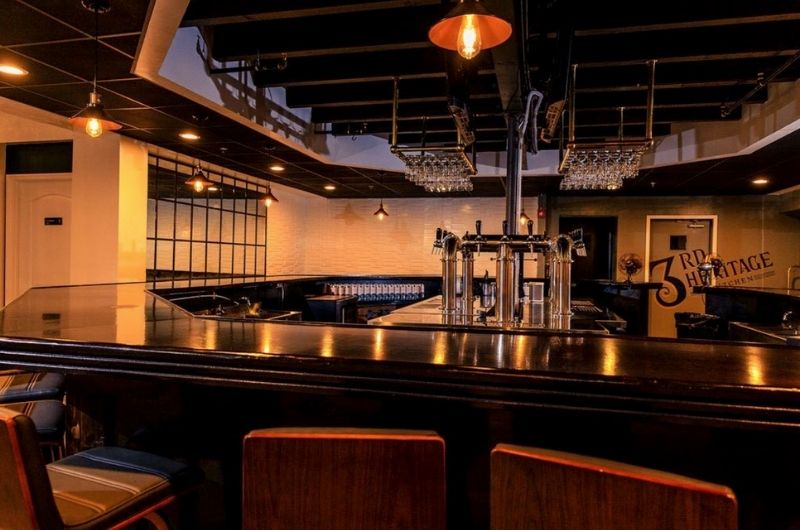 Neighborhood: West Miami
Address: 7250 NW 11th St, Miami, FL 33126 
Highlights on Tap: Fuacata Mango and Passion Fruit Ale, Mojito Tart Ale, Coconut Pastelito Milkshake IPA
Description:
When it comes to innovative brews, Beat Culture has some of the most unique beer creations in the city. This small brewery branches out from traditional flavors and explores fruity and barrel-aged beers. Customers can sample anything from a Chimosa Mimosa Ale, a refreshing and effervescent substitute for a traditional mimosa to an Arroz Con Leche, a cinnamon and vanilla loaded cream ale with slightly flaky biscuit notes. 
As for the food, diners can tuck into various bar bites including pork belly burnt ends, loaded tots, chargrilled Ceasar salad, and plant-based chicken wings.
8. Dogfish Head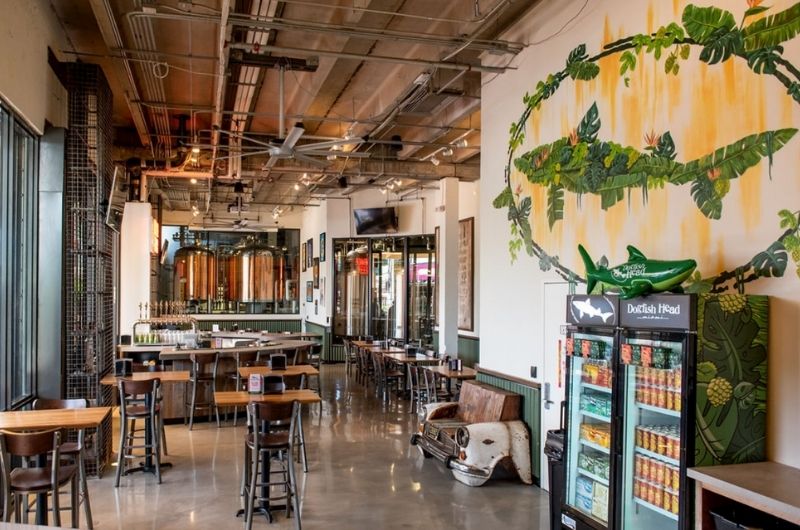 Neighborhood: Wynwood
Address: 325 NW 24th St, Miami, FL 33127
Highlights on Tap: Tropi-Lo-Cal, Was Hops

Description:
Dogfish Head strikes the perfect balance between offering up art, beer, and tasty food. Founded in Delaware and owned by the Boston Beer Company, this funky joint has cultivated a loyal following amongst craft beer fans. This Wynwood established is known for its innovative and flavorful brews, and for featuring "off-centered" beers, which pair culinary flavors with traditional beer styles. Some standouts from the beer roster include the Tropi-Lo-Cal, with pineapple puree, ginger, and cinnamon, and Was Hops, an aromatic and bitter beer. 
With brightly colored murals and great music, the welcoming atmosphere at Dogfish Head will invite you in for hours on end. The food menu includes items inspired by flavors from all over the world, with dishes such as conch and sweet crab fritters, grilled street corn, curry beef empanadas, and herbed waffle fries.
9. Focal Brewing Company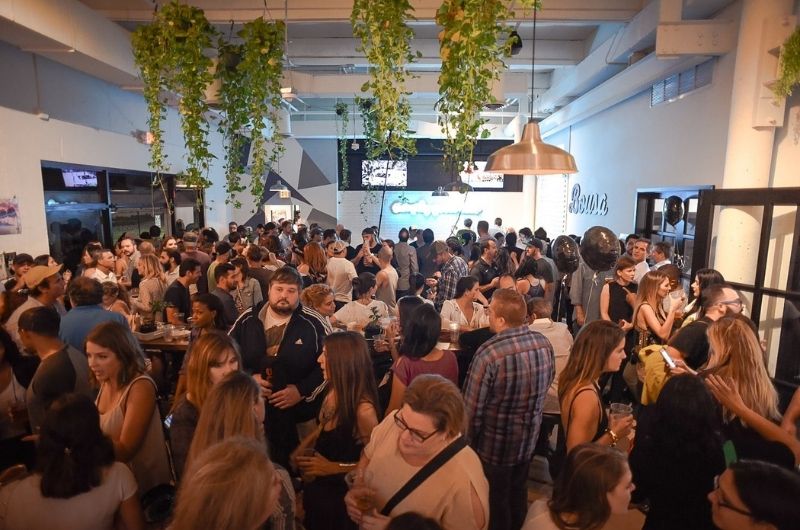 Neighborhood: Little River
Address: 7235 NE 4th Ave, Miami, FL 33138
Highlights on Tap: Mayami Blonde, Mayami Haze

Description:
Located in the heart of the up-and-company Little River district is a true neighborhood brewery: Focal Brewing Company. This quaint little hole in the role is equipped with delicious beer, great music, and nice wine. When you walk through the doors expect to find a quaint setting equipped with ping pong tables and colorful paintings on the wall. 
Some of the standout beers in their line-up include a Mayami Blonde, a citrusy ale, and the Mayami Haze, a tropical New England IPA. If you are a fan of sours, try the Frau Blackberry, a sour Berliner with a smooth blackberry finish. Make sure to check out Focal Brewing's calendar, which is always busy with events, including a regularly scheduled comedy night. The perfect atmosphere to enjoy with a group of friends, stop by for happy hour, which begins every day at 5 p.m.
10. Titanic Brewery & Restaurant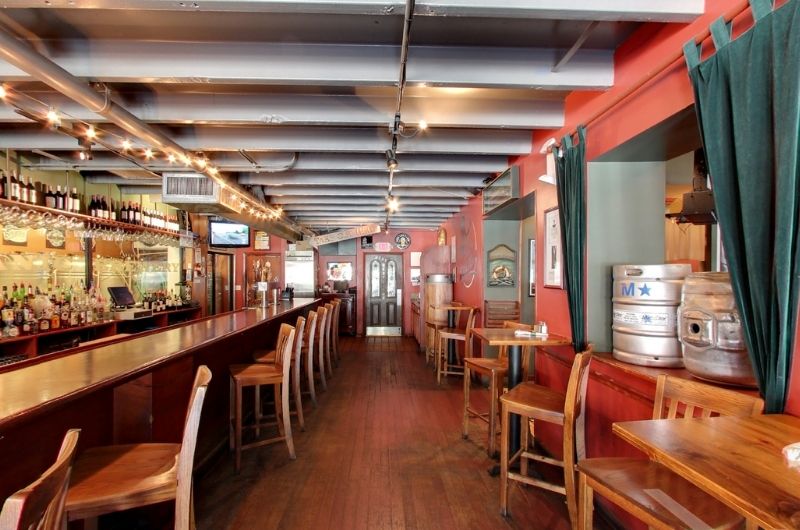 Neighborhood: Coral Gables
Address: 5813 Ponce de Leon, Coral Gables, FL 33146
Highlights on Tap: Captain Smith's Rye, Boiler Room Nut Brown, Triple Screw Light Ale

Description:
Established in 1997, this Titanic Brewery & Restaurant has been a local favorite for more than 20 years. Situated next to the University of Miami, this Coral Gables microbrewery has a five-barrel system that produces consistent, quality brews, which have cycled in and out over the last two decades. Diners can enjoy the light-bodied Triple Screw, the chocolatey-smooth Shipbuilders Oatmeal Stout, or the Captain Smith's Rye, an award-winning amber ale. To round off its drinks menu, Titanic Brewery also has seasonal and specialty releases, handcrafted cocktails, martinis, and wines by the glass. 
If you are hankering for a bite to eat, this Coral Gables brewpub has an extensive menu that includes soups, salads, sandwiches, and entrees, as well as vegan and vegetarian fare. Live jazz, blues jams, and karaoke nights are featured throughout the week, making Titanic Brewery a happening spot all week long. On UM football game days, expect a packed house.
11. J Wakefield Brewing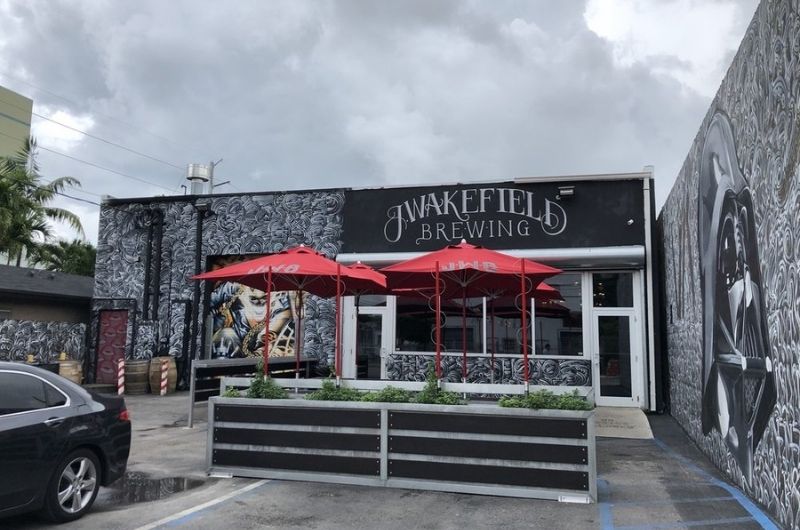 Neighborhood: Edgewater
Address: 120 NW 24th St, Miami, FL 33127
Highlights on Tap: Proud Cherry, El Jefe 

Description:
Joining the ranks of Wynwood craft breweries is J Wakefield Brewing, which certainly wins the award for the most interesting origin story. Founder Johnathan Wakefield was an incredibly talented homebrewer who was able to launch his own commercial operations after receiving $110,000 worth of donated funds. Now, Wakefield spends his days whipping up delicious suds for his loyal legion of fans. While J Wakefield Brewing has a wide variety of brews on offer, its fruity beers are truly something to write home about. Customers can sip on, and bring home, innovative creations such as the Dragon Fruit Passion Fruit Berliner Weisse or the Blueberry Crumble Sour. If you prefer something more traditional, the El Jeffe Hefeweizen Wheat Beer is also top-notch. 
12. Lincoln's Beard Brewing Co.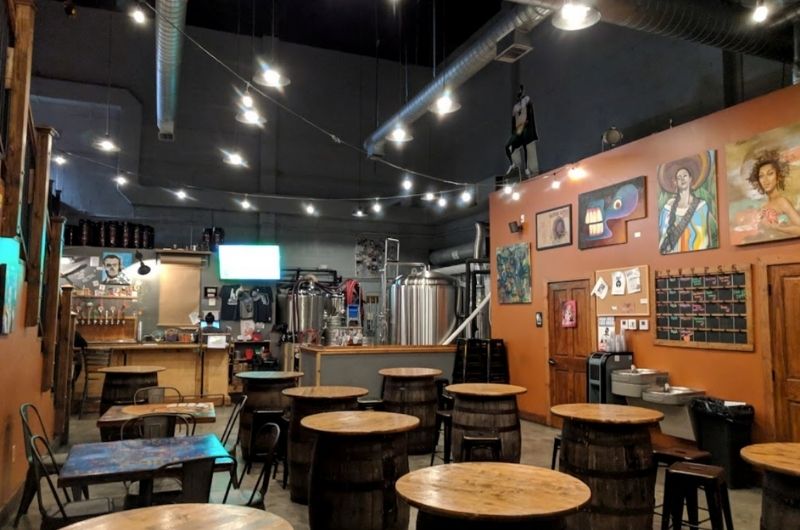 Neighborhood: Bird Road Arts District
Address: 7360 SW 41st St, Miami, FL 33155
Highlights on Tap: Morning Glory Blonde Ale, Lawyers Don't Surf Juicy IPA

Description:
If you find yourself in Bird Road Arts District, stop by Lincoln's Beard Brewing Co. for a guaranteed good time. With its live music, weekly events, and penny-covered bar, Lincoln's Beard is one of the coolest spots in the neighborhood. This multi-story brewhouse serves up refreshing and delicious beers, with a small selection of smooth blondes and subtle IPAs, among others, making it the perfect spot for all types of beer drinkers. While the Morning Glory Blonde ale is a classic, sour ale fans should sample the Un-believe-a-beer-sour if its available, which features oats, pineapple, acai, and banana. 
If you are looking for a small bite to eat, the Tacos and Tattoos food truck is conveniently situated outback. Diners can gorge on Latin-themed foods including overstuffed burritos, enchiladas, and a variety of tacos. Lincoln's Beard also prides itself on its quirky atmosphere, 
which is channeled into its live music programming and events. If peanut butter and jelly competitions and crawfish boil with live music intrigue you, this is the brewery for you.
13. Est. 33 Thai Craft Brewery & Kitchen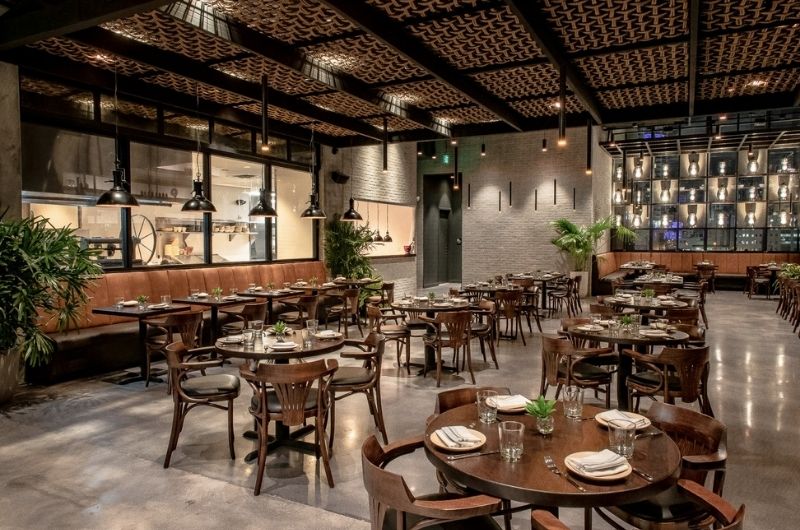 Neighborhood: Downtown Miami
Address: 701 S Miami Ave, Unit 412A Brickell City Centre, Miami, FL 33131
Highlights on Tap: Singha, One Night in Bangkok

Description:
It's rare to find a brewery and Thai-inspired restaurant rolled into one, but Est. 33 Thai Craft Brewery and Kitchen is just that. Conveniently located in the Brickell City Center of downtown Miami, the name pays homage to the 1933 founding of Est. 33's parent company, the Bangkok creator of Singha and Leo beers. In terms of the beer roster, Thai-inspired flavors, aromas, and tastes combine with Miami's tropical influences for an assortment of one-of-a-kind combinations. Diners can begin their evening with a One Night in Bangkok, a hazy IPA, a Brickell Brown, a smooth and clean brown lager, or the classic Singha, a crisp and golden pale ale, among others. 

As for the food? One of the best restaurants in Miami, this sleek sit-down restaurant and bar have a menu with various combinations of Thai, Japanese, and Chinese flavors. Diners can begin with appetizers including beef jerky, spicy chicken wings, and Thai fish cakes. Larger plates include lamb chops, lobster curry, crispy whole branzino, and pad Thai.
14. Nightlife Brewing Company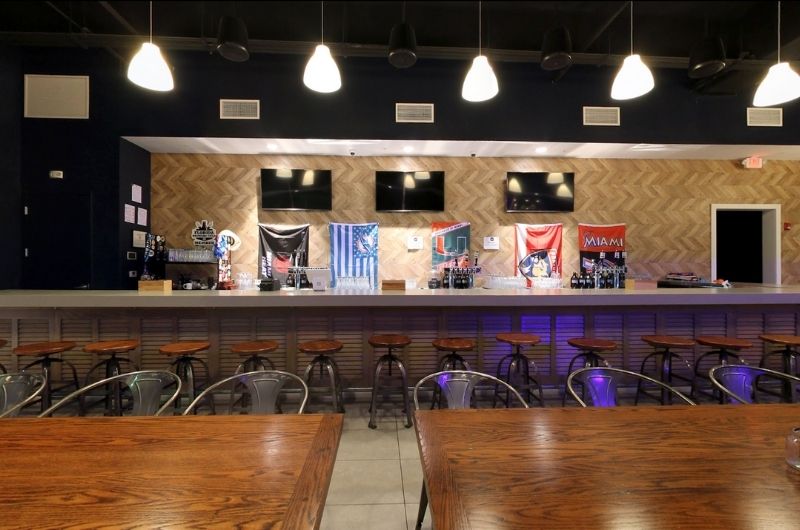 Neighborhood: East Little Havana 
Address: 1588 NW 7th St, Miami, FL 33125
Highlights on Tap: Spitfire Redhead, Daring Brunette 

Description:

Nestled among the many nightlife destinations in Little Havana is Nightlife Brewing Company. Located just outside of Marlins Park, this neighborhood taproom is the perfect place to stop by and grab a beer before or after a game (especially if you are mourning a Marlins loss). Founded by Juan T. O'Naghten, a graduate of the American Brewers Guild Intensive Science and Engineering Course, Nightlife lives by the motto that the best beers require the best ingredients. Some delicious flagship beers include the Spitfire Redhead, a Rye Saison, and the Daring Brunette, a brown ale. This 1,500 square foot taproom also serves up handcrafted cocktails which include a Pineapple Smokjito and a Rye Julip. This East Little Havana spot also features recurring events such as Ladies Night, Comedy Night, and Flip Night which always draw in a lively crowd.