22 Best Things to Do in West Palm Beach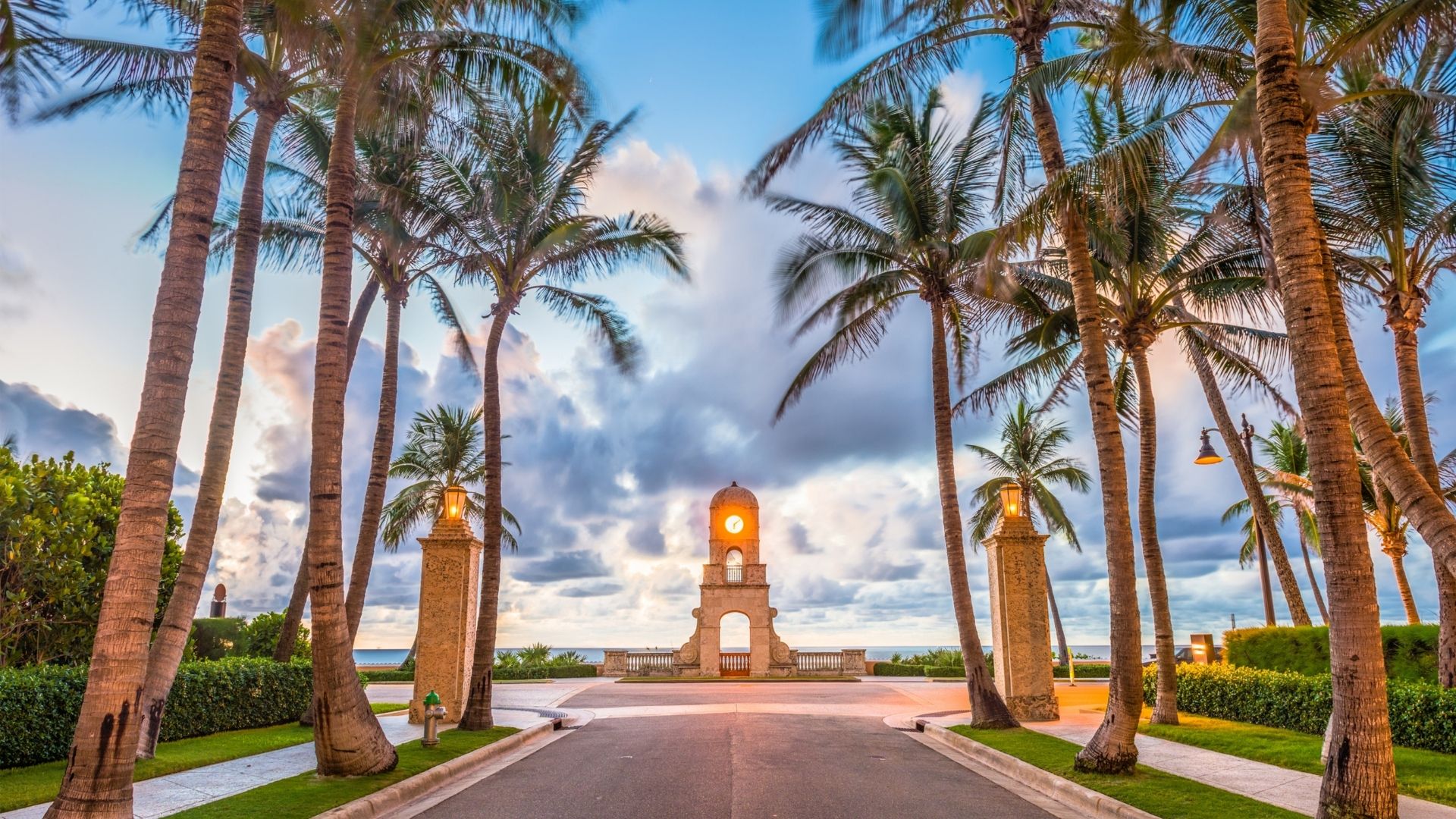 A scenic waterfront? Distinct neighborhoods? A vibrant entertainment district? Check, check, and check. With its pristine weather, constant sunshine, cultural attractions, and outdoor activities galore, West Palm Beach offers visitors a wealth of year-round entertainment. And as the name suggests, you can also expect to see lots and lots of palm trees. If you are overwhelmed by all of the things to do in this cultural hotspot, we're here to help. Here are some of the best things to do in West Palm Beach. 
1. The Square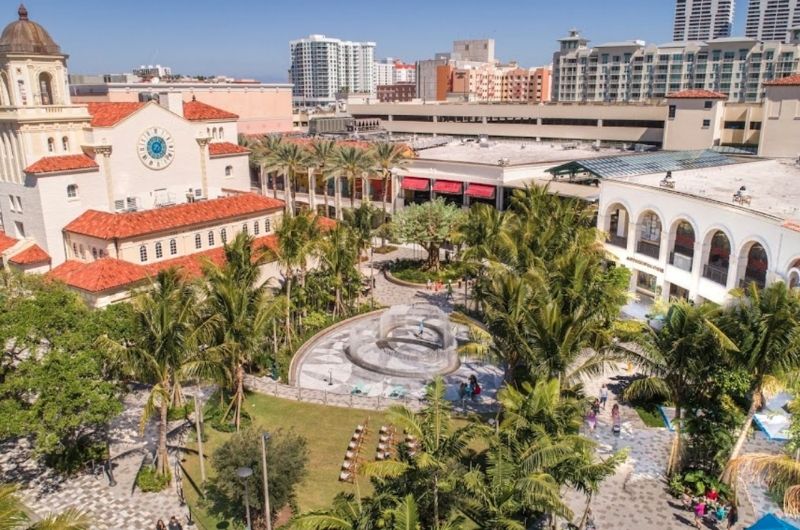 Address: 700 S Rosemary Ave Suite 200, West Palm Beach, FL 33401
Neighborhood: Downtown

Description:
Whether you are looking for shopping, dining, or entertainment opportunities, all of these activities (and more) can be found at The Square. Rosemary Square, commonly referred to as "The Square," is a Mediterranean-themed retail and entertainment center located in downtown West Palm Beach. Visitors can pop into clothing, jewelry, or gift shops, dine at restaurants with all sorts of international cuisine, build their own lunches at one of the gourmet marketplaces, or visit the AMC theater for a stellar IMAX experience. If you visit The Square on the weekend, local bands will usually be performing in the open-air plaza. 
With its old-world architecture, extravagant fountains, and sidewalk cafes, a stroll around The Square will feel like stepping into a foreign European town center. With free WiFi, occasional 
live music, and excellent people watching, it's also a great place to simply plant yourself for the day.
2. Manatee Lagoon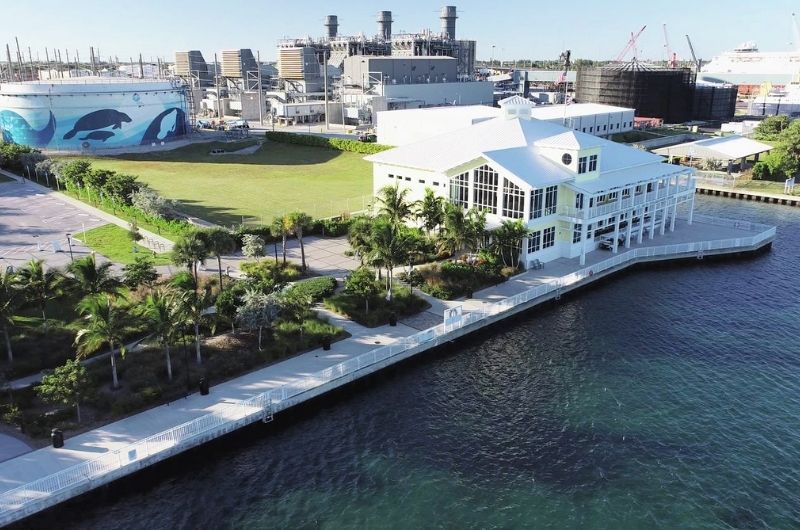 Address: 6000 N Flagler Dr, West Palm Beach, FL 33407
Neighborhood: Northwood Harbor Historic District
Description: 
Manatee Lagoon is one of the best places to see these majestic, gentle, and extremely large sea dwellers up close. The best part? Manatees love humans. If you happen to spot a manatee in one of the observation areas, it will happily swim right up to you so you can observe this elegant creature up close. 
At this popular attraction, West Palm Beach visitors and natives alike can also learn more about manatees. Known for its efforts in securing the future of the state's manatee population, Manatee Lagoon also has a discovery center with hands-on exhibits and information about this endangered species. Make sure to check out the manatee webcam before you leave, which tracks the activities and adventures of Mia the manatee. While admission to this attraction is free, try to arrive earlier in the day to avoid the crowds and ensure yourself a parking spot.
3. Norton Museum of Art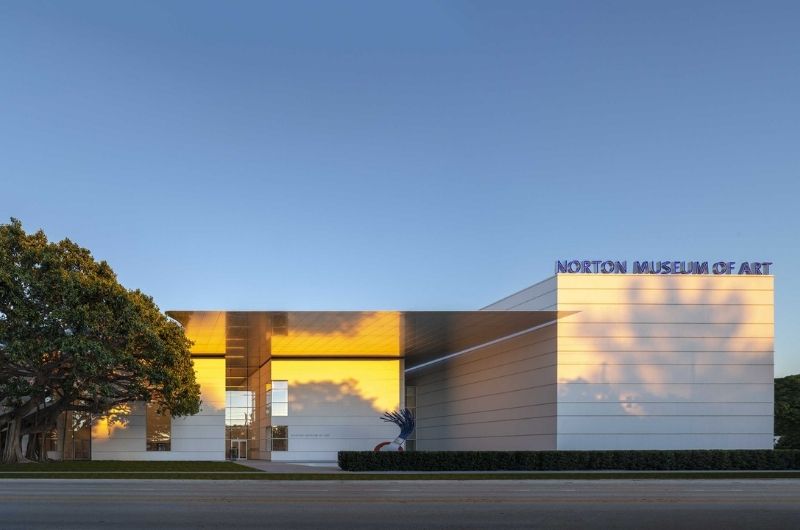 Address: 1450 S Dixie Hwy, West Palm Beach, FL 33401
Neighborhood: Woodlawn Cemetery
Description: 
Founded in 1941 by Ralph Hubbard and Elizabeth and Norton, the Norton Museum of Art is home to more than 7,000 pieces. This art museum is separated into sections based on geography, and art lovers can find exhibits dedicated to European, American, and Chinese art. 
Museum-goers can peruse 19th and 20th-century paintings, sculptures by European and American artists, and unparalleled Chinese jade and bronze artifacts. Some standout pieces in the museum's permanent collection include paintings by Picasso, Monet, and Gauguin, and sculptures by Theodore Roszak and William Zorach. 
If you want to step out into the sunshine for a while, there's an enchanting courtyard to explore and a sculpture garden. Meanwhile, the museum's temporary exhibits are always diverse and unique. These exhibits range from photographs of the Black panther to historic toys. Temporary exhibits rotate on a monthly basis meaning every trip to the Norton Museum of Art can be a novel experience.
4. Lion Country Safari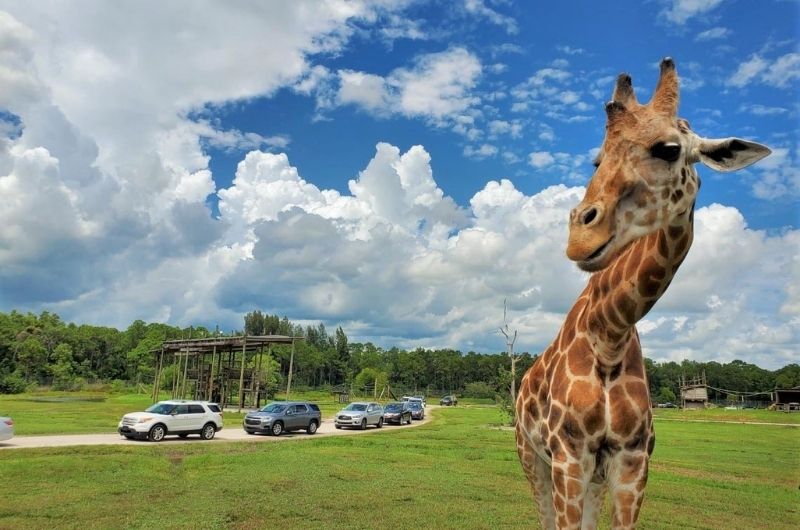 Address: 2003 Lion Country Safari Rd, Loxahatchee, FL 33470
Neighborhood: Loxahatchee
Description: 
Just a 30-minute drive from West Palm Beach, Lion Country Safari is well worth the visit, especially if you are traveling with youngsters. Established in 1967, Lion Country Safari welcomes thousands of visitors every year to view its collection of more than 900 animals including white rhinos, zebras, ostriches, and lions. This one-of-a-kind zoo was established as the first cageless drive-thru in the country, meaning most animals are allowed to wander freely throughout the park, as visitors drive around the area in their cars. As you explore the park, you will get the chance to see a lot of the animals up close and learn about them through audio guide commentary. 
After exploring the park by car, visitors can head over to Safari World, the theme park area of Lion Country Safari. This family-friendly attraction includes fun rides, waterslides, a petting zoo, mini-golf, paddle boats, and giraffe feeding.
5. Ann Norton Sculpture Garden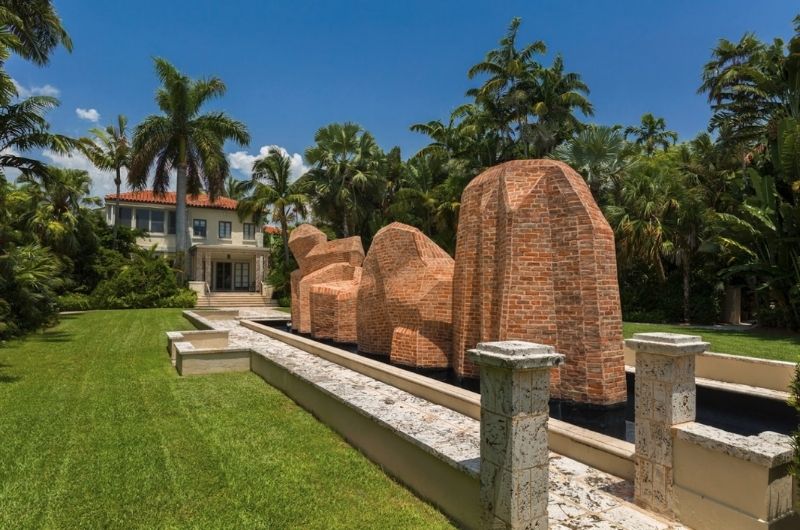 Address: 253 Barcelona Rd, West Palm Beach, FL 33401
Neighborhood: El Cid
Description: 
Stationed on the grounds of Ann Weaver Norton's former home is the stunning Ann Norton Sculpture Garden. Open to the public, this historic West Palm Beach destination displays over 100 sculptures created by the iconic artist between 1905 and 1982. These unique structures are scattered all across the property, in Norton's former home, the gardens, and in the renowned artist's studio
Visitors can learn more about each piece, including the materials used and the date each piece was created. They can also discover more about this American artist, including her early life, long-lasting legacy, education, and her other artistic endeavors. Occasionally, this sculpture garden is also used as an outdoor arena for Shakespeare plays and various other productions. An added bonus? These gardens also showcase over 250 different palm species. 
6. Clematis Street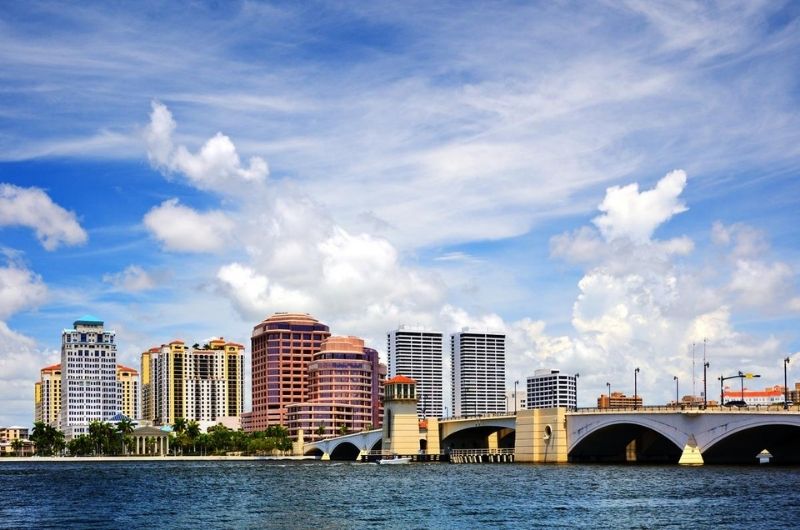 Address: West Palm Beach, FL 33401 
Neighborhood: Downtown
Description: 
Situated in the heart of Downtown West Palm Beach, Clematis Street perfectly encapsulates the vibrant atmosphere of the city. Beginning at Flagler Drive on the Intracoastal Waterway, visitors can immerse themselves in a diverse array of boutiques, nightclubs, live music, restaurants, and historical landmarks. Visitors can peruse clothes, furniture, and original art collections at Clematis Street stores, taste local culinary treats while watching the sunset, or drink and dance the night away at one of the popular party spots. 
If you are looking for the best time to visit this popular tourist attraction, clear your schedule on Thursday from 6 to 9 PM to experience Clematis By Night. This weekly event includes live music by local bands, food and drink specials, and a lively social scene.
7. Palm Beach Zoo & Conservation Society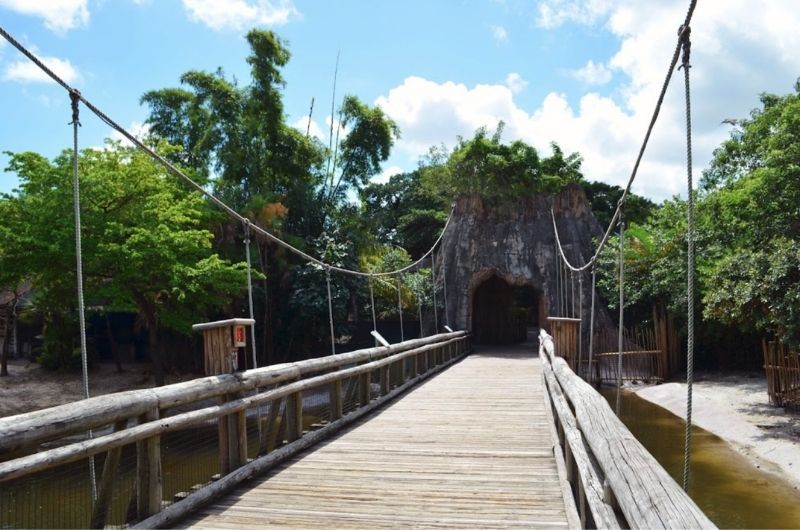 Address: 1301 Summit Blvd, West Palm Beach, FL 33405
Neighborhood: Southwest 
Description: 
Joining the ranks of first-rate animal attractions in West Palm Beach is the Palm Beach Zoo and Conservation Society. This 23-acre zoo is home to more than 500 animals, both local and exotic. Zoo goers can explore a range of permanent exhibits and traveling educational programs during their visit including interactive experiences with sloths and tigers, a wallaby and koala habitat, a lizard house, and a Tropics exhibit with various Central and South American animals including monkeys, anteaters, jaguars, and bush dogs. Don't miss the chance to stop by the John and Carole Moran Panther Prowl habitat, which houses Sassy, the zoo's Florida panther. 
The tropical grounds also include an interactive play fountain, interactive wildlife presentations, and a Conservation Station that includes a Wildlife Carousel and Safari Train for children to ride on. Make sure to check out the zoo's calendar before your visit. Palm Beach Zoo hosts events such as breakfast with the Easter bunny, a 5K tiger awareness run, and a craft beer festival, throughout the year. If you can, also try to time your visit on a cooler day. The animals are more likely to venture around their exhibits, rather than sleep in the shade. 
8. Cox Science Center and Aquarium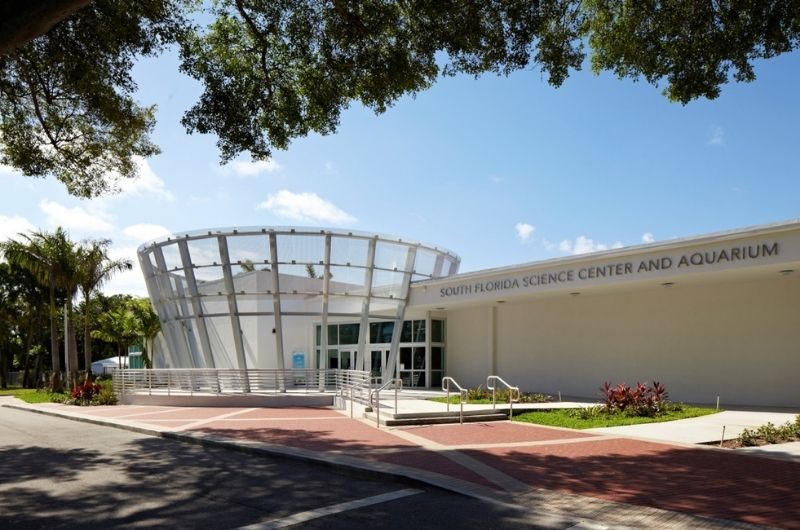 Address: 4801 Dreher Trail N, West Palm Beach, FL 33405
Neighborhood: Southwest 
Description: 
After your trip to the Palm Beach Zoo, swing by the Cox Science Center and Aquarium for a full day of exciting animal attractions. This family-friendly attraction is famed for housing South Florida's largest fresh and saltwater aquarium that is inhabited by both exotic and local marine life. Aside from its 8,000-gallon aquarium, Cox's Science Center and Aquarium also features more than 50 educational exhibits, a digital planetarium featuring films on life under the sea, and an 18-hole mini-golf course. To top that off, there is also an Everglades exhibit for those who want to know more about the incredibly complex ecosystem in Florida's most famous national park. Planning on traveling to West Palm Beach's neighboring city on your trip to South Florida? Visiting the Everglades is one of the best things to do in Miami. 
If you live in the area or are planning on staying in West Palm Beach for an extended period of time, this premier science center also hosts a range of camps and community-organized events for kids and adults alike. 
9. Antique Row
Address: 3512 S Dixie Hwy, West Palm Beach, FL 33405
Neighborhood: Southland Park

Description: 
Antique lovers, rejoice! If you were hoping to leave West Palm Beach with a unique historical treasure, a trip to Antique Row is bound to make all of your dreams come true. Travelers can discover more than 50 antique stores, specialty shops, and art galleries, all packed into one street. This charmingly quaint district is easy to navigate and was specially designed so tourists could easily walk between stores. 
Antique Row offers an impressive selection of 17th to 20th-century antiques, fine and decorative arts, period deco and modern furnishings, and much more. If you need to rest your legs after antiquing up a storm, Antique Row also boasts several award-winning restaurants including City Diner and Rhythm Cafe.
10. Mounts Botanical Gardens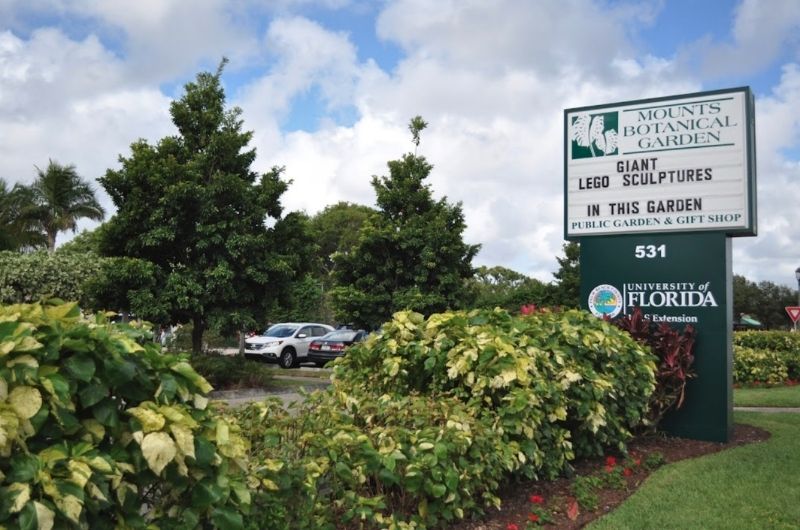 Address: 531 N Military Trl, West Palm Beach, FL 33415 
Neighborhood: Haverhill
Description:
Pay a visit to Mounts Botanical Gardens for a chance to experience West Palm Beach's largest and oldest public garden. Located close to the Palm Beach International Airport, this spectacular oasis is home to nearly 2,000 species of tropical plants from around the world including jacaranda trees, rosebushes, various herb plants, fruit trees, bromeliads, palms, and herbs. As you wander throughout the 14 acres of gorgeous grounds, you will also happen upon a butterfly garden, vegetable garden, rose garden, and an enchanting reflection pond, along with 14 other gardens and landscaped spaces. Avid botanists will appreciate the literature included in each area, which includes information on the unique qualities of each garden, as well as its growth and maintenance requirements. 
Interested in purchasing your own plants? An on-site nursery sells various herbs, butterfly plants, and shrubs. Make sure to check out the trial garden, a section that experiments with how well plants will grow for the average gardener.
11. West Palm Beach Green Market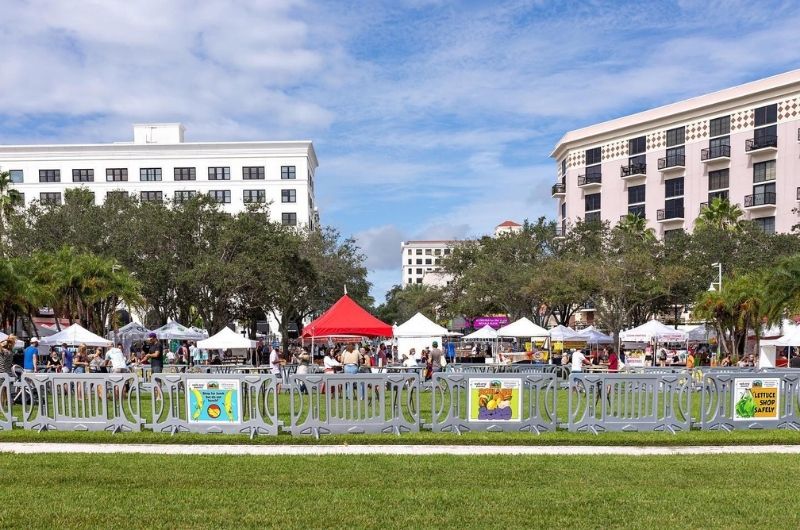 Address: 101 S Clematis St, West Palm Beach, FL 33401
Neighborhood: Downtown

Description: 
If you happen to be in West Palm Beach on a Saturday, make sure to stop by the West Palm Beach Green Market. Perfect for foodies and plant lovers alike, this outstanding farmer's market has been voted the best in Florida. Centrally located on Clematis St., visitors can peruse more than 70 vendors and get their hands on fruits and vegetables, homemade goods such as meats, cheeses, baked goods, drinks, and other delicacies, along with freshly cut flowers, and plants. 
This green market was originally established with two purposes in mind: to provide the community with access to locally grown produce and also support the South Florida agricultural community. Make sure to double-check that the market is open before making your way over there — this seasonal market and only open on select Saturdays. 
12. McCarthy's Wildlife Sanctuary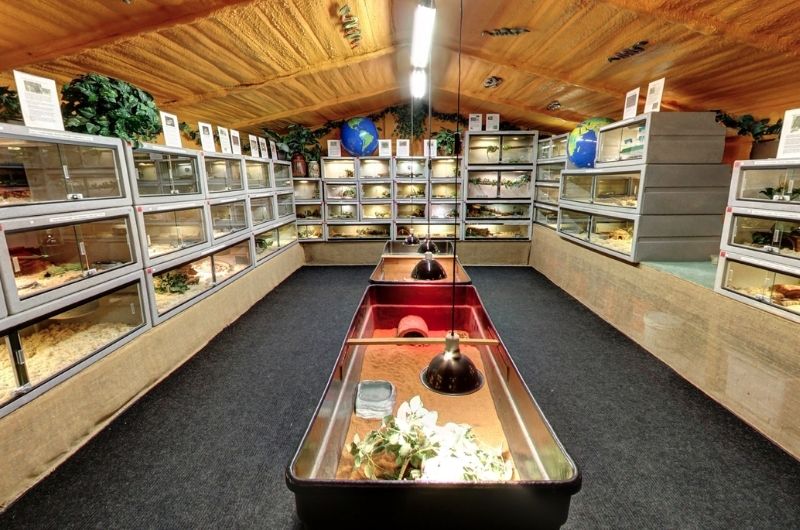 Address: 12943 61st St N, West Palm Beach, FL 33412
Neighborhood: Bob Hoefl Park

Description: 
McCarthy's Wildlife Sanctuary is not your typical zoo experience. Located around 16 miles outside of downtown West Palm Beach, this special sanctuary rescues and treats hundreds of native South Florida animals every year and helps nurse them back to health. McCarthy's Wildlife Sanctuary features more than 170 animals including lions, tigers, panthers, and lemurs. 
Through guided on-site tours, visitors are able to view the facility, interact with different animals, as well as learn about the rescue process and how sanctuary aid officials capture wounded animals. Visitors are also granted access to the rehabilitation center, which features a treatment clinic and recovery room for the orphaned and injured creatures. 
The up-close experiences with animals go beyond just viewing the wounded creatures — visitors can actually hold some of the smaller species, including baby alligators and pythons. While this family-friendly attraction is sure to appeal to travelers of all ages, children under five are not permitted at McCarthy's Wildlife Sanctuary. 
13. Kravis Center for Performing Arts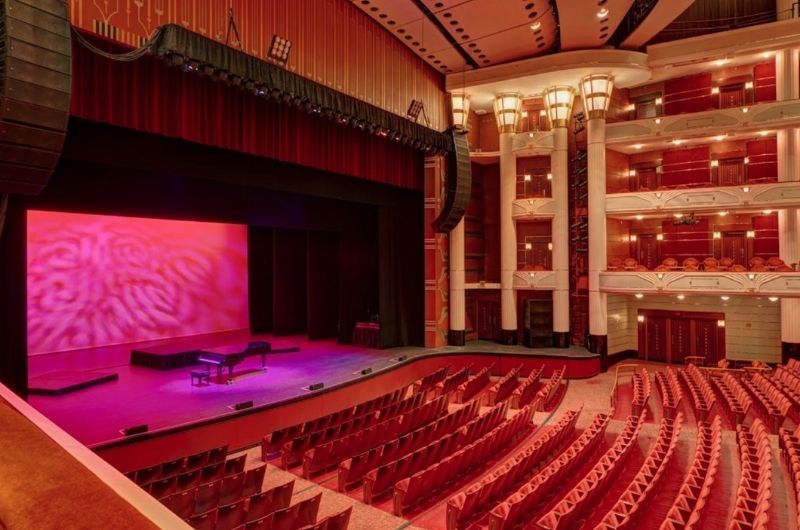 Address: 701 Okeechobee Blvd, West Palm Beach, FL 33401
Neighborhood: CityPlace

Description: 
With 4,200 seats spread across four venues, 550 performances a year, and a wealth of cultural and entertainment options, Kravis Center is the best place in West Palm Beach for the performing arts. Known as the premiere community center in the Southeast United States, Kravis Center is popular for attracting famous performances, high-profile acts, and renowned shows. With its hundreds of gospel, jazz, classical, and dance performances each year, including various musicals and outdoor concerts, there's never a shortage of entertainment options at this musical center. If you check out their calendar of events, it's sure to have some names that you recognize. 
Some past guests and performances have included "Cats," William Shatner, the Miami City Ballet, and Michael Bublé. To get a feel for what performances will be showing during your visit, make sure to check out the Kravis Center for the Performing Arts's official website.
14. Okeeheelee Park
Address: 7715 Forest Hill Blvd, West Palm Beach, FL 33413
Neighborhood: Greenacres

Description: 
Whether you are looking to relax or be active, Okeeheelee Park has a little something for everyone. One of South Florida's largest parks, this 1,700-acre park is a popular destination for sporting enthusiasts. The park has no shortage of activities and facilities to enjoy including tennis, fishing, volleyball, and baseball. Guests can also take advantage of the BMX track, a 27-hole golf course, a fitness trail, and over 20 different sporting fields. One of the park's biggest draws? One of the state's largest water skiing lakes, which is located in the Northern Section of the park. 
The Southern section of the park features miles and miles of trails, which park-goers can explore by foot, mountain bike, or horseback. Animal-lovers can explore the park's serene grounds which house birds and butterflies or take their furry friend for a romp around the on-site dog park.
15. Ragtops Automobile Museum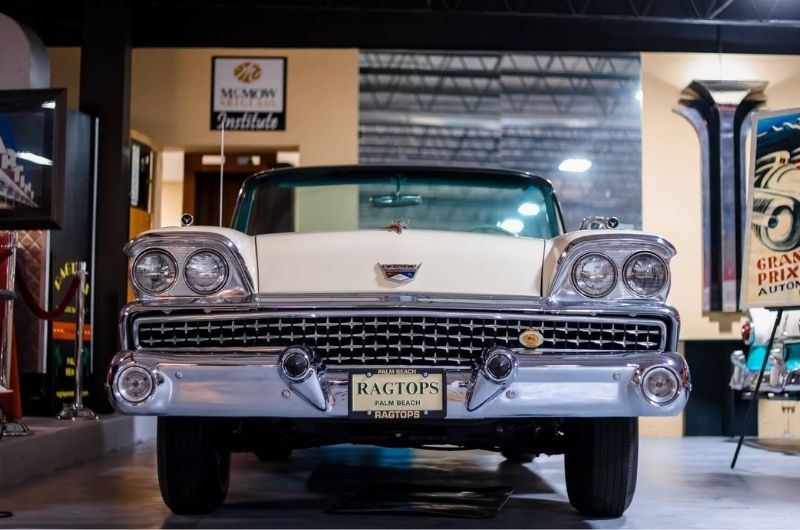 Address: 701 N Dixie Hwy, Lake Worth, FL 33460 
Neighborhood: College Park Historic District

Description: 
If you have any car enthusiasts in your traveling party, make sure to stop by Ragtops Automobile Museum. Situated in the College Park Historic District, this 10,000-square-foot facility is an ode to America's love affair with the humble automobile. While guests are welcome to purchase certain cars on-site, most people are there to admire the various distinguished automobiles, high-interest specialty pieces, and authentic memorabilia on display. Museum-goers can view almost anything and everything in the automobile department from roadsters, streetcars, and convertibles to luxury cars and movie cars. You will even catch a glimpse of certain models that haven't been made for decades. 
After getting your vintage car fix, check out the on-site museum, which hosts various interpretive and interactive exhibits about the history of automobiles and transportation.
16. Northwood Village
Address: Northwood Village, West Palm Beach, FL 33407
Neighborhood: Pleasant City

Description: 
If you are looking for a new trendy neighborhood to explore, you can't go wrong with a visit to Northwood Village. Nestled just north of downtown, this small but hip enclave is packed full of delicious dining spots and intimate art galleries. Perfect for art and wine lovers alike, one of the neighborhood's biggest draws is its monthly wine stroll. On the last Friday of every month, Northwood Village hosts "Art Night Out," which allows participants to stroll down the neighborhood's charming streets and take in the district's art exhibits, with a glass of wine in hand. After enjoying a drink or two, those partaking can enjoy a meal at one of the many award-winning eateries, which tend to serve meals in an eclectic and artistic style in honor of the event. 
17. Richard and Pat Johnson Palm Beach County History Museum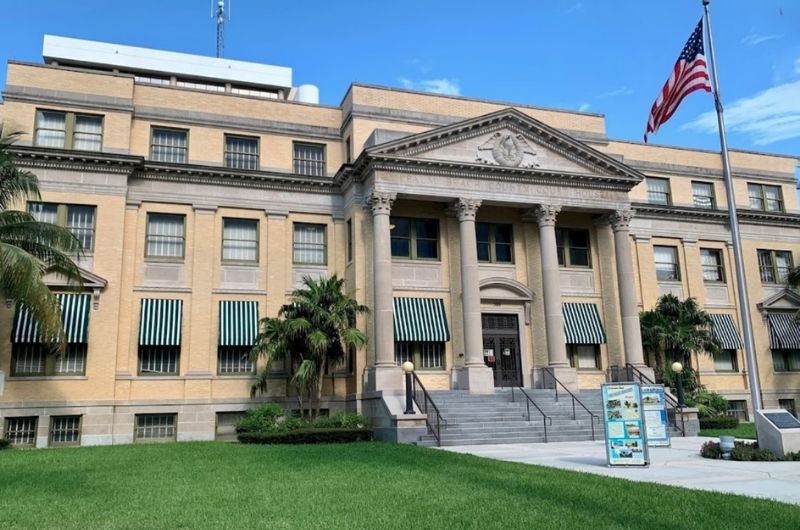 Address: 300 N Dixie Hwy, West Palm Beach, FL 33401
Neighborhood: Downtown

Description: 
Perfect for history buffs, the Richard and Pat Johnson Palm Beach County History Museum is home to one of the oldest historical societies in Florida. Housed inside the historic 1916 courthouse, this cultural history museum also doubles as the historical society's official headquarters. 
This museum first opened its doors in 2008 with the mission to make local history accessible to all visitors. The Richard and Pat Johnson History Museum gives individuals a glimpse into Palm Beach's past in several ways. Museum-goers can learn more about the region's natural history and ecology, as well as influential and impactful events such as the 1928 storm and the women's rights movement. This museum also features over a million artifacts, including historic items from Palm Beach's pre-Columbian and post-colonization cultural groups, which include Seminole indigenous groups, early area pioneers, and significant business and political leaders. 
Make sure to swing by the gift store on the way out to pick up books, local art, and home goods.
18. Grassy Waters Preserve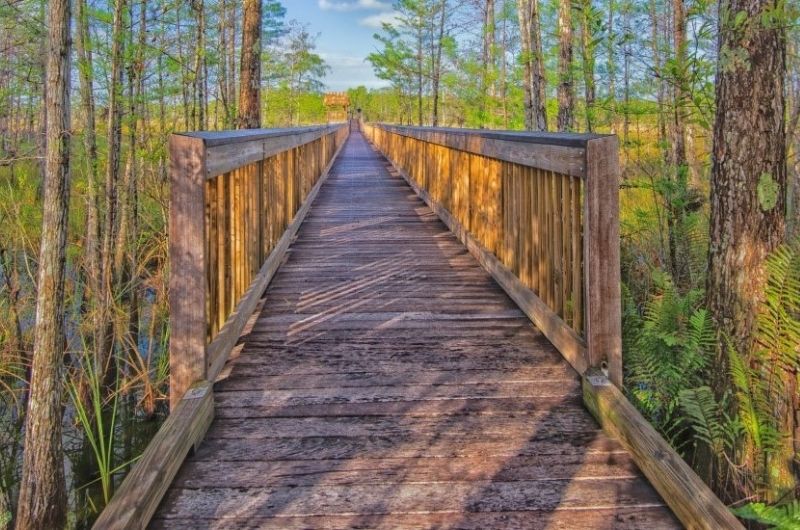 Address: 8264 Northlake Blvd, West Palm Beach, FL 33412 
Neighborhood: Loxahatchee

Description: 
There's no need to trek all the way out to the Everglades when you have the Grassy Waters Preserve close by. This area of tropical wetlands spans 30 miles of West Palm Beach and is also the primary freshwater supply for the city and its surrounding islands.  Numerous hiking trails stretch across miles and miles, all offering stunning vistas of the breathtaking landscape, as well as glimpses of local flora, fauna, and local wildlife. If you are lucky, you might spot a gator!
If you want to learn more about this incredible ecosystem, make sure to sign up for a tour of the grounds. That said, visitors are also welcome to explore the area on their own. If you are planning on spending the whole day here, there are plenty of other activities to enjoy on your excursion, including paddle boating, biking, and bird watching.
19. Serenity Garden Tea House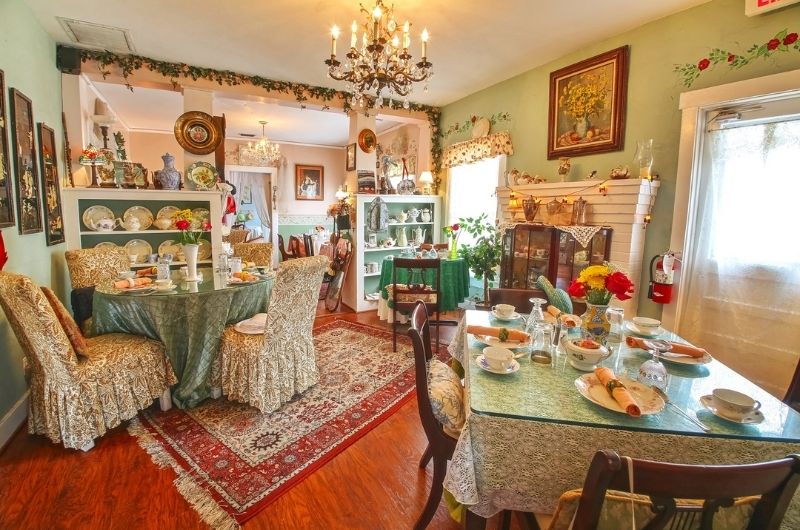 Address: 316 Vallette Way, West Palm Beach, FL 33401
Neighborhood: Woodlawn Cemetery 

Description: 
After a full day of activities and exploring, sometimes the only thing we are craving is a bit of rest and relaxation. Serenity Garden Tea House is the perfect place to dip into after a visit to the Norton Museum of Art or the Ann Norton Sculpture Gardens. Housed in a gorgeous 1919 historic cottage, visitors are welcomed by a charming setting complete with wooden floors, a roaring fireplace, teacups of fine china, linen napkins, fresh flowers, and teapots covered with tea cozies. 
Run by restauranteur Audrey Farrelly, Serenity Garden serves traditional British-style tea in nostalgic rooms covered with antique furniture and decor. Along with their tea, visitors can expect an extravagant three-tiered tower with homemade scones, finger sandwiches, bite-sized gourmet pastries, quiche platters, and elegant desserts such as coconut cream cake and homemade rhubarb pie. If you wish to experience the West Palm Beach lifestyle of the bygone era, this is the place for you.
20. Jim Abernethy's Scuba Adventures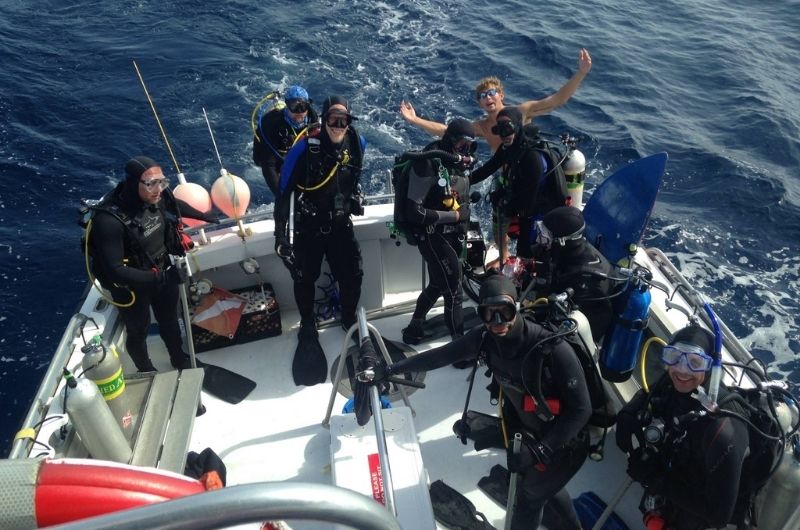 Address: 255 E 22nd Ct, Riviera Beach, FL 33404
Neighborhood: Riviera Beach

Description: 
While there are many different companies that can help facilitate a scuba diving adventure in West Palm Beach, Jim Abernethy's Scuba Adventures is one of the best. This scuba diving service has packages available for scuba divers of all levels. Advanced scuba divers can opt to stay on a cruise ship for several days, go on daily dives, and receive the assistance of Jim Abernethy's staff. Meanwhile, if you are a total newbie, Jim Abernethy's offers training programs, certifications, and diving classes in both the pool and the ocean, depending on your comfort levels. 
If you fall somewhere in-between, intermediate divers can enjoy local dives on the coast of Palm Beach. For those who don't fear the creatures of the deep, Jim Abernethy specializes in large predatory shark diving. For four decades, this established scuba company has helped divers interact with groups of large sharks safely and up close. Using Jim's techniques, divers have interacted with tiger sharks, hammerheads, and lemon sharks.
21. West Palm Beach Airboat Rides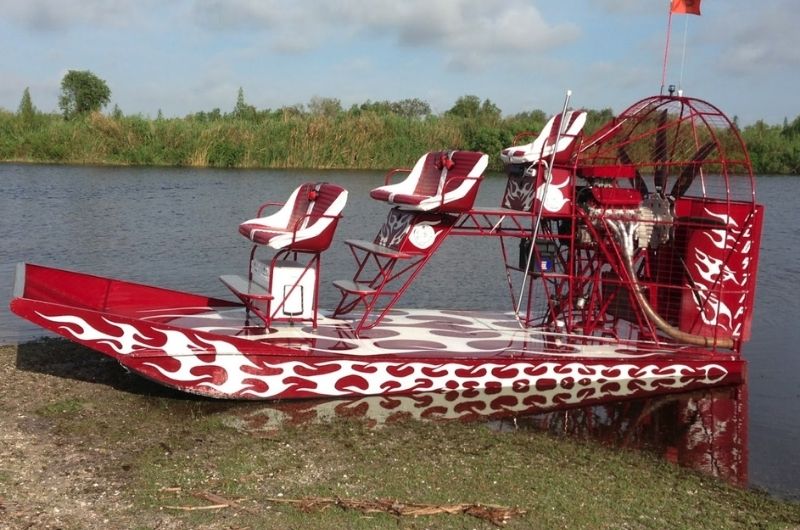 Description: 
Need a break from exploring West Palm Beach by foot? Sign up for an airboat ride! Famous for gliding around the Southern Florida swamplands, West Palm Beach Airboat Rides offers various packages perfect for your whole family or traveling party. As you speedily skid across the water, boat goers will get the chance to glimpse reptiles, birds, and even the famous American alligator. All of the airboat captains are USCG certified and have also grown up in the Everglades. 
If you are visiting Fort Lauderdale on your South Florida adventure, this neighboring city also has a handful of boating adventures. Here are some of the best things to do in Fort Lauderdale.
22. Palm Beach Golf Courses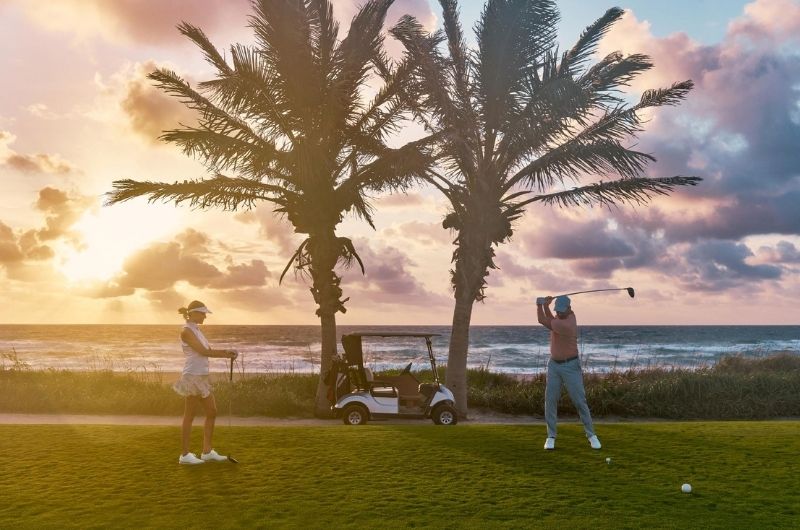 Description: 
Like many other South Florida cities, West Palm Beach is a golfer's Paradise. In fact, a third of South Florida's top courses are located here, many of which are overlooking the Atlantic Ocean, Clear Lake, the Intracoastal Waterway, or the Everglades wetlands. 

While the greater Palm Beach area is home to more than 160 courses, including roughly 40 public greens, some of West Palm Beach's standout spots include Emerald Dunes, PGA National Resort & Spa, and The Honda Classic. Though you can't go wrong with any of the courses located in this South Florida City, Okeeheelee Park's golf course is a popular choice for many, due to its formidable 27 holes and affordable prices. If you are interested in spotting some wildlife while walking the course, Ironhorse Country Club is another great go-to.