8 Best Coffee Shops in Palm Beach and West Palm Beach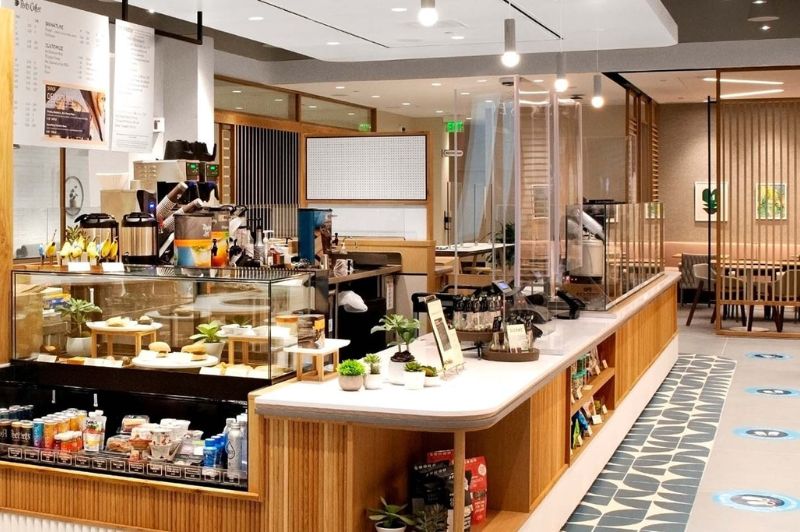 If you're looking for the perfect java jumpstart, look no further than the Palm Beaches' vibrant coffee shops. Whether you need to fine-tune your focus or elevate your energy, the area is brimming with a wide assortment of shops to explore and enjoy. Whether your tastes lean toward a classic cuppa or an artisan brew, you'll find it here. We recommend eight popular coffee shops for that invigorating high-octane boost.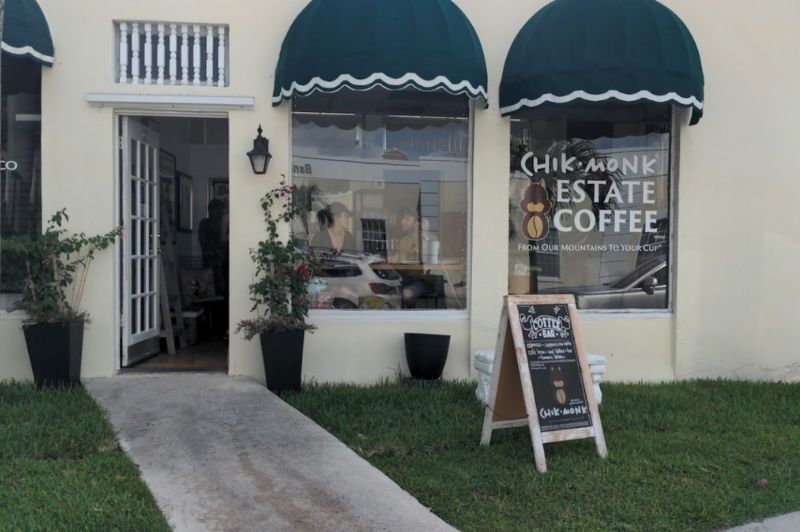 Neighborhood: Palm Beach
Address: 139 N. County Road, #12, Palm Beach, FL 33480
Phone: 561-247-2178
Best For: Authentic specialty coffee grown in India 
If you're looking for specialty coffee that's sustainably grown in India, pop into Chik Monk Coffee Shop. The cozy shop, managed by husband and wife team Nandini Jaysaprasad and Devid Beil, serves award-winning coffee that has pleasantly low acidity and a smooth taste. Beans grown at high, shady altitudes produce their coffee's unique, enticing hints of citrus and spice.
Chik Monk sources its superb coffee from their family estates, and it's roasted locally every week by an elite roaster. It can hold its own next to some of the best restaurants in Palm Beach. Can't drop by the café for coffee in Palm Beach? Don't panic! You can make sure you're still only a mug away from Chik Monk coffee by buying it from their convenient online store.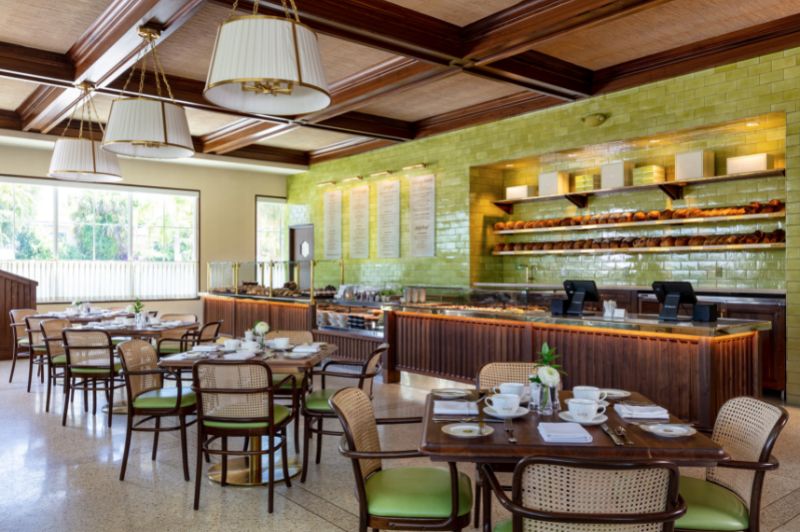 Neighborhood: West Palm Beach
Address: 1603 S. Dixie Hwy., West Palm Beach, FL 33401
Phone: 561-360-2196
Best For: Decadently delicious baked goods
It's no wonder that the Hive Bakery and Café is located near the Norton Museum – its pastries are works of art! Casually high-end, the brightly lit café boasts utmost attention to detail, from its buoyant lime green accents to its meticulously crafted sweets. We dare you to keep your eyes from rolling back in your head as you sample confections such as their cherry cheesecake, apricot ginger scones, or blueberry lemon muffins – all made from scratch.
Piloted by Executive Chef extraordinaire Jay Felton and virtuoso Executive Pastry Chef Amber Felton, the Hive also offers scrumptious breakfast, lunch, and dinner items, including shrimp and grits, wood-grilled hamburger, and beef tenderloin. And don't forget to grab one of their specialty cold brews, lattes, or espressos for a perfect pairing.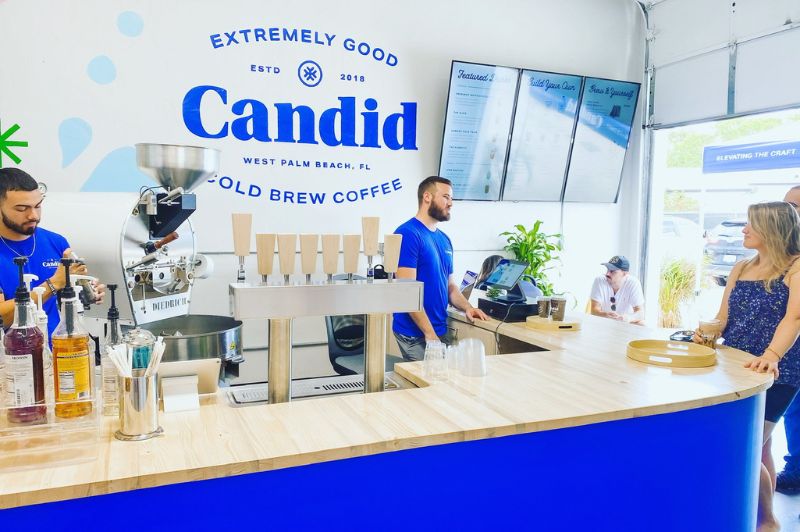 Neighborhood: Warehouse District
Address: 1142 Okeechobee Rd., #1142, West Palm Beach, FL 33401
Phone: 786-577-9422
Best For: Quality cold brew
Open Saturdays and Sundays from 9 a.m. to 1 p.m., Candid Coffee is a great weekend destination among coffee shops in West Palm Beach. Known for its delicious, all-cold brews, Candid Coffee keeps things fun and interesting with a creative, rotating menu. In addition to their nitro, iced, and protein brews, their specialty drinks will wake up and shake up your taste buds with surprising, adventurous flavor combinations. Try the Elvis (banana-peanut butter-almond milk) or the Bloom (strawberry-vanilla-lavender cold foam). Extra smooth and easy to drink, their coffees are complemented by the shop's charming, airy atmosphere. According to the owner, Lorenzo Castillo, his coffee is "Filter-free and non-pretentious, honest and straightforward."
When you're drinking one of Candid Coffee's thirst-quenchers, you're also being environmentally conscious: their drinks meet high standards for environmental sustainability and farmer compensation.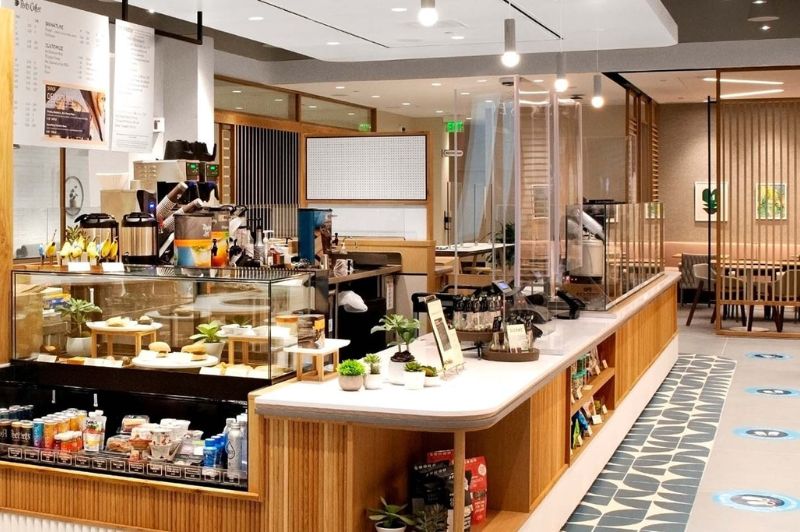 Neighborhood: West Palm Beach
Address: 701 S. Rosemary Ave., #101, West Palm Beach, FL 33401
Phone Number: 561-273-8275
Best For: An unusual bank-and-café experience 
What's in your wallet? If it's a Capital One credit or debit card, you can get 50 percent off any coffee order any day at Capital One Café. The Café is a unique concept: a hybrid of a bank and a coffee shop. Anyone is welcome, whether a cardholder or not. A very stripped-down version of the bank, it has ATMs and electronic kiosks but no tellers. Instead, knowledgeable Ambassadors can answer questions about savings accounts, checking accounts, and money markets.
Get comfortable and hang out, or get down to business in one of their workspaces and nooks equipped with free WiFi and numerous charging stations.
The friendly staff serves up scrumptious Peet's coffees and food options, including BLTs, salads, and organic cookies. Grab your food and java, and settle into one of the café's couches, chairs, tables, private nooks, or workstations. And WiFi is on the house.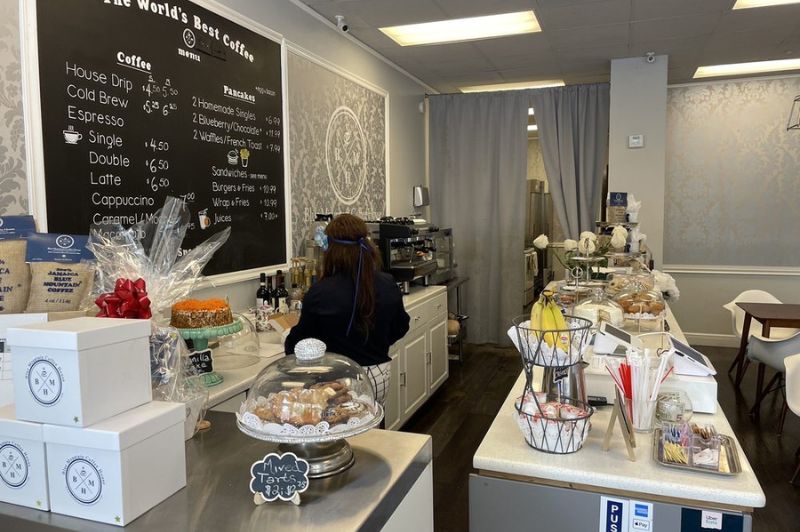 Neighborhood: Downtown West Palm Beach
Address: 540 Clematis St., West Palm Beach, FL 33401
Phone Number: 561-318-7296
Best For: Authentic Jamaican coffee
Jamaican owner-manager, Allison Boettcher, has brought the flair of her country to Blue Mountain Coffee House. Importing beans from the peaks of Jamaica's Blue Mountain, as well as her own family-owned estate, she has created specialty coffees prized for their super-smoothness, lack of bitterness, and bold aroma infused with lush floral notes.
The coffee shop in West Palm Beach is charming and cozy, and Allison will treat you like family. While sipping your fresh-brewed coffee, you can enjoy delicious foods, including organic pancakes, sandwiches, and salads, and genuine Jamaican dishes such as Jamaican patties, ackee and saltfish, and curried chicken with rice and peas. One of the best things to do in West Palm Beach is to swing by the Blue Mountain Coffee House to quench your thirst and satisfy your appetite. 
Be sure you leave room for one….or two….or three of Blue Mountain's mouth-watering pastries. Baked on-site, they're not only gorgeous to look at but a bit of euphoria for your palate.
Neighborhood: West Palm Beach
Address: 319 Clematis St., #101, West Palm Beach, FL 33401
Phone Number: 561-286-0333
Best For: Affordable food and drink served in a chic, relaxing atmosphere
When we found out that the Clematis Café used to serve edible cookie dough, we knew we'd hit gold! Although the indulgent treat was only offered for a limited time, their regular menu had equally delectable items. The café features a pleasing selection of lunch bowls, grilled paninis, avocado toast, flatbreads, made-to-order breakfast sandwiches, and acai bowls. They also serve yummy pastries and fresh-brewed coffee. In addition to espressos, cappuccinos, and lattes, the Clematis Café offers specially made smoothies, plant-based milkshakes, and cold-pressed juices.
You can enjoy your food in a quiet atmosphere where music is unobtrusive, and copper ceiling fittings and neutral colors create a soothing ambiance. Outdoor seating for coffee in West Palm Beach is also available for avid people-watchers.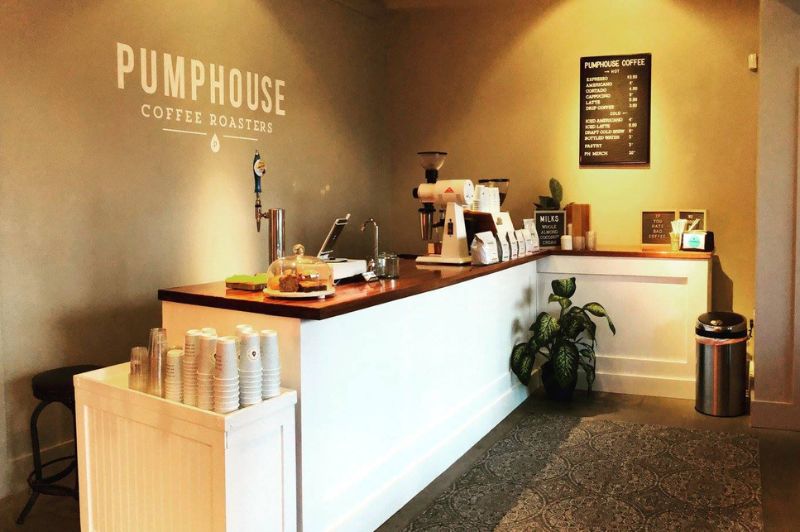 Neighborhood: Warehouse District
Address: 1016 Clare Ave., #5A, West Palm Beach, FL 33401
Phone Number: 561-379-9562
Best For: High-quality coffee served by super-friendly owners
Pumphouse Coffee Roasters' motto is, "If you hate bad coffee, we should be friends." We bet they have lots of friends! Tucked away in the Grandview Public Market, Pumphouse is a cozy, casual boutique shop that sources coffee from Central America, South America, Southeast Asia, Mexico, and Africa. Brothers-owners Christian and Alex Le Clainche offer freshly roasted craft coffee and cold brew, as well as tea, tasty smoothies, and pastries.
Pumphouse isn't a hipster café. With sky-blue walls and a beachy vibe, it's a perfect spot to chill with a morning eye-opener or a mid-day pick-me-up. Outdoor seating is also available if you want to hang out with your furry friend. And the café is open seven days a week to curb your caffeine craving whenever it hits.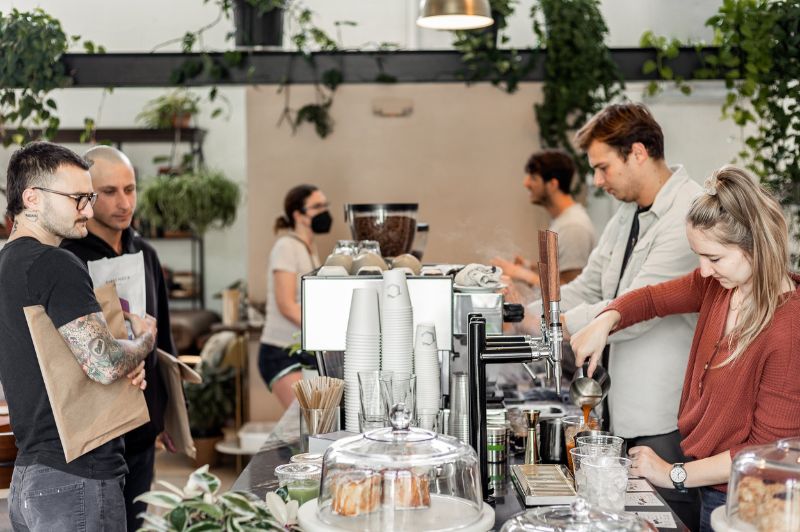 Neighborhood: West Palm Beach
Address: 2606 Florida Ave., West Palm Beach, FL 33401
Phone Number: 203-258-9944
Best For: Meticulously crafted coffee
In the one year it's been open; Composition Coffee House has already established itself as one of the premier West Palm Beach destinations for a superior cup of java. The shop, helmed by owner-barista Josh Korman, offers specialty coffee that reflects his meticulous attention to detail, right down to the pH of the water. The coffee, sourced from Ethiopia, Burundi, El Salvador, Brazil, and Colombia, is consistent, quality brew.
The shop has a simple, inviting design featuring rich, coffee-colored décor with toasty natural wood tables and plants galore. Kick back at one of the tables and chairs, or sink into their super-comfy couch while you sip your drink. A good place for business or pleasure, the Composition Coffee House thoughtfully plays background music; that's just that: background music. In addition to coffee, the café offers natural and sparkling wines.