8 Best Museums in Palm Beach and West Palm Beach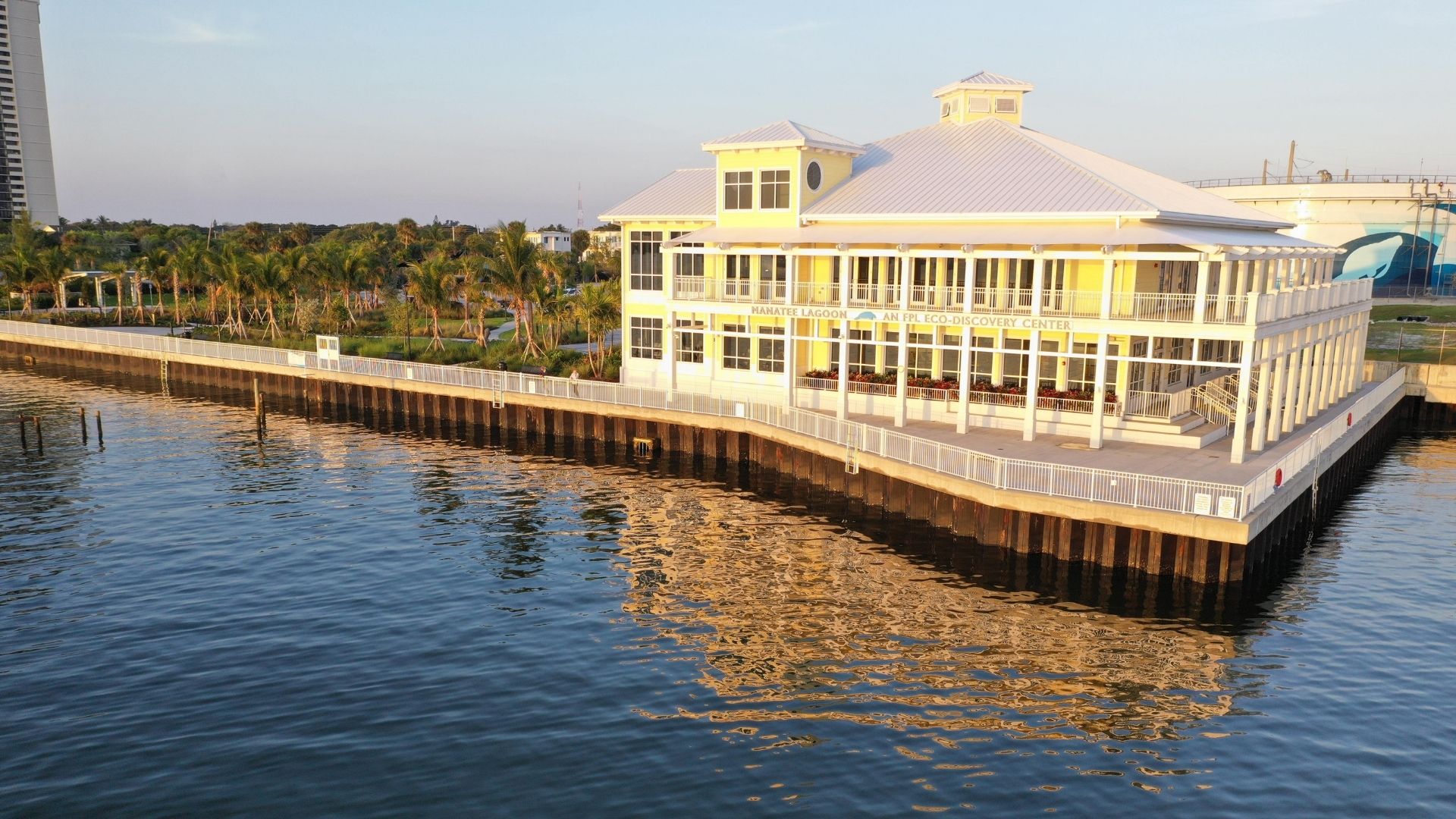 People may visit the Palm Beach area for its beautiful beaches, but this South Florida city has so many other things going for it. Its top-rated museums are some of the city's must-see attractions. Whether you need a break from the sun or you're experiencing a rare rainy day, carve out some time in your busy schedule to check out these 8 worthy cultural destinations. 
1. Norton Museum of Art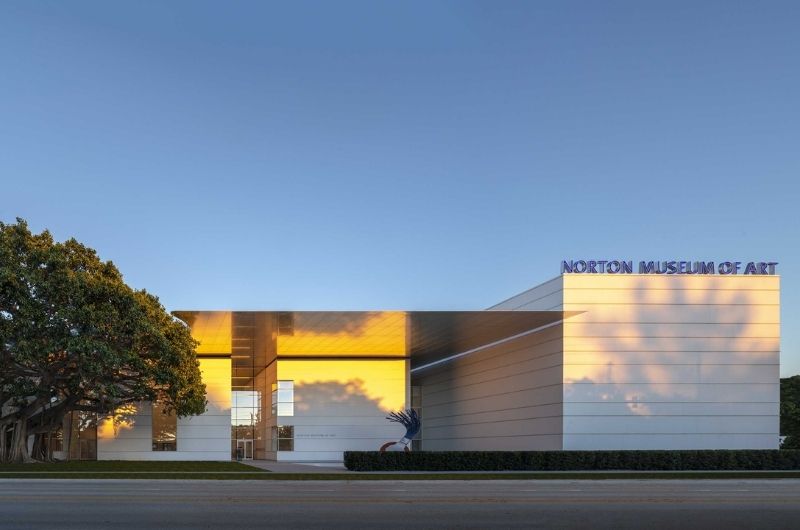 Museum Focus: European, Chinese, and American artwork
Google Map: Link
Best For: A comprehensive museum for art lovers
Address: 1450 S Dixie Hwy, West Palm Beach, FL 33401
Description: 
First opening its doors in the early 1940s, the Norton Museum of Art has gradually transformed into an internationally known cultural destination over the years. Located in downtown West Palm Beach, this museum is home to a diverse and engaging collection of European, Chinese, and American works. The Chinese collection has artifacts dating back to 1500 BCE, while the American and European collections hold works from artists such as Georgia O'Keefe and Marc Chagall. The 7,000-piece permanent collection also includes 19th and 20th-century paintings by Pablo Picasso, Claude Monet, and Henri Matisse, as well as a wide range of Chinese jade and bronze artifacts. The museum also boasts a courtyard and sculpture garden for visitors to enjoy.
If you are looking for a place to rest your legs, head over to the museum cafe for a bite to eat, or an afternoon pick-me-up of coffee or wine. Make sure to also keep your eye out for any special programs and events, which are frequently hosted throughout the year. Free tours of the museum are available throughout the week and are included with admission to the museum.
2. Manatee Lagoon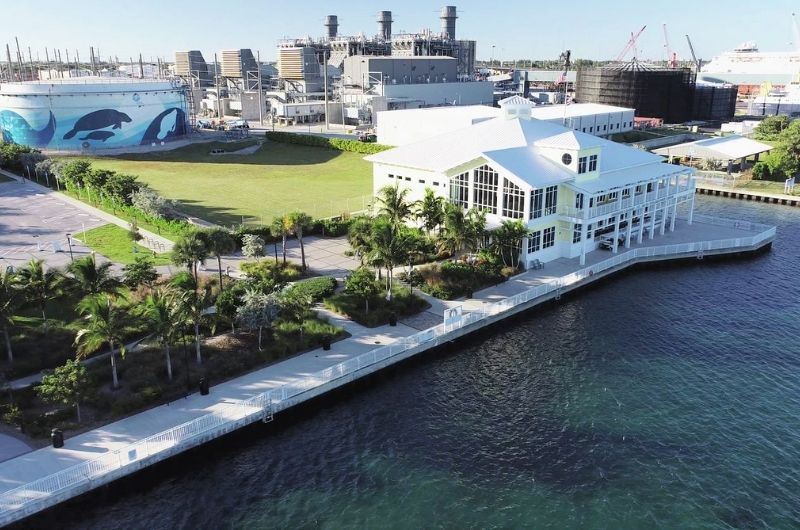 Museum Focus: Manatees and conservation
Google Map: Link
Best For: Animal lovers, families, and children of all ages
Address: 6000 N Flagler Dr, West Palm Beach, FL 33407
Description: 
Manatee Lagoon is one of the best places in Florida to catch a glimpse of these lovable sea creatures. This popular attraction is known for its dedicated efforts to securing the state's manatee population. Even though manatees have been on the endangered species list for years, they have slowly been making a comeback with more than 6,000 creatures around the Sunshine State. 
This museum features two floors of interactive exhibits, observation areas, as well as a Manatee webcam that allows visitors to track Mia the manatee. One of the best parts about visiting the Manatee Lagoon? These gentle giants love people! If you happen to see one of Florida's "sea cows" from an observation area, there's a good chance it will swim right up to you, or even roll over so you can pat its belly. These 1,500 to 2,000 pound creatures are also fairly easy to spot. 
While admission to this museum is free, guests should still try to arrive on the earlier side because parking tends to fill up quickly. Feel free to bring a lunch, throw down a blanket, and enjoy a light bite at one of the on-site picnic areas. Didn't pack a lunch? Dine out at one of the best restaurants in West Palm Beach.
3. Richard and Pat Johnson Palm Beach County Museum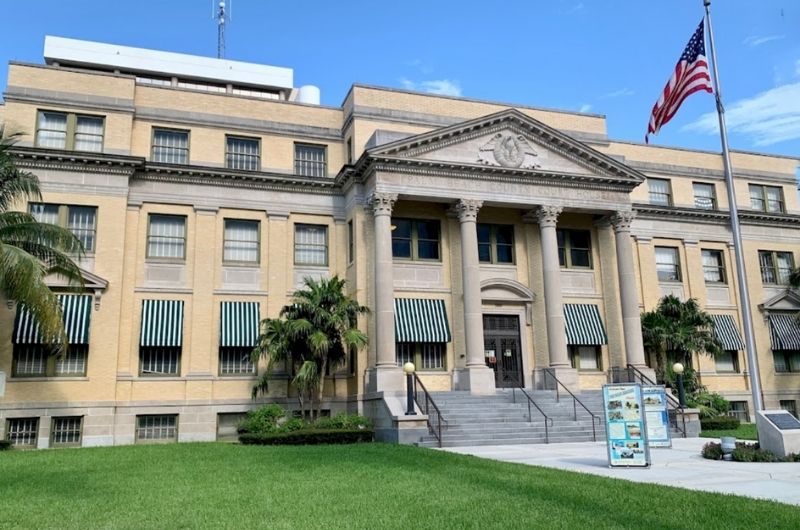 Museum Focus: Local history and ecology
Google Map: Link
Best For: Individuals from South Florida looking to learn more about Palm Beach
Address: 300 N Dixie Hwy, West Palm Beach, FL 33401
Description: 
First opened to the public in 2008, the mission of the Richard and Pat Johnson Palm Beach County Museum is to make local history accessible to all. Operated by the Historical Society of Palm Beach County, this cultural history museum is located within the city's historic 1916 Courthouse building, which also happens to be the historical society's official headquarters. 

This local history museum features artifacts from the region's pre-Columbian and post-colonization cultural groups with exhibits about Seminole indigenous groups, early area pioneers, and influential business and political leaders. Visitors can also learn more about the area's natural history and ecology. If you are looking for the perfect souvenir to bring home, stop by the gift shop to purchase a book, homemade local art, or some home goods. Interested in learning more about South Florida? Make sure to check out the best museums in Miami on your next trip to The Magic City.
4. Ann Norton Sculpture Gardens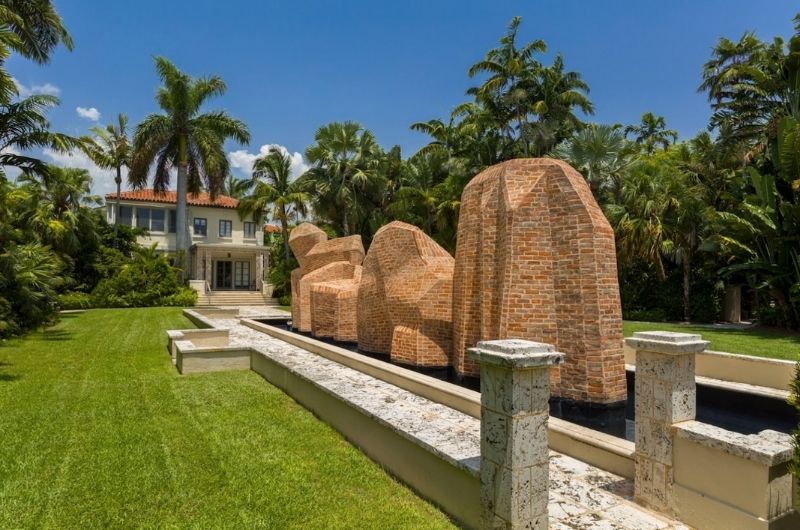 Museum Focus: Sculptures created by artist Ann Norton
Google Map: Link
Best For: Art aficionados and those looking for a scenic stroll
Address: 253 Barcelona Rd, West Palm Beach, FL 33401
Description: 

A quiet and beautiful sanctuary in the middle of the city, a visit to the Ann Norton Sculpture Gardens is one of the best things to do in West Palm Beach. Located on the grounds of Ann Weaver Norton's former home, this outdoor gallery exhibit features over 100 sculptures created by the renowned artist between 1905 and 1982. The unique pieces are scattered all across the property, in the artist's home, studio, and throughout the grounds. While information is provided on every art piece, visitors can also learn more about the artist's early life, education, legacy, and artistic endeavors. Visitors can also admire the rare palm and cycad gardens that fill this serene oasis.
5. Henry Morrison Flagler Museum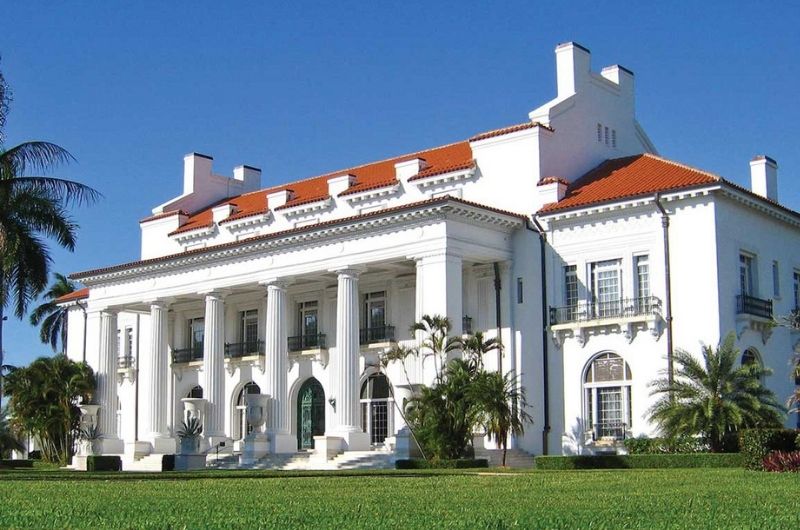 Museum Focus: A fully-restored mansion from the early 1900s
Google Map: Link
Best For: History buffs
Address: 1 Whitehall Way, Palm Beach, FL 33480
Description: 
Travel back to the early 1900s with a trip to Henry Morrison Flagler Museum. Also known as Whitehall, this 75-room mansion was built by the Standard Oil founder Henry Flagler himself. With grand marble columns and a red barrel-tiled roof, the exterior of the building is breathtaking in and of itself. 
Built in 1902, the 100,000 square foot Gilded Age mansion now commemorates the glory days of the early 1900s in Palm Beach. Visitors can admire the decadent architecture, a fascinating art collection, enchanting gardens, and the original rail car that Flagler traveled in along the Florida coast. The museum also hosts an exhibition dedicated to the railroad, which was one of Flagler's brainchild. Only a few steps away from the ocean, the museum offers guided tours, exhibitions, and galas and balls throughout the year. On one of the guided tours, visitors can learn about the early days of Palm Beach and how the 1878 wreck of a Spanish brig started it all. Before the ship sunk it was carrying 20,000 coconuts. These coconuts ultimately wound up onshore, which is how the first palm trees on the island came to be. 20 years later, Henry Flagler named the island Palm Beach, and the rest is history.
6. South Florida Science Center and Aquarium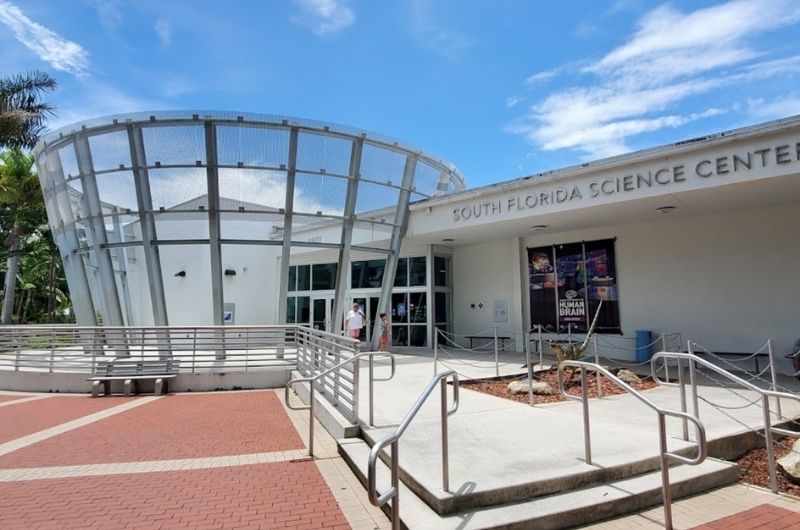 Museum Focus: Interactive conservation and scientific exhibits
Google Map: Link
Best For: Hands-on experience for the whole family
Address: 4801 Dreher Trail N, West Palm Beach, FL 33405
Description: 
Perfect for curious minds of all ages, the South Florida Science Center and Aquarium is one of the best things to do in West Palm Beach with kids. This science museum features more than 50 educational exhibits, as well as the largest fresh and saltwater aquarium in all of South Florida. Head over to the interactive exhibit hall and check out the special Everglades feature that highlights all of the unique elements of this distinctive Florida ecosystem. Make sure to check out the conservation-themed 18-hole mini-golf course to stay active. When little tots grow weary, make your way to the full-dome digital planetarium that showcases both educational and feature-length movies. 

If you live in the Palm Beach area or are planning on spending the summer here, this aquarium also hosts a range of camps and community activities that anyone can partake in. For families who are traveling around South Florida, make sure to check out the best museums in Fort Lauderdale.
7. The Society of the Four Arts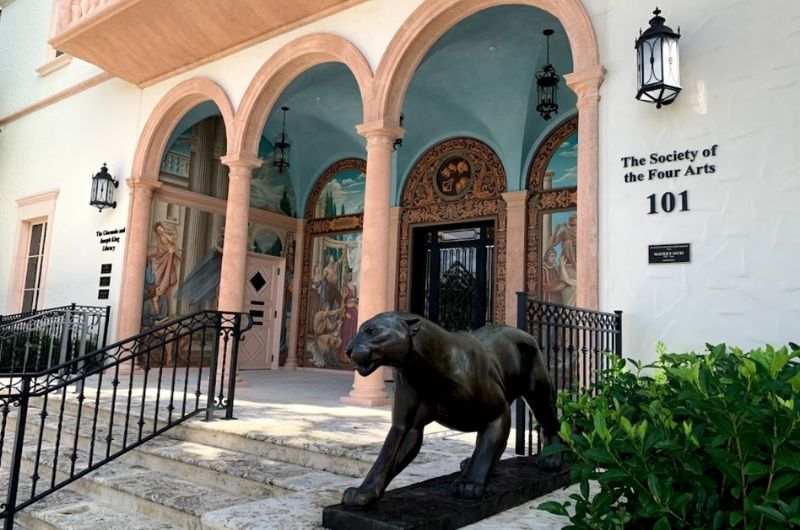 Museum Focus: Art, music, drama, and literature
Google Map: Link
Best For: Admirers of the fine arts
Address: 100 Four Arts Plaza, Palm Beach, FL 33480
Description: 
Founded in 1936, the Society of the Four Arts aims to both preserve and grow fine arts programs within the Palm Beach area. Situated along the Intracoastal Waterway, this non-profit charity is named for the four main branches of art that the society focuses on: art, music, drama, and literature. 
Every year, hundreds of programs take place at the facility including live performances, art exhibits, workshops, films, children's programs, and more. The Esther B. O'Keefe Gallery is home to a rotating series of traveling exhibitions, as well as a massive auditorium that is used for lectures, theater productions, and film screenings. The 10-acre campus also includes a performance hall, art gallery, modern education center, an adult and children's library, and sculpture gardens.
8. Armory Art Center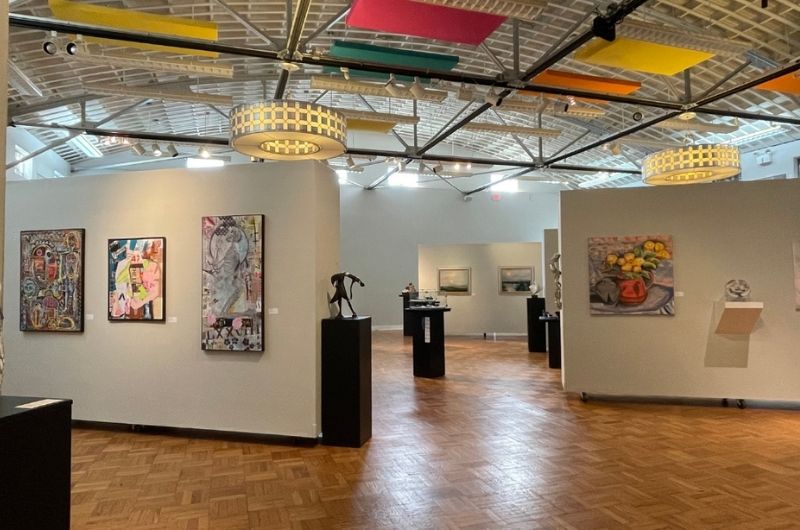 Museum Focus: Art courses and exhibits
Google Map: Link
Best For: Budding artists of all ages
Address: 811 Park Pl, West Palm Beach, FL 33401
Description: 
The Armory Art Center can best be described as a one-of-a-kind education center and exhibition space. Located inside a historic art deco building, the Armory's mission is to inspire the creation and experience of art amongst all who visit. Nearly 100 art classes are offered for students of all ages, with each one taking place in one of the 12 world-class studios. Whether you are interested in ceramics, digital arts, drawing, glad fusing, jewelry, painting, printmaking, fibers, or sculpture, there is a course available for you. 
Visitors can also enjoy exhibitions, art salons, lectures, and special events during their visit to the Armory. Every year, twelve rotating exhibitions are spread across four galleries. This unique destination is on its way to becoming a leading artistic and cultural center in South Florida and is a must-see for budding artists of all ages and interests.