28 Best Things to Do in Miami in 2023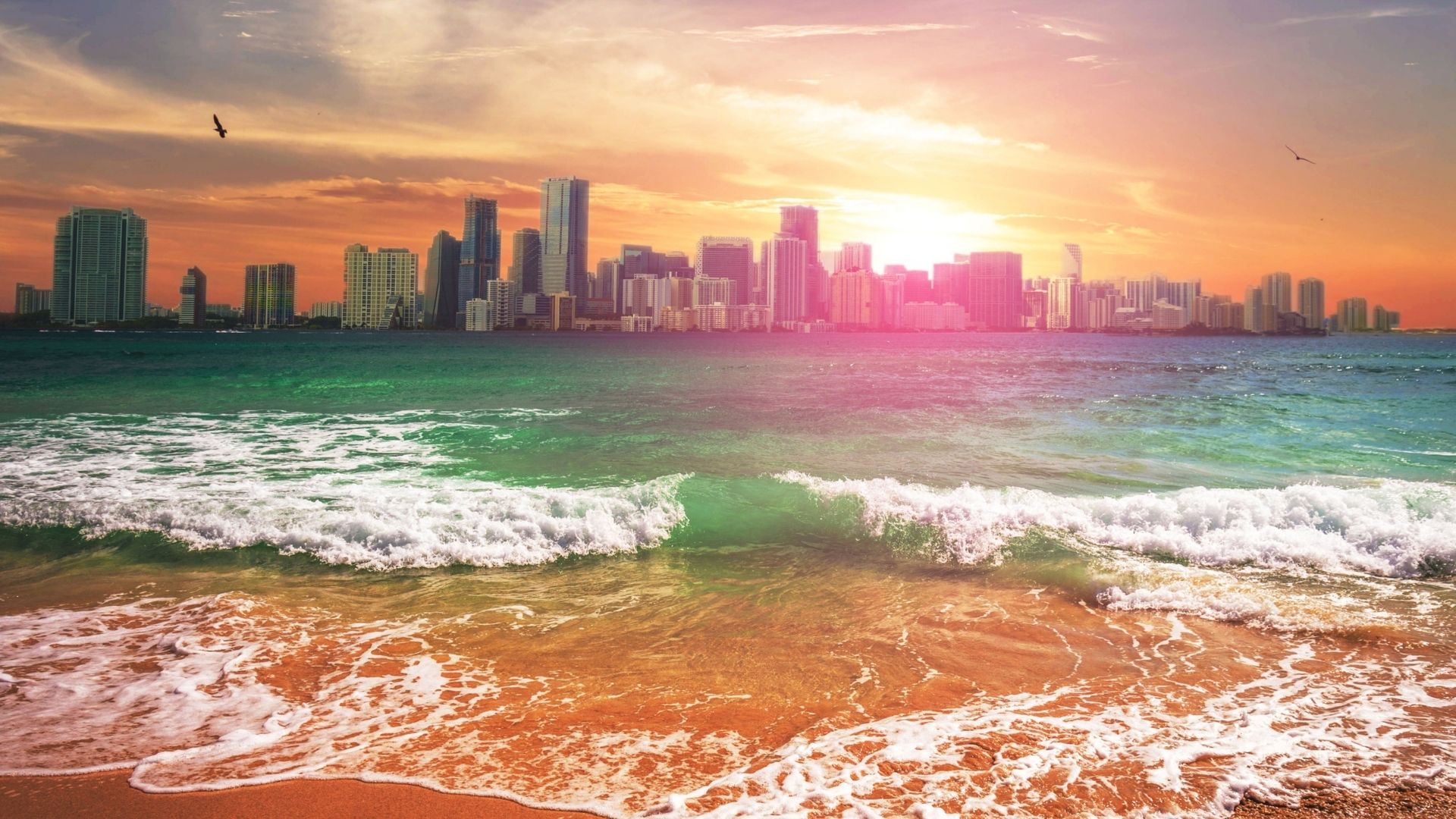 With its idyllic beaches and gorgeous year-round weather, Miami is undoubtedly one of South Florida's premier vacation destinations. That being said, this coastal city is far more than just a sunny getaway. One of the fastest-growing cities in the United States, this bustling cultural hub is home to art deco architecture, lively nightlife, and a vibrant arts and food scene. To top that off, Miami is a city made up of many small neighborhoods, each with its distinct flavor and vibe. While you will never fall short of attractions and neighborhoods to explore, here are some of the best things to do during your trip to "The Magic City."
1. Take in the Sights at Vizcaya Museum & Gardens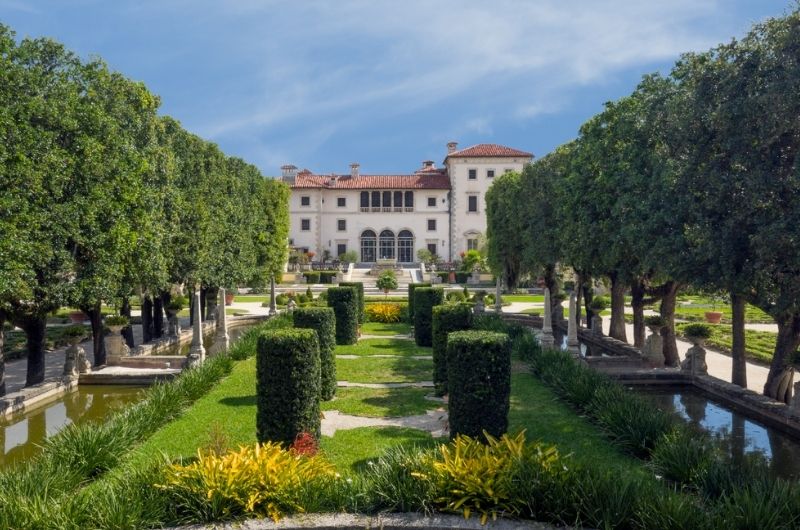 Address: 3251 S Miami Ave, Miami, FL 33129 
Neighborhood: Coconut Grove

Description: 
Miami is widely known as "The Magic City" and after one trip to the Vizcaya Museum and Gardens, you will understand why. Receiving 200,000 visitors every year, this dreamlike Italian-Renaissance-style villa is easily one of Miami's top tourist attractions. The 43-acre property was originally built as a winter home for industrialist James Deering in 1916 and the interior of this fairy-tale resident is brimming with 15th to 19th-century furniture, tapestries, paintings, and decorative pieces. 
Make sure to save tons of time to explore the gorgeous gardens, which many previous visitors have compared to those outside ancient European mansions. The true highlight of Vizcaya Museum, the picturesque grounds are full of elaborate gardens, elegant fountains, sculptures, enchanting pools, a Florentine gazebo, and winding canals. Overlooking Biscayne Bay, this seaside property and museum are a must-visit on your trip to South Florida.
2. Travel Back in Time on Española Way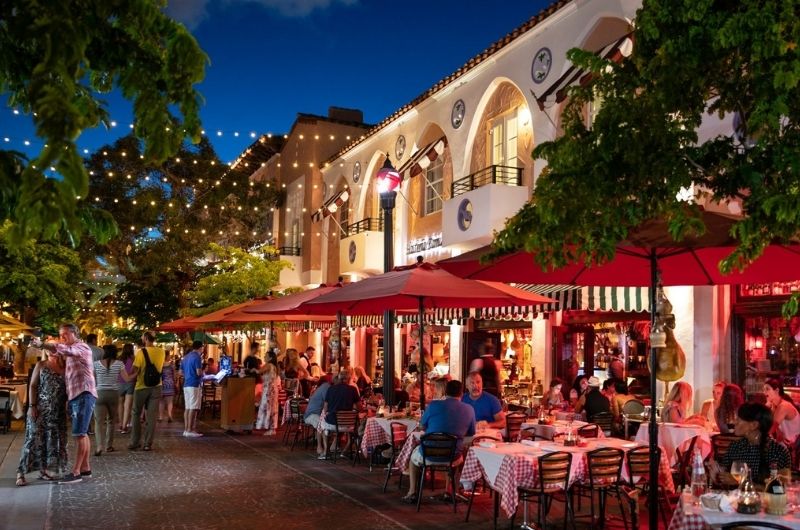 Address: Española Way, Miami Beach, FL 33139
Neighborhood: South Beach

Description: 
It may be located in the middle of South Beach, but walking down Española Way will transport you back to old-world Europe. First built in the early 1920s, this intimate pedestrian-only street was modeled after picturesque Mediterranean villages in France and Spain. To this day, Española Way has maintained its romantic charm and remained a cultural gem.
This bustling corridor is home to charming boutiques, cozy hotels, lively bars, and more than a dozen restaurants and sidewalk cafes. Española Way has also been attracting more and more locals with its delectable dining options and free outdoor programs, so you won't feel overly touristy walking throughout the area. If you are looking for the best time to go, we recommend a visit at night. While listening to live music, you can people watch, savor mouthwatering cocktails, and indulge in some of the best dishes Miami has to offer.
3. Rollerblade Down Miami Beach Boardwalk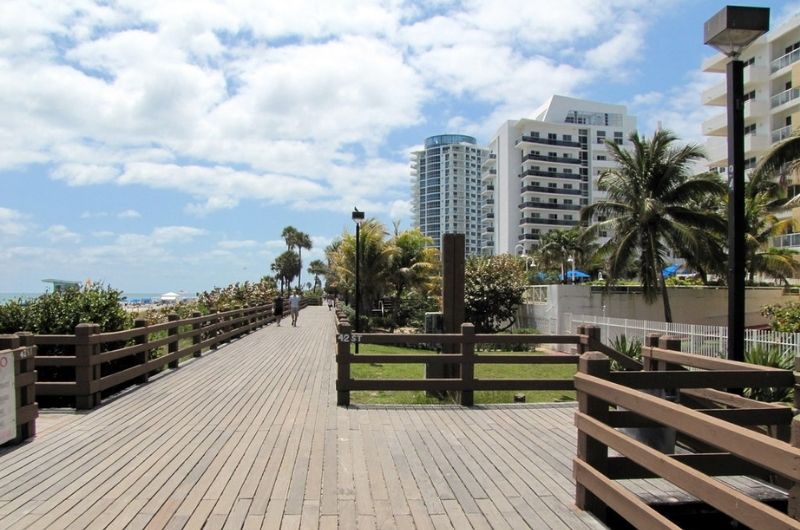 Address: Miami Beach Boardwalk, Miami Beach, FL 33140
Neighborhood: Mid-Beach

Description: 
You may not find it amongst the top tourist attractions in Miami, but rollerblading down the Miami Beach boardwalk is one of our favorite things to do in this bustling city. Parallel to Ocean Drive in Miami Beach, this scenic pathway extends from the southern tip of South Beach for about 40 blocks. Tourists and locals alike can rollerblade for miles or enjoy a leisurely walk or a short bike ride. Take note: bikes are not allowed north of 21st street on the pathway. 
With breathtaking views of the Atlantic Ocean on one side and views of the opulent South Beach hotels and condos on the other, rollerblading down this beautiful boardwalk is a great way to take in the sights of South Florida while getting some exercise. And don't worry about the heat – the tropical greenery on the path provides you with a nice shaded cover.
4. Admire the Wynwood Walls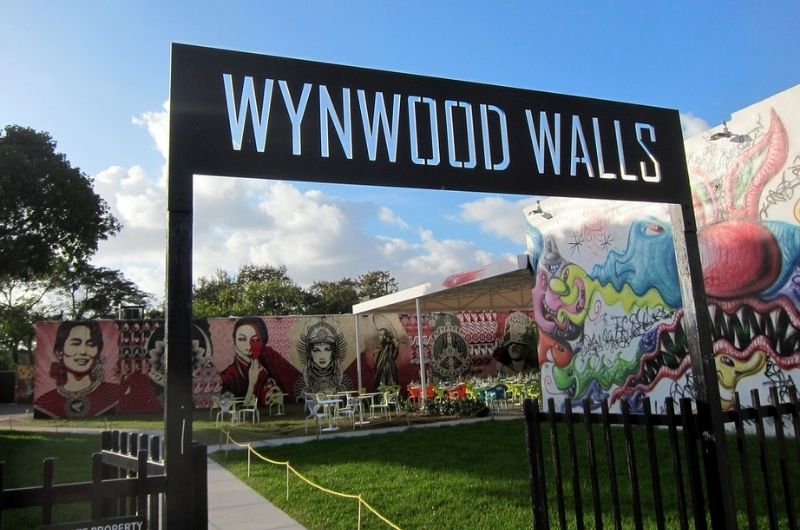 Address: 266 NW 26th St, Miami, FL 33127
Neighborhood: Wynwood

Description: 
Known as Miami's most Instagrammable spot, a trip to the Wynwood Walls should be at the top of your South Florida bucket list. Founded in 2009 by Tony Goldman, the Wynwood Walls helped transform this formerly run-down neighborhood into the art hub that it is known as today. 
Now the epicenter of the Wynwood Arts District, this "outdoor museum," spans more than 80,000 square feet of wall space and features a constantly changing collection of murals by top graffiti and street artists from around the world. Since its start, more than 50 renowned artists from 16 countries have contributed to this space, including Shepard Fairey, Kenny Scharf, and Kelsey Montague. Filled with electric street art and whimsical graffiti, all types of travelers are guaranteed to be wowed by this decade-old cultural institution.
5. Explore Coconut Grove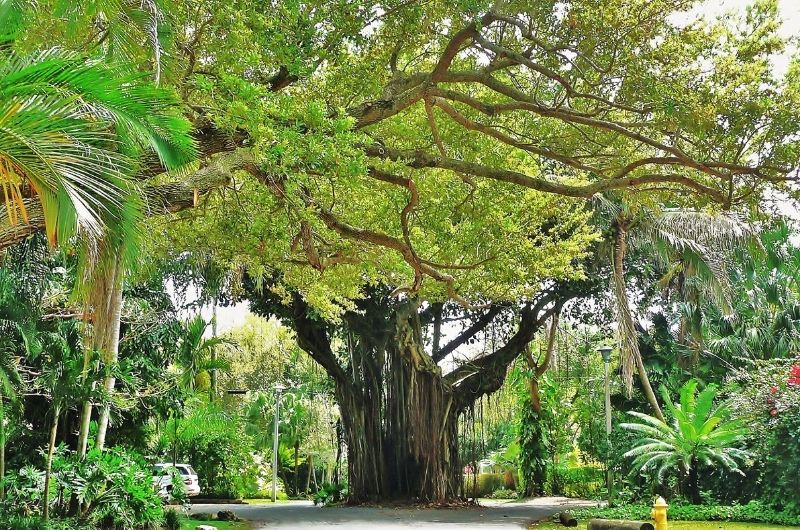 Address: Miami, FL
Neighborhood: Coconut Grove

Description: 
One of the first established neighborhoods in Miami, Coconut Grove is an upscale and beautiful neighborhood that blends an extensive history with a modern vibe. This historic enclave is our favorite neighborhood in Miami and is home to some of Miami's most picturesque buildings, as well as lush gardens, eclectic architecture, and a handful of laidback cafes and restaurants. Historically known as a hipster hub, Coconut Grove continues to attract creative types to this day. 
Visitors can walk along the beautiful waterfront on Biscayne Bay or stroll along the charming streets lined with boutiques and cafes. Tucked south of downtown, about 15-20 minutes outside of South Beach, a trip to Coconut Grove is the perfect easy-going activity to enjoy on your Miami vacation.
6. Stroll Down Lincoln Road Mall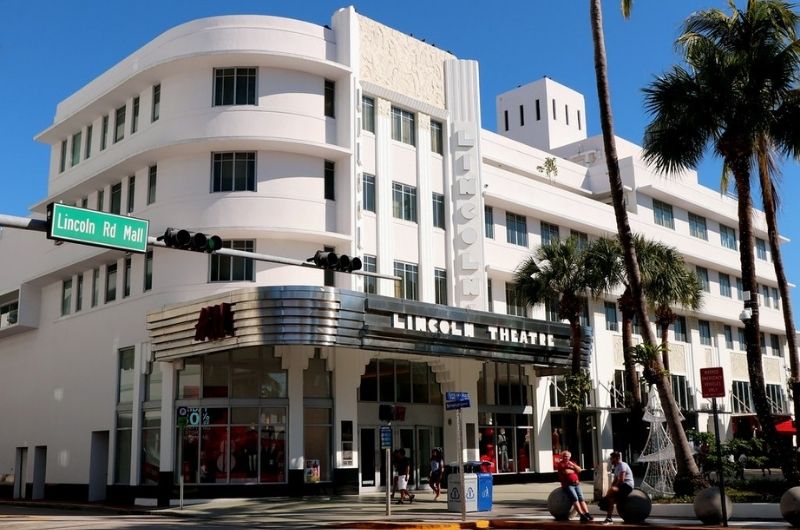 Address: Lincoln Rd, Miami Beach, FL 33139
Neighborhood: City Center

Description: 
Looking for the perfect place to indulge in hours of retail therapy? Head over to Lincoln Road Mall. Designed by architectural icon Morris Lapidus in the 1950s, Lincoln Road Mall extends from Washington Avenue to Alton Road. Once coined the "Fifth Avenue of the South" and now commonly referred to as "Lincoln" by locals, this popular pedestrian strip boasts more than 100 of Miami's trendiest stores, hottest restaurants, and well-known bars. 
Miami tourists can shop till they drop at mall mainstays such as The Gap and American Eagle or upscale stores such as All Saints and John Varvatos. Amongst the infinite stretch of lounges, cafes, and shops, visitors will also find cultural attractions including the Colony Theater. The best part? Tucked in the heart of South Beach, this outdoor shopping area is only a few blocks away from the beach.
7. Immerse Yourself in Little Havana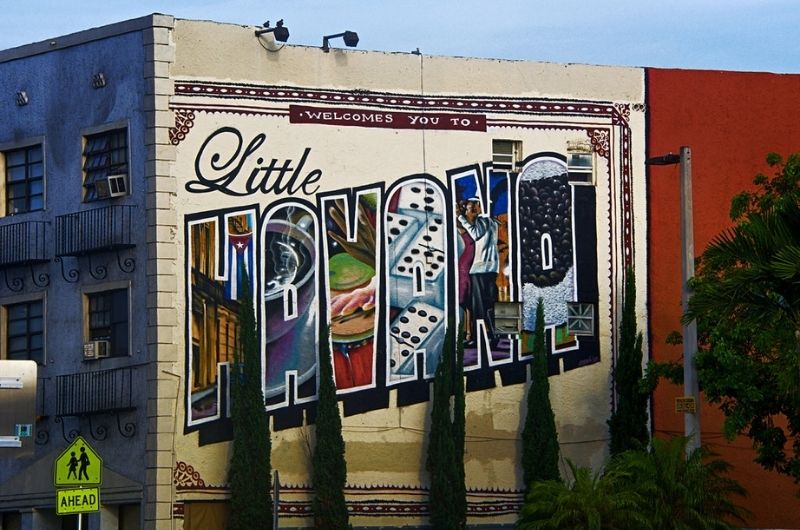 Address: Miami, FL
Neighborhood: Little Havana

Description: 
Head over to Little Havana to experience the cultural capital for Cuban-Americans in Miami. Everything about Little Havana exudes Cuban culture including the vibrant murals, the monuments devoted to important Cuban figures and heroes, and the constant aroma of Cuban coffee. Tourists tend to visit Little Havana for the distinct cultural scene rather than the abundance of tourist attractions. Locals socialize in open spaces, restaurants and specialty food shops line the streets, and Latin music fills the air. 
In the heart of Little Havana is Calle Ocho, a dynamic area famous for Domino Park, rich cafecitos, and delicious croquetas. If you happen to be visiting Miami in March, make sure to check out the Calle Ocho Festival, one of the largest celebrations of Cuban culture in the world.
8. Bayside Marketplace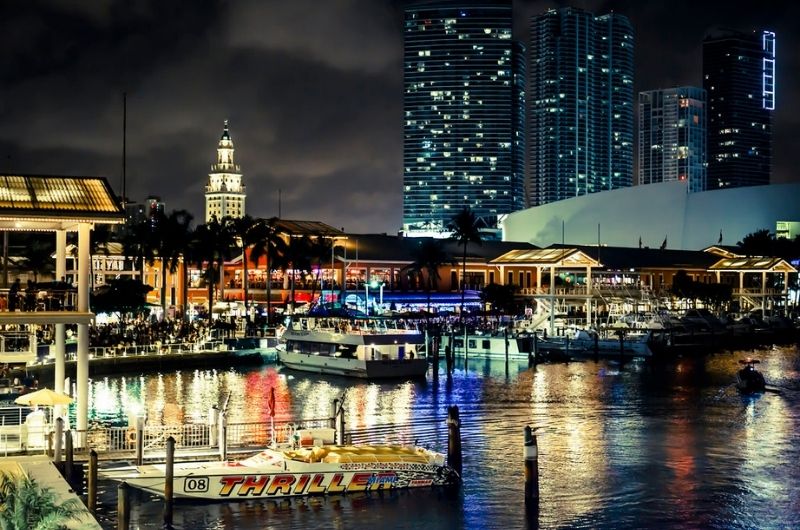 Address: 401 Biscayne Blvd, Miami, FL 33132
Neighborhood: Bayfront Park

Description: 
If you are looking to do some shopping on your trip to Miami, Bayside Marketplace is another fantastic outlet to take advantage of. This large, waterside shopping center is a great hub for those who want to shop, dine, and people watch. Visitors can expect to find more than 150 familiar stores, eateries, and sit-down restaurants which range from big chains to local shops. Some of the most frequented joints include The Gap, Victoria's Secret, Five Guys, and Starbucks. 
While Bayside Marketplace certainly has shopping opportunities galore, the center also has stunning panoramic views of the waterfront, where visitors can stop to watch the yachts pull in and depart from the marina. If you stick around during the late afternoon or evening, keep your eye out for live music from local bands who perform daily.
9. Tour the Art Deco Historic District (South Beach)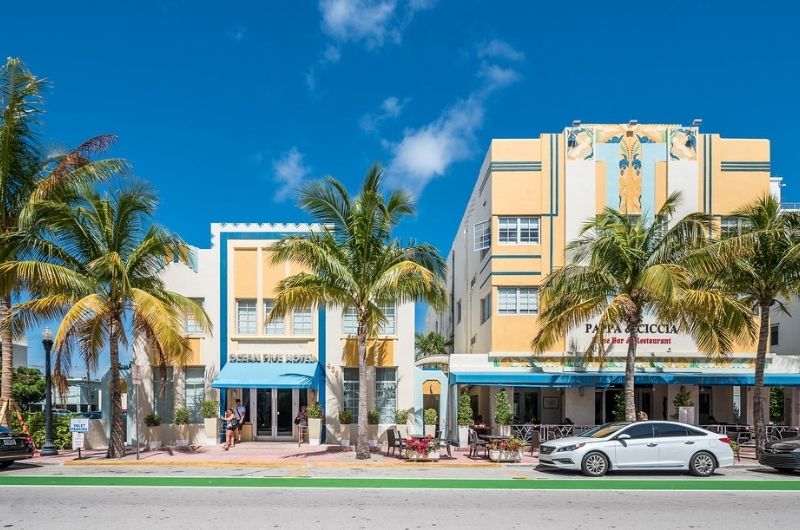 Address: 1001 Ocean Dr, Miami Beach, FL 33139
Neighborhood: Miami Beach

Description: 
The first neighborhood to be recognized by the National Register of Historic Places, the Art Deco Historic District is certainly a sight to be seen. This colorful, vibrant section of South Beach includes 900 distinctive buildings, most of which were built in the 1930s and 40s, which range from pastel-colored mansions, structures with large neon signs, and nautical-themed hotels. If you are only doing a quick stop by, make sure to check out Ocean Drive and Collins Avenue, the two main streets in the area. 
For travelers interested in learning more about this historic neighborhood, make sure to sign up for the 90-minute walking tour offered by the Miami Design Preservation League. Visitors can also pop into the Art Deco Museum and Welcome Center to discover more about the iconic buildings that define this neighborhood.
10. Party Until Dawn at Club Space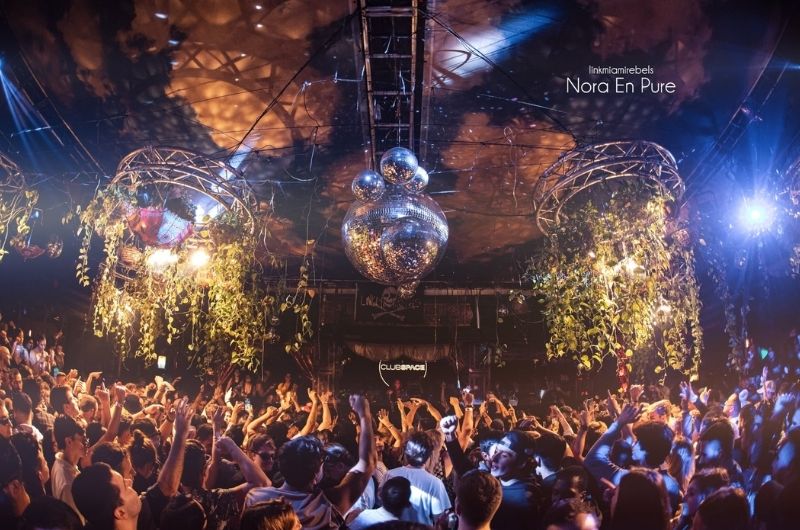 Address: 34 NE 11th St, Miami, FL 33132 
Neighborhood: Overtown

Description: 
If you are looking for a wild night out on the town, Club Space is the go-to venue for any nightlife enthusiast in Miami. Located in the heart of downtown, this legendary Miami club promises an over-the-top club experience. Now a two-decade-old institution, every weekend Club Space hosts some of the biggest names in electronic and house music, while also featuring talented up-and-coming DJs. Some famous names who have performed over the years include Danny Tenaglia, Erick Morillo, Steve Lawler, Deep Dish, Paul Van Dyk, John Digweed, Sasha, and Tiësto. 
Equipped with a rooftop terrace, state-of-the-art lighting, sound, and visual systems, guests can enjoy an exciting night of famous DJs spinning tunes until the wee hours of the morning.
11. Unwind at South Pointe Park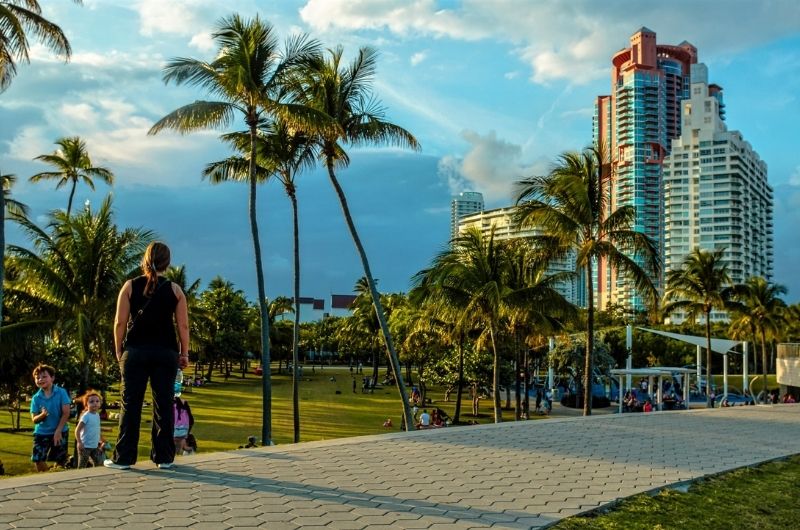 Address: 1 Washington Ave, Miami Beach, FL 33139
Neighborhood: South of Fifth

Description:
For a long time, South Pointe Park was a hidden Miami gem known only by locals. But it was only a matter of time before word got out about this beautiful beachfront oasis. Located on the southernmost tip of South Beach, this 17-acre park has everything you could ever want from a relaxing day in South Florida. This local favorite provides beach access, a fishing pier, a playground for kids, a dog park, and lots of green space for lounging. An added bonus? As South Beach parking goes, it's relatively easy to find parking at South Pointe, and the by-the-hour spots are far more affordable.
12. Tour Biscayne Bay with a Self-Captained Boat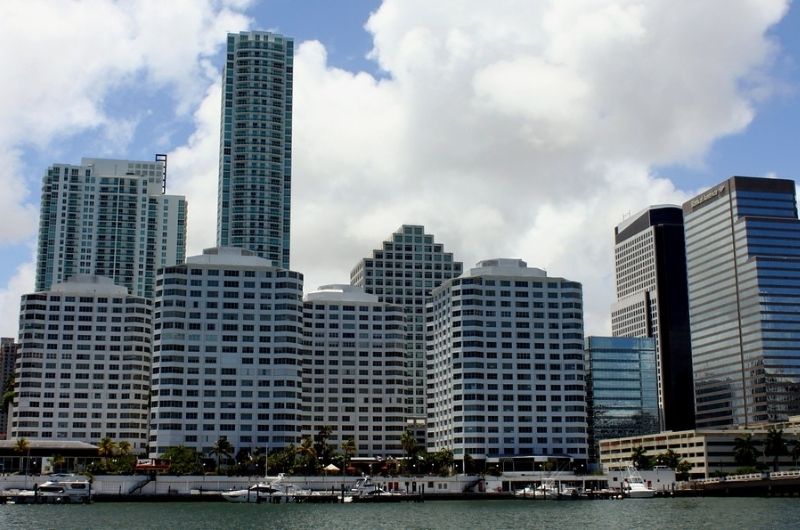 Description: 

One of the best ways to experience a warm, breezy day in Miami is on the water. While it can be nice having a captain do all the leg-work for you, sometimes you want to plan your itinerary and enjoy some privacy as you sail around Miami's Biscayne Bay. Luckily, if you are interested in self-captaining your own boat, it's very easy to do. There is no shortage of rental companies available, but Miami Rent Boat is our favorite.
13. Go "Bare" at Haulover Beach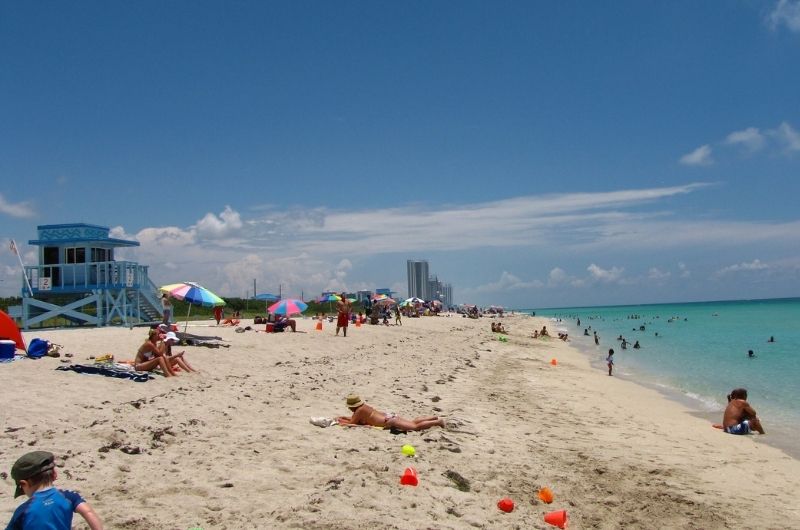 Neighborhood: Haulover Beach

Description: 
Haulover Beach may be one of the most pristine beaches in South Florida, but it's better known for making clothing optional. Attracting about 1.3 million visitors per year, Haulover Beach is one of the largest and most popular official nudist beaches in the nation. In fact, it's also regularly ranked as one of the top 10 nude beaches in the world. If you dare to go bare, Haulover Beach is certainly the beach for you – but keep in mind, clothing is only optional on the northern end of the beach. 
While Haulover Beach is renowned as a nude beach, this beautiful 1.5 mile stretch of sand offers something for all types of travelers. The calm, blue waters, soft sand, and plenty of picnic areas appeal to families with kids, and the dog-friendly section of the beach (the southernmost tip) attracts couples with canines.
14. Get Inspired at the Institute of Contemporary Art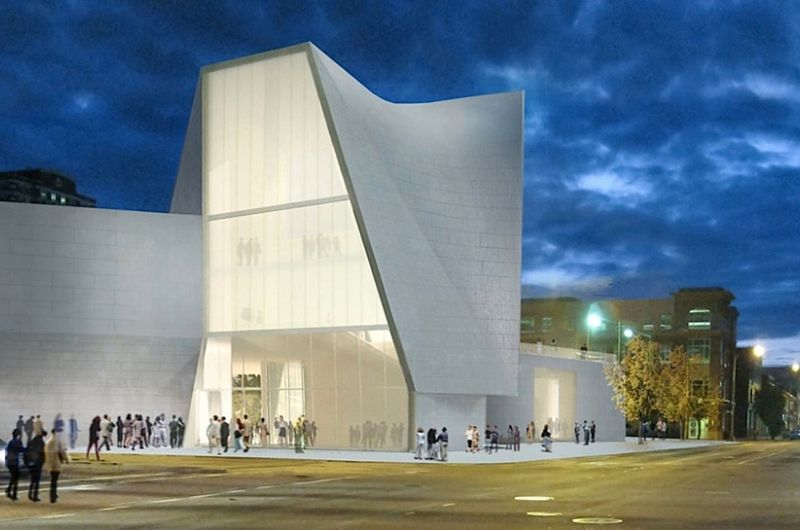 Address: 61 NE 41st St, Miami, FL 33137
Neighborhood: Miami Design District

Description: 
Situated in the Miami Design District, the Institute of Contemporary Art is another cornerstone of the Miami art scene. Referred to as ICA Miami, the state-of-the-art building was designed by Spanish architect firm Aranguren + Gallegos Arquitectos and is a masterpiece in itself. 
The museum has a mission to promote constant experimentation in contemporary art and provide a platform for local, emerging, and under-recognized creatives. ICA Miami features both permanent and rotating temporary exhibits with a focus on local Cuban-born and Latin American artists. Highlights from the permanent collection include works by Pablo Picasso, Yves Klein, and Roy Lichtenstein.
15. Pérez Art Museum Miami (PAMM)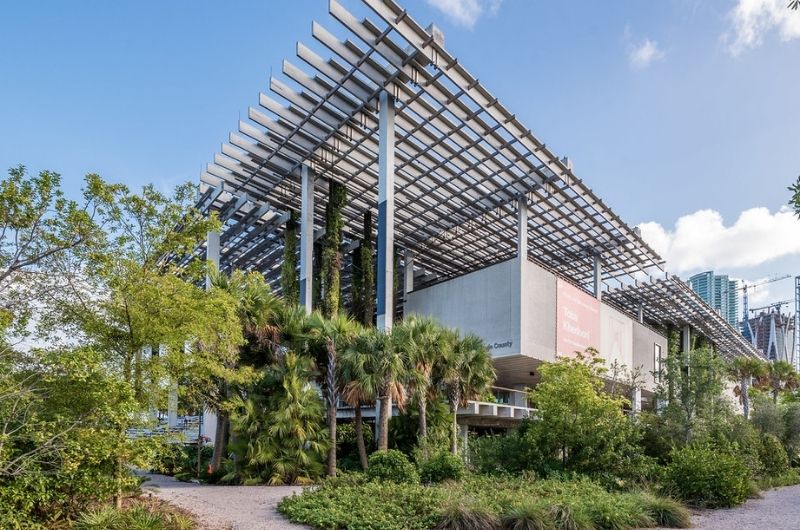 Address: 1103 Biscayne Blvd, Miami, FL 33132
Neighborhood: Maurice A. Ferré Park

Description: 
For all you art enthusiasts, no trip to Miami would be complete without a visit to Pérez Art Museum Miami (PAMM). This 200,000 square foot museum boasts one of the most impressive collections south of the Mason Dixie Line and has widely been considered the flagship museum for Miami-Dade county for 35 years. 
Showcasing both contemporary and modern art, PAMM strives to display works created in the 20th and 21st centuries from artists all across the globe. As you wander throughout the building, guests can expect to find vibrant exhibits from the Caribbean, South America, Africa, and Australia. A large permanent collection of over 3,000 works spans across 8 galleries, featuring pieces by renowned artists such as Jenny Holzer and Sam Gilliam.
16. Have Lunch at the Versace Mansion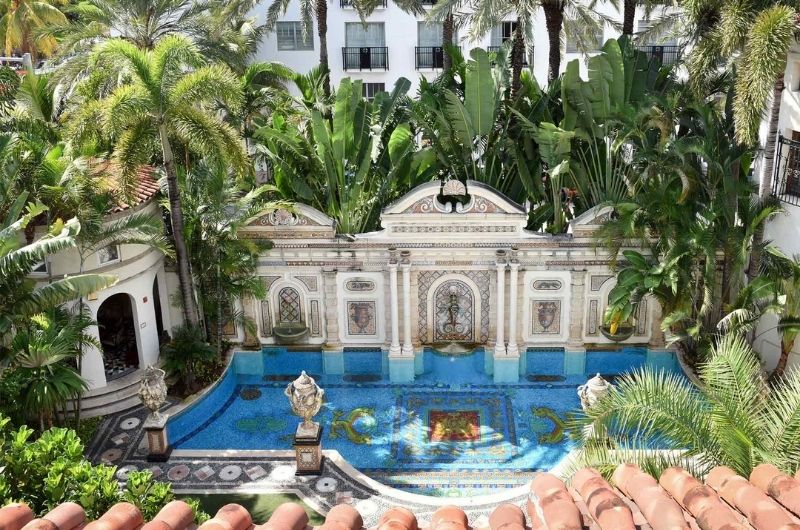 Address: 1116 Ocean Dr, Miami Beach, FL 33139 
Neighborhood: South Beach

Description: 
Nestled amid the low-rise Art Deco hotels is the most famous building on Ocean Drive: the former home of late fashion designer Gianni Versace. What was once the place where Versace was shot and killed in 1996, is now one of South Beach's most opulent and sensational hotels. While guests are welcome to stay at The Villa Casa Casuarina, this exclusive hotel also has a restaurant and bar open to the public. Tourists and locals alike can make dinner reservations at Gianni's or enjoy a glass of wine in the Onyx Bar, an intimate six-person bar that used to be Versace's kitchen. 
However, if you are looking for the most affordable option, indulging in lunch at Gianni's is the way to go. For approximately $34, guests can enjoy a delicious appetizer, entree, and a choice of dessert.
17. Workout at Muscle Beach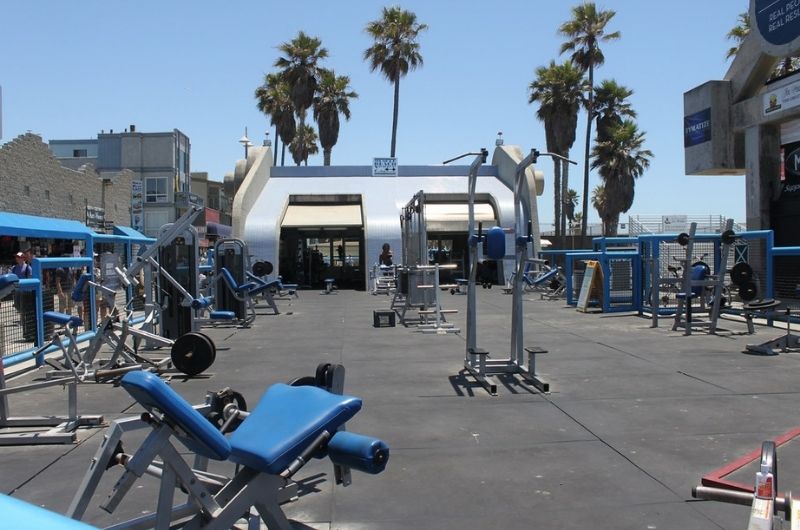 Address: 873 Ocean Dr, Miami Beach, FL 33139
Neighborhood: Lummus Park

Description: 
For a popular attraction for local and visiting gym enthusiasts, head over to Muscle Beach for a fun beachfront workout. Situated in Lummus Park, this outdoor fitness park and people-watching spot is anchored by two nature-inspired installations, which collectively include over thirty workout components. Additionally, Muscle Beach frequenters can expect to find battle ropes, dumbbells, and kettlebells available at the park. 
Over the past few years, Muscle Beach has soared in popularity, and on any given day you can expect to find a few dozen people working through their exercise regime. Not only will you get to work up a sweat and spend time outside at Muscle Beach, but you might get to meet some cool locals!
18. Wander through Miami Beach Botanical Garden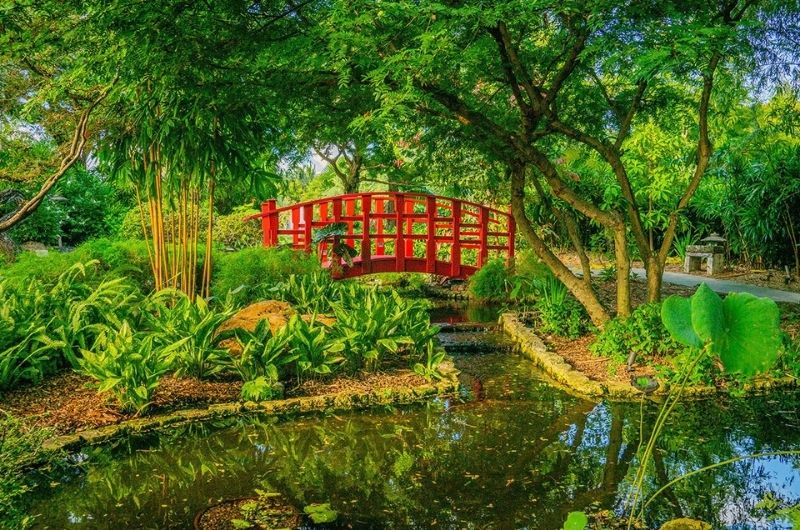 Address: 2000 Convention Center Dr, Miami Beach, FL 33139
Neighborhood: City Center

Description: 
Take a break from the hustle and bustle of South Beach, and immerse yourself in a tropical paradise in the heart of Miami Beach. Since 1962, the Miami Beach Botanical Garden has attracted tens of thousands of travelers every year. This 2.6-acre oasis is home to some of the most diverse plants on earth including approximately 100 palm species. The groomed grounds are filled with bright green lawns, sparkling fountains, and winding stone paths that will lead you to the garden's Wetland and Mangrove exhibits and orchid and bromeliad collections, among others. 
Don't miss the chance to stop by the enchanting Japanese Garden with its red lacquered bridge for a prime photo opportunity. Other highlights include the extensive edible garden and the tranquil water lily ponds.
19. Plunge Into the Venetian Pool
Address: 2701 De Soto Blvd, Coral Gables, FL 33134
Neighborhood: Country Club Selection

Description: 
If you are looking to escape the fast pace of South Beach for the day, pack your sunscreen and head to Coral Gables for the ultimate pool day. One of the most beautiful public pools in the world, the Venetian Pool is no ordinary aquatic facility. Boasting a stunning Italian village theme, this relaxing beach alternative is also surrounded by waterfalls, cave-like grottos, palm trees, and a signature bridge. To top that off, the Venetian Pool is also free of chemically treated waters and relies on freshwater from artesian wells instead.
Because the pool does often reach maximum capacity and tends to get crowded on hot days, we recommend calling ahead or showing up early to air on the safe side. If you are planning on spending the whole day here, there is a cafe on-site for lunch or a light snack.
20. Explore the Ancient Spanish Monastery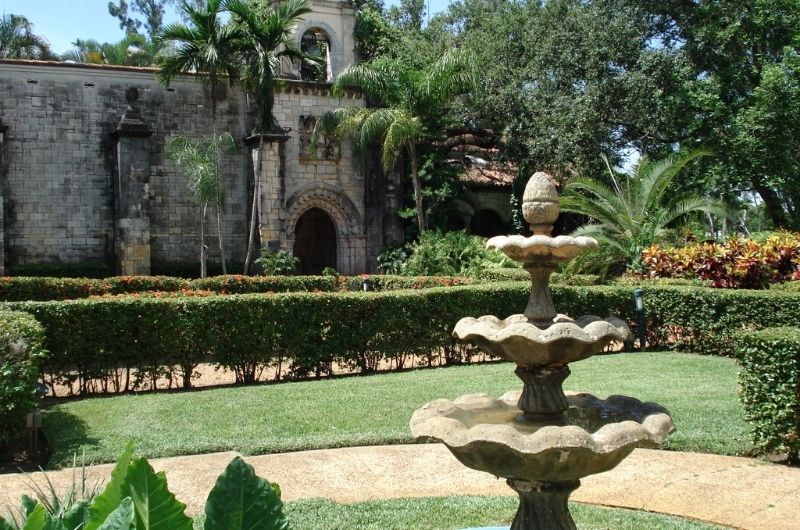 Address: 16711 W Dixie Hwy, North Miami Beach, FL 33160
Neighborhood: North Miami Beach

Description: 
For a little piece of Spanish history, head over to the Ancient Spanish Monastery. Originally built in Sacramenia, a municipality of Segovia in northern Spain, this monastery had a long and interesting history before becoming the South Florida monument it is today. 
Now tucked away in modern North Miami Beach, this Florida Heritage site is an architectural wonder unlike any other. As you meander through the stone walls, expect to find medieval statues, carved ceilings and columns, stone arches, and stained glass windows. While the exterior is surrounded by elegant gardens, a quaint courtyard with picnic tables is situated right in the middle.
21. Get Hands-On at Phillip and Patricia Frost Museum of Science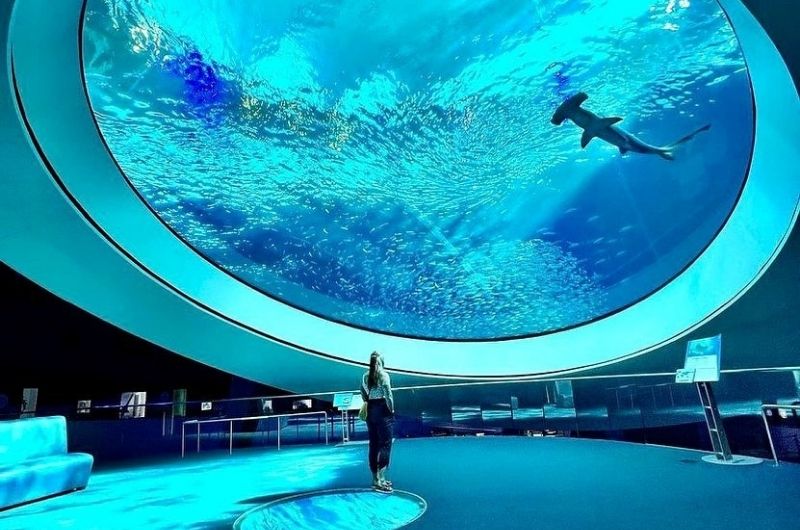 Address: 1101 Biscayne Blvd, Miami, FL 33132
Neighborhood: Maurice A. Ferré Park

Description: 
Looking for the perfect rainy day activity? Head over to Philip and Patricia Frost Museum of Science. One of Miami's best destinations for interactive educational experiences, this expansive 250,000 square foot museum occupies four buildings and is essentially an aquarium, planetarium, and science museum rolled into one. This family-friendly museum features year-round exhibits where guests can learn about coral reefs, search for dark matter, and discover how prehistoric animals evolved to fly. 
Other highlights include the 500,000-gallon Gulf Stream aquarium, the planetarium dome that hosts laser light shows, and the "Mammoths: Ice Age Giants" exhibit. While the museum is constantly busy, it can always accommodate even the largest crowds on busy weekend days.
22. Stop By the Cubaocho Museum & Performing Arts Center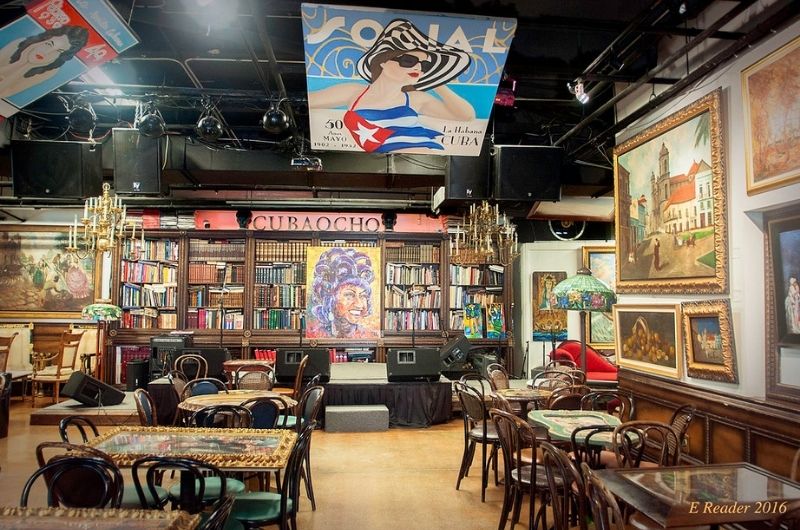 Address: 1465 SW 8th St #106, Miami, FL 33135
Neighborhood: East Little Havana 

Description: 

While exploring the Cuban capital of Miami, Little Havana, don't miss the chance to swing by the Cubaocho Museum & Performing Arts Center. The museum portion of this attraction has a focus on Cuban Art, housing both pre-revolution pieces from 1800 to the 1960s, as well as modern Cuban artists. Meanwhile, the performing arts center showcases traditional Cuban culture through song, dance, and music. If you are staying for a show, make sure to grab a tasty mojito on-site or a cigar to go.
23. Shop at the Brickell City Center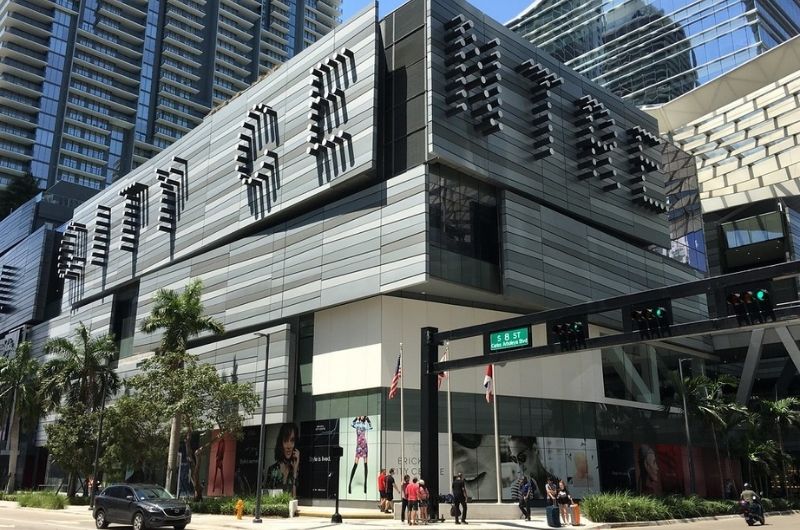 Address: 701 S Miami Ave, Miami, FL 33131
Neighborhood: Downtown Miami

Description: 
Joining the ranks of Miami's premier shopping outlets is Brickell City Center. Conveniently located in the heart of downtown Miami, this expansive luxury mall covers three city blocks and four stories. Amongst the beautiful wooden benches and tropical greenery, Brickell City Center houses over 100 retail, restaurant, and cinema options for visitors to explore. One thing to keep in mind is that this mall has almost exclusively high-end stores, so if you plan on shopping here, plan to spend a pretty penny (window shopping is also always an option). 
That being said, Brickell City Center is not just an outdoor mall. Guests can soak up the atmosphere of this unique area or dine at one of the many culinary options available. While this building is an open-air structure, the Climate Ribbon installation works to lower temperatures throughout the building.
24. Experience Art in Allapattah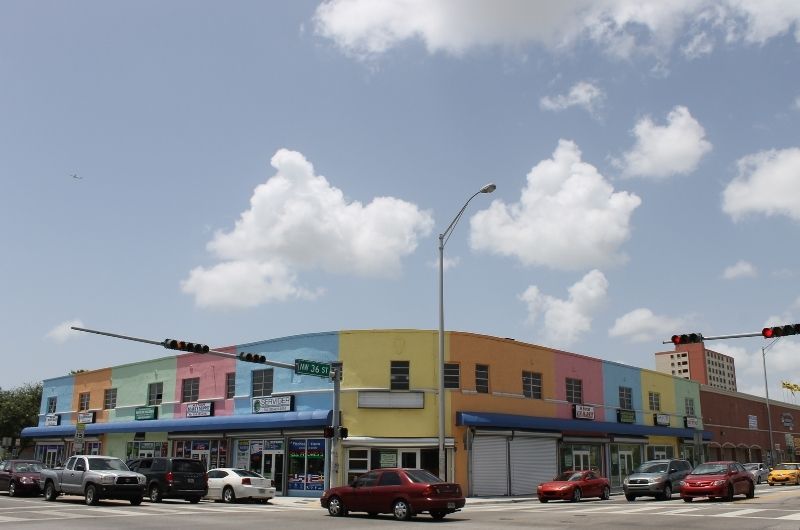 Description: 

One of the most culturally diverse neighborhoods in Miami, Allapattah is continuously adding artsy attractions to its constantly growing repertoire of thrift shops, trendy bars, and Latin restaurants. The renowned Rubell Museum is Allapattah's most popular destination. This former warehouse turned exhibition space houses over 7,000 works by more than 1,000 contemporary artists, including pieces by Andy Warhol, Jeff Koons, and Jean-Michel Basquiat. Right across the street, is a walk-through art experience called Superblue Miami. This 50,000 square foot art space immerses visitors in exhibitions through music and visuals and is bursting with Instagrammable installations.
25. People Watch in South Beach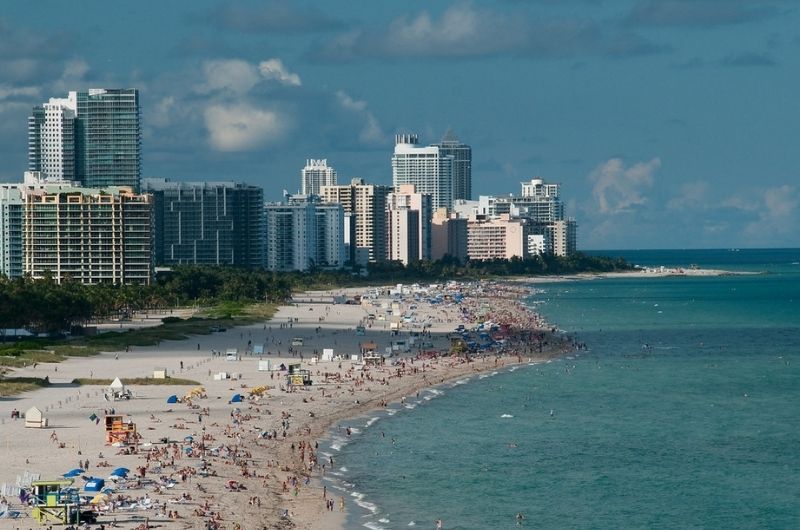 Address: Miami Beach, FL 33139
Neighborhood: South Beach

Description:
For the quintessential Miami experience, you can't go wrong with a few hours in South Beach. This public beach is free and open to everyone, and if you wait until about 4 PM you can easily avoid the larger crowds. If you are looking for the perfect place to plant yourself for the day, one of the most scenic sections of the beach is the southernmost stretch, which can be accessed through Lummus Park.
The South Beach neighborhood features 10 miles of beaches brimming with hip Caribbean cafe culture, a trendy nightlife scene, and a lively carnivalesque atmosphere. Even if South Beach doesn't sound like your scene, the people-watching opportunities alone make it worth a visit.
26. Book Tickets for a Show at Faena Theater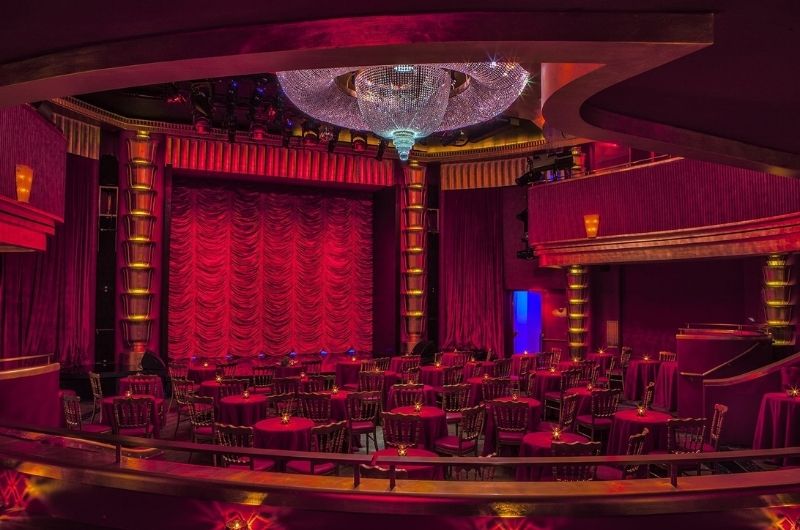 Address: 3201 Collins Ave, Miami Beach, FL 33140
Neighborhood: Miami Beach

Description: 
If you are on the hunt for nighttime activities in Miami, attending a show at the Faena Theater is a great go-to. Inspired by Europe's historic opera houses with its gold-leaf and red velvet decor, this stunning theater is known for its original live product called Tryst. With only 150 seats in the audience, Faena Theater is the perfect place for an intimate theater experience. 
Over the years, many big names have performed at Faena Theater including Bon Jovi, Macy Gray, and Miike Snow. On Friday and Saturday nights, guests are also welcome to enjoy dinner at the venue before their show. 
27. Savor Diverse Cuisine at Time Out Market Miami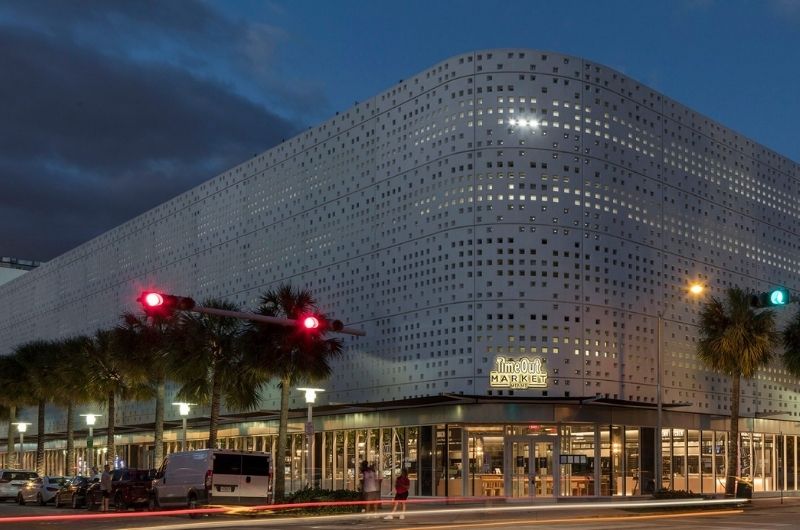 Address: 1601 Drexel Ave, Miami Beach, FL 33139
Neighborhood: City Center

Description: 

A meal at Time Out Market Miami (TOMM) is not your average culinary experience. A little slice of food heaven, this food and culture destination boasts some of the best food in the city. Throughout this premier food court, diners can find a wide range of cuisine including a traditional Basque tapas spot, a Detroit pizza vendor, and a tasty pho joint. Thirsty? TOMM also has its fair share of cocktails and refreshing beverages to sample.
28. Visit Upper Buena Vista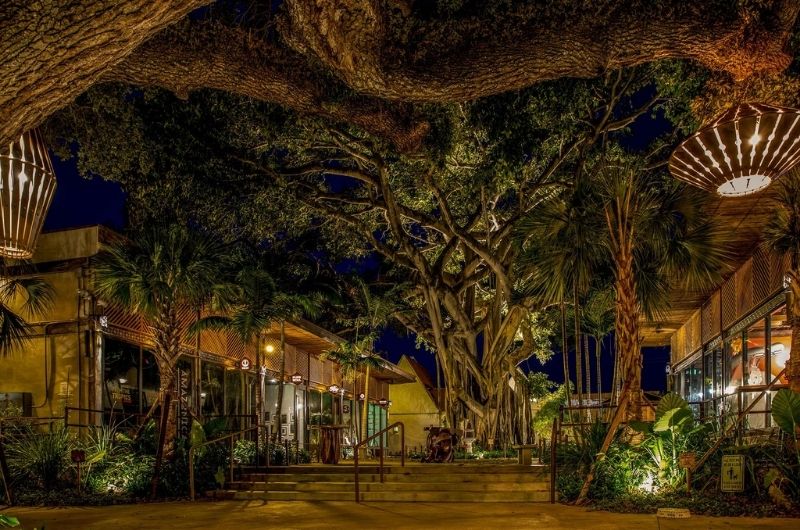 Address: 184 NE 50th Terrace, Miami, FL 33137
Neighborhood: Miami Design District 

Description:
Another quiet oasis away from the hubbub of Miami's urban sprawl is the Upper Buena Vista. This cozy yet upscale mall is home to a slew of handcrafted and artisanal items, cafes, and laidback restaurants. You will be hard-pressed to find a more tranquil shopping experience anywhere else in the city.
Make sure to get a glimpse of the 120-year-old oak tree at the center of this retail sanctuary.
Referred to as the Bodhi "wish tree" from a Buddhist tradition, this tree has historically been used as a site to make wishes and offerings.
Frequently Asked Questions
What are the top 3 must-do activities for first-time visitors to Miami?
First-time visitors to Miami should definitely explore South Beach, visit the Wynwood Walls, and take a stroll down Calle Ocho in Little Havana. South Beach is known for its beautiful coastline, historic Art Deco architecture, and vibrant nightlife. Wynwood Walls is an outdoor art exhibit featuring massive murals created by talented street artists from around the world. Calle Ocho, the heart of Little Havana, offers an authentic taste of Cuban culture, with lively street festivals, delicious food, and traditional music.
Can you recommend a great outdoor activity for nature lovers in Miami?
For nature lovers, I recommend visiting Everglades National Park, just a short drive from Miami. This unique ecosystem is home to an array of wildlife, including alligators, manatees, and numerous bird species. Take an airboat tour to explore the vast wetlands or enjoy a peaceful hike or bike ride along the many trails throughout the park.
Where can I find the best beach in Miami?
There's no shortage of beautiful beaches in Miami, but my personal favorite is Bill Baggs Cape Florida State Park on Key Biscayne. This picturesque beach offers crystal-clear waters, soft white sand, and plenty of shade under palm trees. It's a more tranquil alternative to the bustling South Beach and even features a historic lighthouse that's open for tours.
What are some must-see cultural attractions in Miami?
Miami is a melting pot of cultures, and there are many attractions that showcase its diverse heritage. Don't miss the Pérez Art Museum Miami (PAMM) for contemporary art, the Vizcaya Museum and Gardens for a taste of European-inspired architecture, and Little Havana for an authentic Cuban experience.
Can you recommend a unique Miami experience that most tourists might miss?
For a unique Miami experience, I suggest taking a boat tour of Stiltsville, a collection of historic wooden homes built on stilts above the shallow waters of Biscayne Bay. These structures date back to the 1930s and offer a fascinating glimpse into Miami's past. Various boat tours can take you through this intriguing area, providing an unforgettable perspective on Miami's history.
Are there any kid-friendly attractions or activities in Miami?
Miami has plenty of kid-friendly attractions to keep the whole family entertained. The Phillip and Patricia Frost Museum of Science offers interactive exhibits, an aquarium, and a planetarium, while Jungle Island provides up-close encounters with a variety of animals, including lemurs and sloths. For a day of excitement, head to the Miami Seaquarium, where you can enjoy thrilling shows, meet dolphins, and learn about marine life conservation efforts.