21 Best Museums in Miami in 2023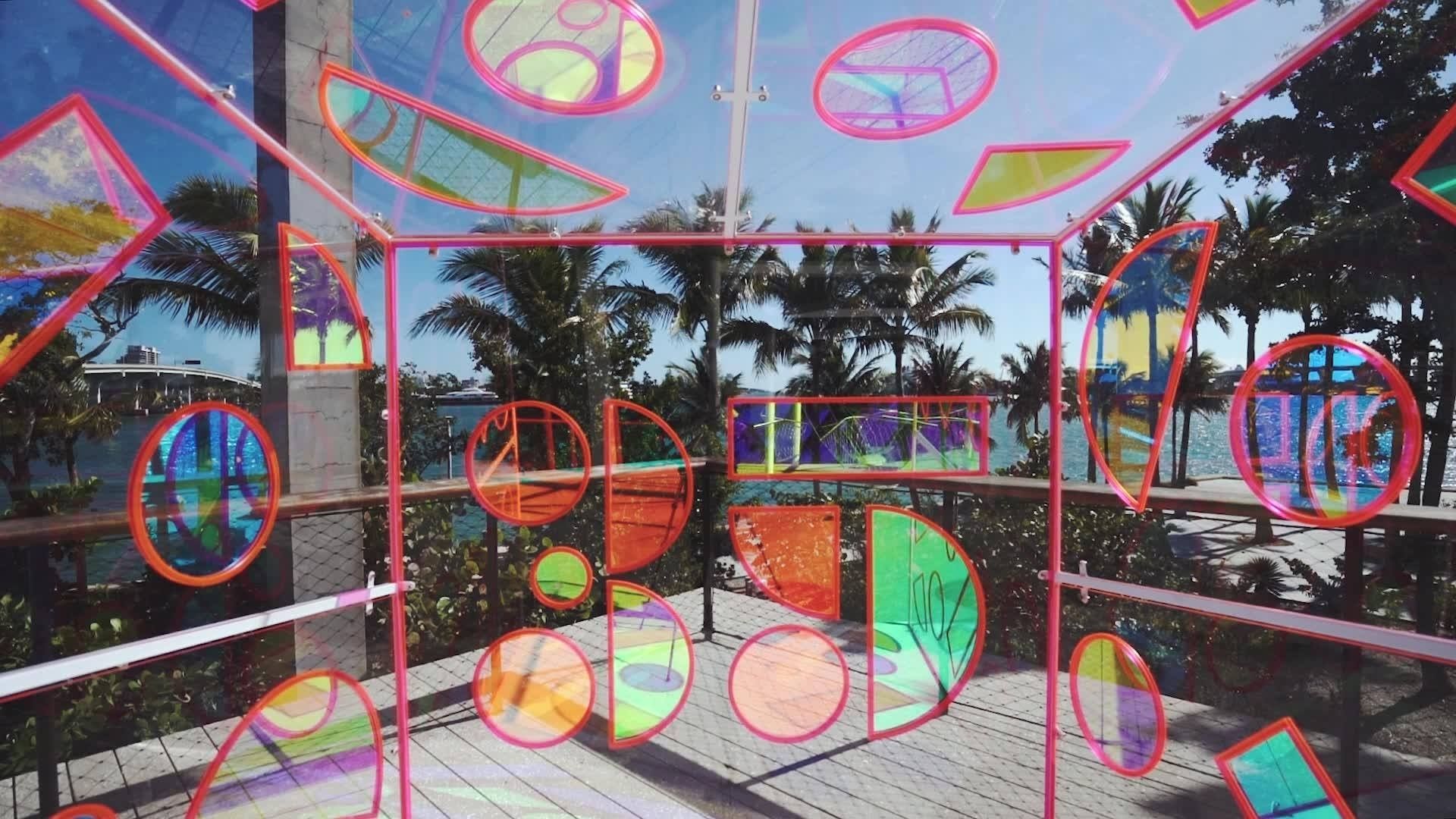 While Miami might be known for its sparkling seas and sugary white beaches, "The Magic City" is also home to a thriving cultural scene. Whether you are a history buff, art enthusiast, or looking for an activity to entertain your kids, spending an afternoon at a museum is one of the best things to do in Miami. If you're ready for a break from beach days or are searching for a rainy day activity, this comprehensive list includes something that will appeal to every age and interest. If you are a South Florida native or want to take a short trip out to a neighboring city, here are the best things to do in Fort Lauderdale. 
Miami's Renowned Art Museums
With the Wynwood Arts District and an assortment of stellar museums, art lovers will find no shortage of activities to enjoy on their trip to Miami. Visitors can take their pick from large institutions featuring sweeping collections of contemporary art or smaller museums that specialize in single subjects.
1. Institute of Contemporary Art, Miami (ICA)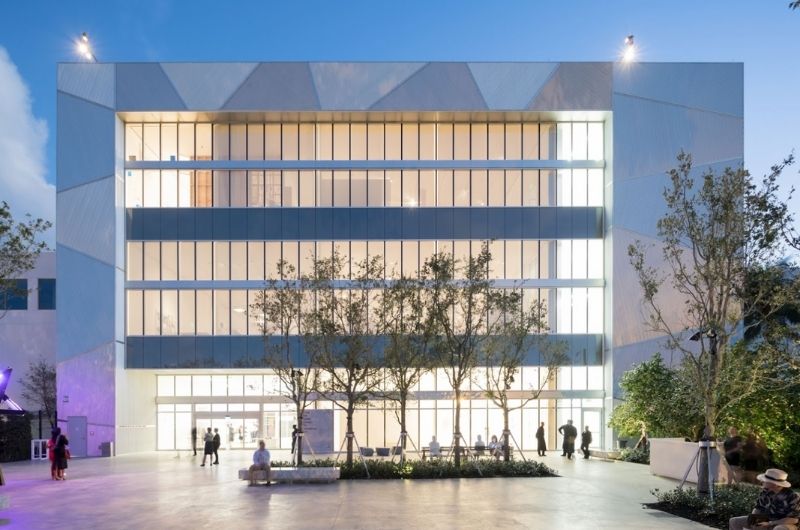 Neighborhood: Miami Design District
Museum Focus: Contemporary Art
Google Map: Link
Best For: Exhibits featuring local artists and world-renowned names like Picasso
Situated in the Miami Design District, the Institute of Contemporary Art (ICA) is a cornerstone of the Miami art scene. Designed by Spanish architect firm Aranguren + Gallegos Arquitectos, the building is an art piece in and of itself. Meanwhile, the interior is just as modern with its wide open, brightly lit spaces. Whether you are wowed by sculpture, photography, or room-filling installations, ICA has it all. Permanent and temporary exhibits have a focus on emerging and local artists. Visitors can expect to see many works by Cuban-born and Latin artists on display, while the permanent collections also feature works by Pablo Picasso, Yves Klein, and Roy Lichtenstein. One of the museum's standout features is the outdoor sculpture garden, which features a stunning display of modern art, while also providing guests with a serene escape from the bustling city. 
One of the best parts about this museum, is you don't need to spend hours here to feel like you've seen it all. If you want just a small taste of Miami's art scene during your vacation, this is the perfect place for you. ICA is a free museum, but visitors must buy tickets online in advance.
2. Pérez Art Museum Miami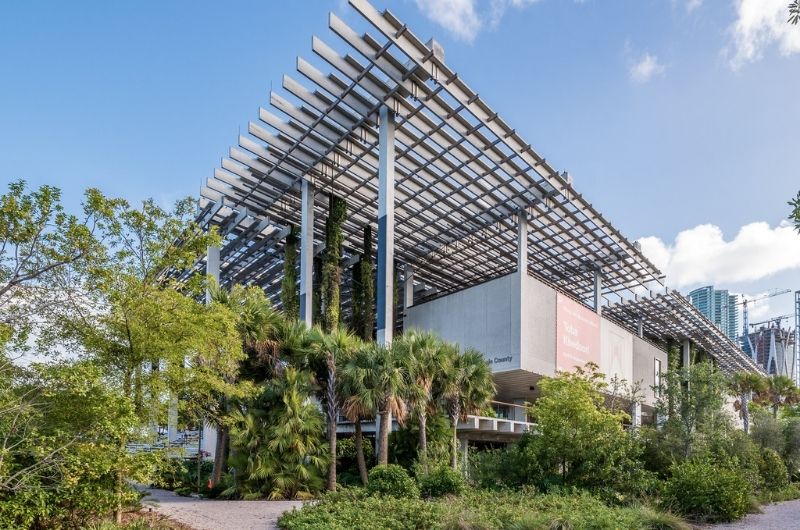 Neighborhood: Maurice A. Ferré Park
Museum Focus: Contemporary Art
Google Map: Link
Best For: 20th and 21st-century art by acclaimed artists 
Pérez Art Museum Miami (PAMM) is not only the flagship museum in the county, but it's also Miami's largest art museum. This unique 120,000 square-foot space features spacious rooms, curved walls, and hanging gardens with over 50,000 plants, giving it an aesthetic unlike any other museum in the world. Showcasing acclaimed contemporary art from the 20th and 21st centuries, PAMM has over 2,000 works in its permanent collection, including pieces by renowned artists such as Jenny Holzer and Sam Gilliam. Exhibitions are topical and thought-provoking, encouraging healthy debates and conversations amongst friends and family. While PAMM's collection will appeal to an older generation of art aficionados, the millennial-minded Instagram generations will also be engaged in what this museum has on offer. The interactive, fun-house-like displays working with color and texture are sure to entertain even the hardest to please teens. 
Aside from the premier art collection, visitors can also catch glimpses of Biscayne Bay as they wander through the sculpture garden. Also, don't be surprised if you catch a swarm of Miami's creatives hosting an event on the museum steps. An added bonus? With delicious New American fare and a scenic bayside terrace, Verde is one of the best museum restaurants in the city.
3. Museum of Contemporary Art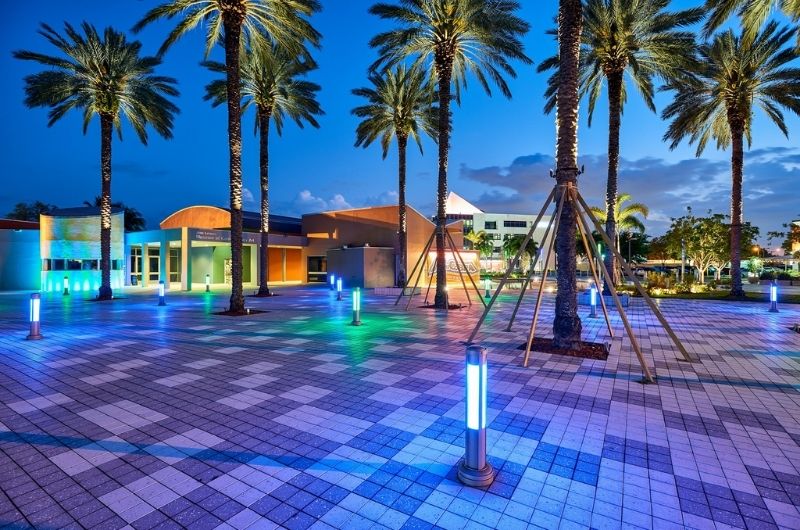 Neighborhood: Biscayne Park
Museum Focus: Contemporary Art
Google Map: Link
Best For: Thought-provoking exhibits from up and coming artists, free jazz concerts
While it may have moved around a little, South Florida's original contemporary art museum has remained a cultural hotspot since 1981. Still one of Miami's most beloved institutions, the Museum of Contemporary Art (MOCA) is more laidback than other museums located in the more central downtown Miami area. In MOCA's permanent collection, which features roughly 500 contemporary works, visitors can expect to find pieces by Keith Haring, Gabriel Orozco, and José Bedia.
Alongside its permanent collection, this trailblazing museum hosts eight to 10 special exhibits throughout the year featuring big Art Basel debuts and avant-garde exhibitions from artists around the world. Whether it's hosting a free jazz concert in the plaza courtyard, or a provocative exhibit from an emerging young artist, there's always something new and interesting to see at this North Miami facility.
4. The Bass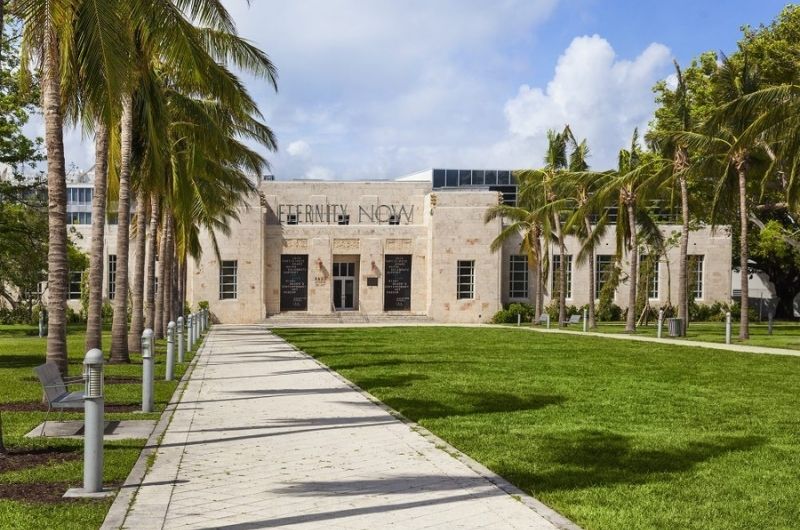 Neighborhood: Collins Park
Museum Focus: Contemporary Art
Google Map: Link
Best For: Challenging and cutting-edge contemporary art pieces by lesser-known artists
If you want to hit the beach and an art museum in one day, The Bass can make all of your dreams come true. Right across the street from the northern end of South Beach, the Bass boasts a bright and open interior chock full of modern art exhibitions from around the world. Timely and topical, the exhibitions explore relevant issues preoccupying today's society. With the exhibitions rotating every few months, a visit to The Bass is always guaranteed to be a novel, thought-provoking experience. 
This contemporary art museum showcases a wide variety of mediums that go beyond just canvases and installations, including fashion, design, and architecture-based pieces. Guests can also expect to find cutting-edge, challenging group shows and solo exhibitions by lesser-known artists. Don't miss the chance to swing by Ugo Rondinone's colorful outdoor sculpture, Miami Mountain, which is one of the most famous public art pieces in the city. If you are traveling with kids, this small but significant museum also boasts a Creativity Center, a facility equipped with classrooms, a multimedia lab, and a space for public programming.
5. Museum of Art and Design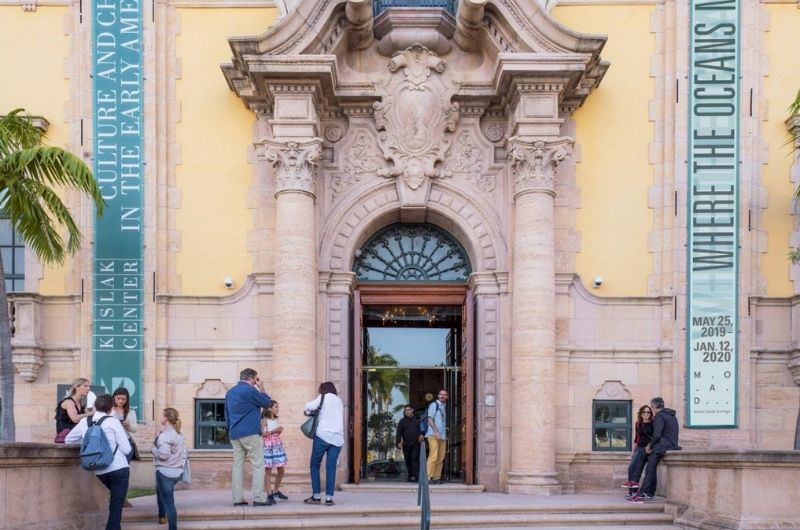 Neighborhood: Maurice A. Ferré Park
Museum Focus: Interdisciplinary artworks
Google Map: Link
Best For: A wide variety of interdisciplinary pieces by emerging and established visual artists and designers

Located inside the National Historic Landmark Freedom Tower in Downtown Miami, the Museum of Art and Design is Miami-Dade University's flagship institution devoted to the presentation of the exhibition of visual art and design. The museum's collection features works by both emerging and established visual artists and designers, in genres from painting to videography. The museum's mission is to provide an open and collaborative space for artistic experimentation and interdisciplinary risk-taking, which is reflected in the museum's 1,900-piece collection. To commemorate the Freedom Tower's role as a haven for Cuban refugees during the height of the Cold War, the Museum of Art and Design frequently features photo exhibitions dedicated to this historic moment in time.
6. Lowe Art Museum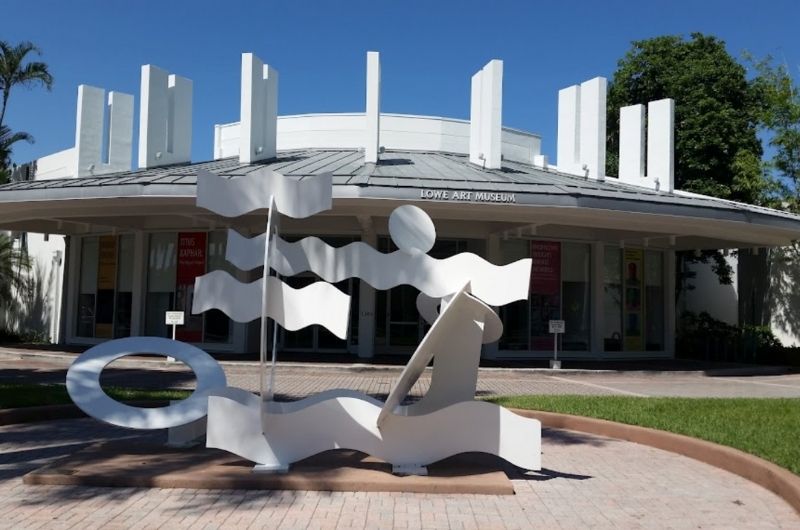 Neighborhood: University of Miami
Museum Focus: Historic Art
Google Map: Link
Best For: Notable historic art from around the world including African sculptures from 500 BCE, Asian costumes, and medieval manuscripts
First opening its doors in 1950, Lowe Art Museum is the oldest art museum in Miami. Through annual traveling exhibitions, this trailblazing museum introduced the city to many international artists, helping set the foundation for the cultural hotspots that followed in its footsteps.
If you are a historic art enthusiast, a trip to Lowe Art Museum is right up your alley. In a city fascinated by cutting-edge, contemporary art, this pioneering museum is one of the few places that visitors admired historic pieces from around the world. Located in the heart of the University of Miami, Lowe Art Museum boasts notable collections of African and Asian Art, along with Renaissance European and Native American works. Other notable pieces in the jaw-dropping 17,500-piece collection include paintings by Claude Monet and the Samuel H. Kress collection. A stroll through the outdoor sculptural garden is also a must.
7. Rubell Museum
Neighborhood: Allapattah
Museum Focus: Contemporary Art
Google Map: Link
Best For: Works by big names in the art scene such as Jeff Koons and Keith Haring, boasts a trendy on-site restaurant

What started as an impressive family collection has since transformed into one of the most impressive art museums in Miami. With 7,200 works created by more than 1,000 artists, the Rubell Museum not only boasts the best permanent collection of art in South Florida, but it is also one of the largest privately-owned contemporary art collections in the United States. The Rubell family, who have now become synonymous with art in Miami, have a proven talent for finding gifted artists early in their careers. Upon visiting the collection, expect to find works by Jean-Michel Basquiat, Jeff Koons, Sterling Ruby, and a shrine-like ode to Keith Haring. To top that off, the Rubell Museum is also home to one of the best restaurants in Miami. Serving up Basque-inspired cuisine, Leku is the perfect trendy lunch spot if you are willing to splash some cash.
Museums for Children
If you are traveling with kids, the Miami museum scene has got you covered. Here are two of the best spots to keep your children occupied and entertained for hours on end.
8. Phillip and Patricia Frost Museum of Science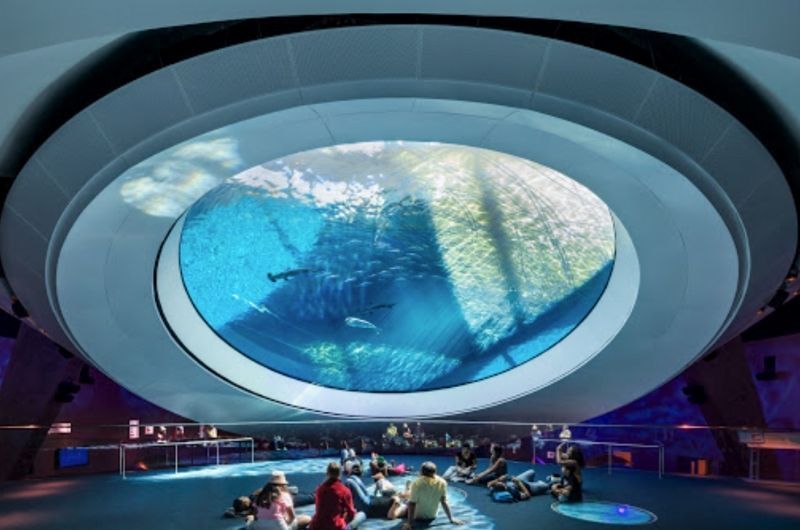 Neighborhood: Maurice A. Ferré Park
Museum Focus: Science
Google Map: Link
Best For: Interactive science exhibits and activities for all ages
An aquarium, planetarium, and museum all rolled into one, Philip and Patricia Frost Museum of Science is without a doubt the best science museum in Miami. Spanning across 250,000 square feet, this vast and comprehensive museum features year-round exhibits that will appeal to both kids and adults alike. While there are too many highlights to name, some of the standout features include the 500,000-gallon Gulf Stream aquarium that's home to a diverse array of sea creatures, the Planetarium dome that hosts laster light shows every couple of weeks, and the museum's most recent addition, the "Mammoths: Ice Age Giants," exhibit. 
While this family-friendly museum is always busy, it's big enough to make room for even the largest rainy day and weekend crowds. You can easily spend half a day to a full day at this museum – kids won't be able to get enough of the endless interactive exhibits.
9. Miami Children's Museum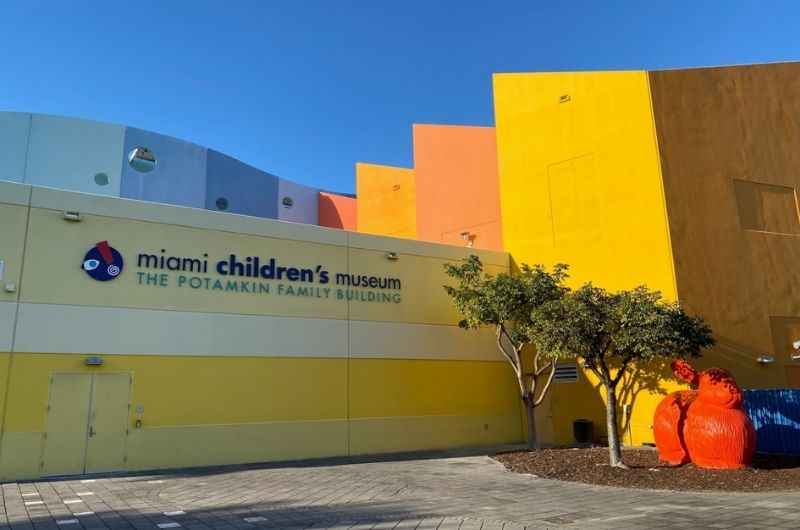 Neighborhood: Star, Palm, and Hibiscus Islands
Museum Focus: Kid-oriented excitement
Google Map: Link
Best For: Toddlers five and under to play and pretend at a wide variety of exhibits
Traveling with children five and under? Miami Children's Museum is the epitome of a toddler paradise, and perfect for parents to take advantage of on their trip to Miami. This 56,000 square foot facility exudes kid-oriented fun and excitement. Kids can spin their own tunes at the Music Makers Studio, dive into an underwater world of sea creatures at the Ocean Odyssey exhibit, or escape from reality in the Castle of Dreams. Some of the other exhibits include a pretend cruise ship, supermarket, and television studio. 
Not only will this museum engage your little one's mind for hours on end, but it will also allow them to work on their motor skills and practice problem-solving. To top that off, nothing prompts a long nap quietly like hours of interactive fun. After a few hours at this museum, parents will be able to squeeze in a well-deserved breather on their South Florida vacation.
Miami Street Art Museums and Displays
As one of America's most art-friendly cities, Miami boasts art museums and displays that also focus on less-traditional but equally enthralling art forms.
10. Museum of Graffiti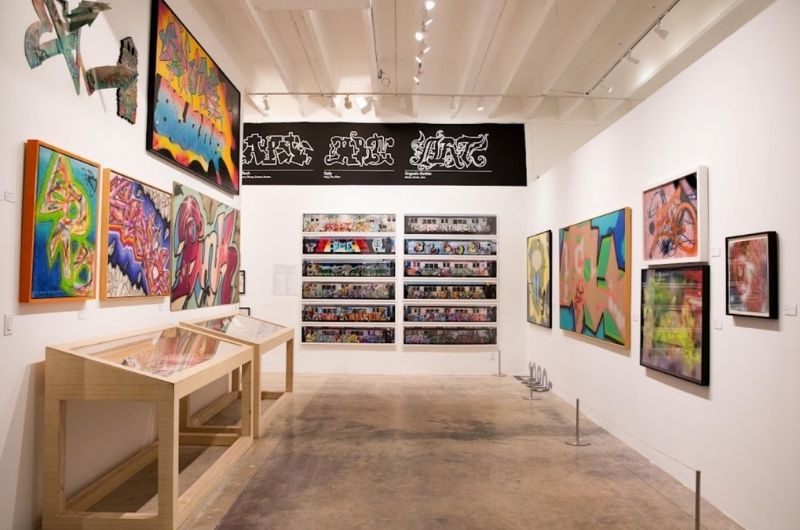 Neighborhood: Wynwood
Museum Focus: Graffiti
Google Map: Link
Best For: A chance to learn about and celebrate this edgy art form
Located in the heart of Wynwood, the Museum of Graffiti is the neighborhood's only art museum and one of Miami's most exciting new art attractions. As the name suggests, this one-of-a-kind museum displays, educates, and commemorates the art of graffiti. This Wynwood museum dives into the history of tagging, its practitioners, and the culture that surrounds it. Guests can learn all about how this edgy medium came to be in 1970s New York and how it transformed into a respected global art form. 
This trailblazing attraction features a permanent collection with both indoor and outdoor exhibits created by iconic graffiti artists. If you are looking for some hands-on fun, the Museum of Graffiti has that too. Guests can enjoy the Museum of Graffiti's diverse programs including graffiti lessons for little ones and bike tours for adults who are interested in admiring more of Miami's street art.
11. Wynwood Walls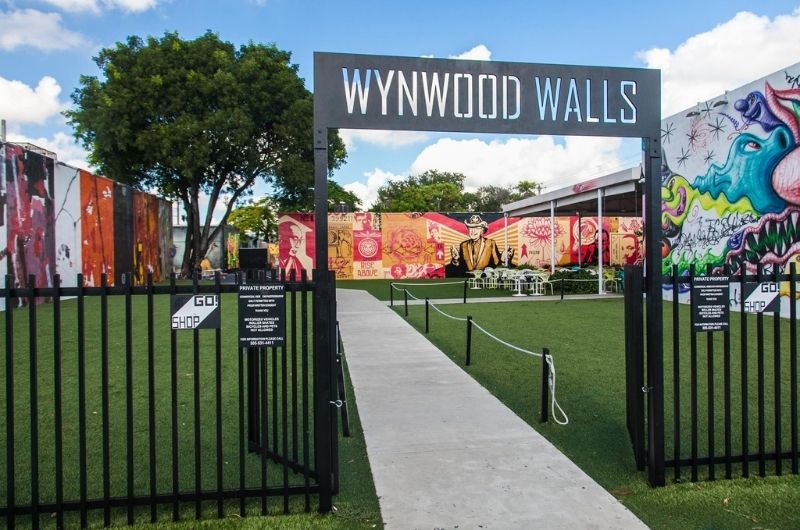 Neighborhood: Wynwood
Museum Focus: Graffiti
Google Map: Link
Best For: An unparalleled open-air street art installation with photo opportunities galore
Not only are the Wynwood Walls one of the city's must-see "museums," but they are also one of the best things to see and do in Miami. Nestled in the center of Wynwood, this decade-old institution is credited with transforming this formerly-run down area into the thriving art hub that it is today. The city's first and only outdoor museum dedicated to street art, this impressive display includes 50 murals created by esteemed artists from around the world. Visitors can expect to see pieces by Shepard Fairey, Kenny Scharf, and Kelsey Montague. 
Even though these breathtaking murals spread across more than 80,000 square feet of warehouse walls and shop exteriors, it only takes about 20 minutes to admire every art piece on display. Certainly leave time to snap some photos – the Wynwood Walls are one of Miami's most Instagrammed spots for good reason.
Local History and Culture Museums
Regardless of whether you are a South Florida native or a history buff, Miami's local history and cultural museums are dynamic, engaging, and aesthetic enough to appeal to all sorts of interests and age groups.
12. Vizcaya Museum and Gardens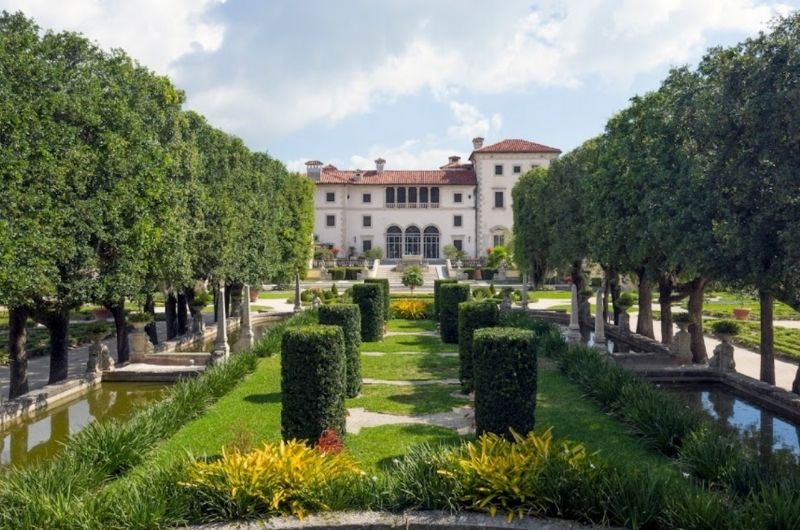 Neighborhood: Coconut Grove
Museum Focus: Art, History, Horticulture
Google Map: Link
Best For: Viewing ancient art, old European-style architecture, gorgeous grounds
Regardless of your interests, a trip to Vizcaya Museum and Gardens is sure to impress anyone and everyone in your group. Receiving 200,000 visitors every year, this dreamlike Italian-Renaissance-style villa is easily one of Miami's top tourist attractions. In the early 1900s, this museum was originally built as the winter villa for businessman James Deering. Now a national landmark, this waterfront home commemorates the early days of the city and old-school European design. The beautifully maintained home is filled with over 2,500 pieces of 15th to 19th-century furniture, tapestries, paintings, and decorative pieces. 
Certainly make time to wander through the gardens, which for many are the true highlight of this unique museum. Reminiscent of ancient European mansions, the sprawling grounds are filled with 10 acres of splendid gardens, fountains, sculptures, enchanting pools, and winding canals. Located in the lush and low-key neighborhood of Coconut Grove, make sure to carve out some time for this museum in your Miami itinerary – you'll thank us later.
13. Coral Gables Museum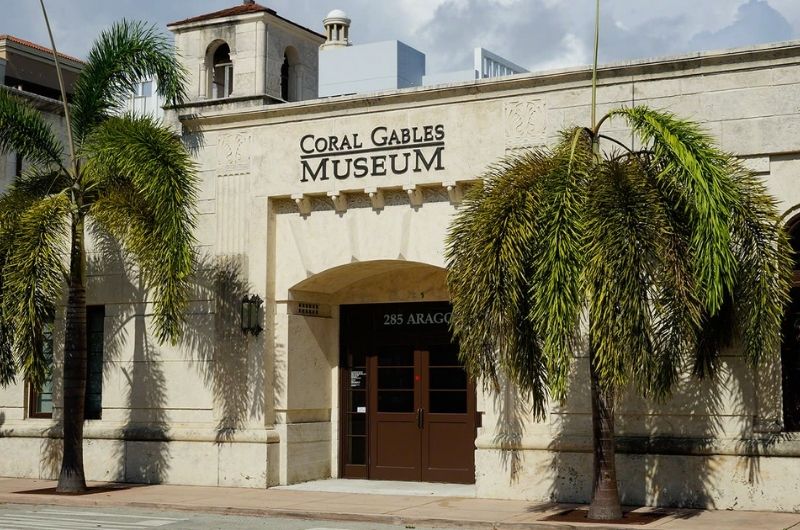 Neighborhood: Coral Gables
Museum Focus: Architecture and urban landscaping
Google Map: Link
Best For: Learning more about the unique history of Coral Gables
If you are planning on spending the afternoon in Coral Gables, this unique history museum is a great place to stop by. The Coral Gables Museum celebrates the 1920's planned community of Coral Gables, giving visitors insight into one of Miami's poshest neighborhoods. This museum documents the architecture and urban planning that went into designing the neighborhood, while also offering a comprehensive look into George Merrick and how his dream of constructing a Spanish village in Florida came to life. The museum also showcases rotating exhibitions of local and Caribbean artists. 
Set in the old Coral Gables Police and Fire Station, visitors can also catch a glimpse of old jail cells, courtrooms, and an apparatus bay before exploring the museum's exhibits. On specific days every month, Coral Gables Museum also hosts unique programs that you should certainly take advantage of if you have the chance. For one, on the last Sunday of the month, this history museum hosts a guided waterway kayak tour, where you can learn all about the diverse wildlife and historic landmarks along the area's man-made waterways.
14. The Wolfsonian-FIU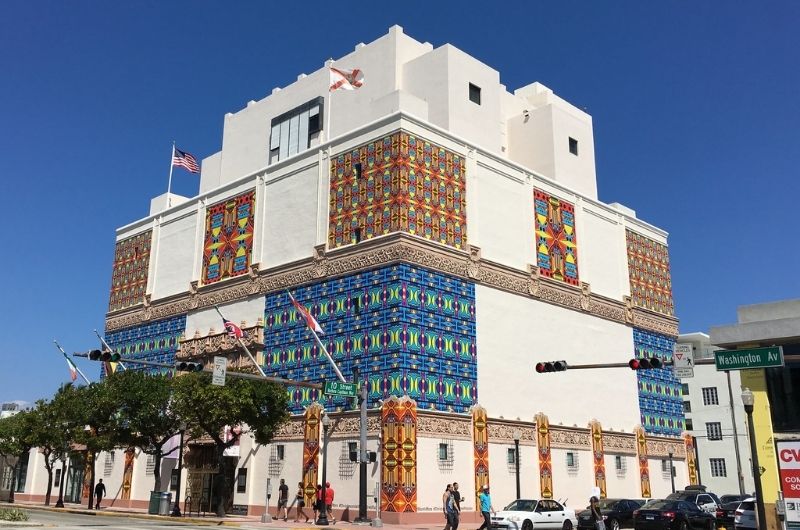 Neighborhood: South Beach
Museum Focus: Art and Design
Google Map: Link
Best For: History buffs interested in the period between the Industrial Revolution and the end of World War II 
Nestled in Miami's incredible Art Deco District, two blocks away from Ocean Drive, the Wolfsonian-FIU commemorates the importance of art and design throughout history. This Florida International University-affiliated museum documents historical events through elements of design in the Industrial Revolution era through World War II. The whopping 180,000 piece collection includes paintings, textiles, furniture, industrial design objects, rare books, and magazines. Look out for artifacts related to the world's fairs, New Deal decorative arts, and architectural design drafts. 
Before walking inside the museum doors, make sure to admire the museum exterior, an elaborate Art Deco building. An added bonus? This museum is always free, making it a great next stop after your tour of Ocean Drive.
15. HistoryMiami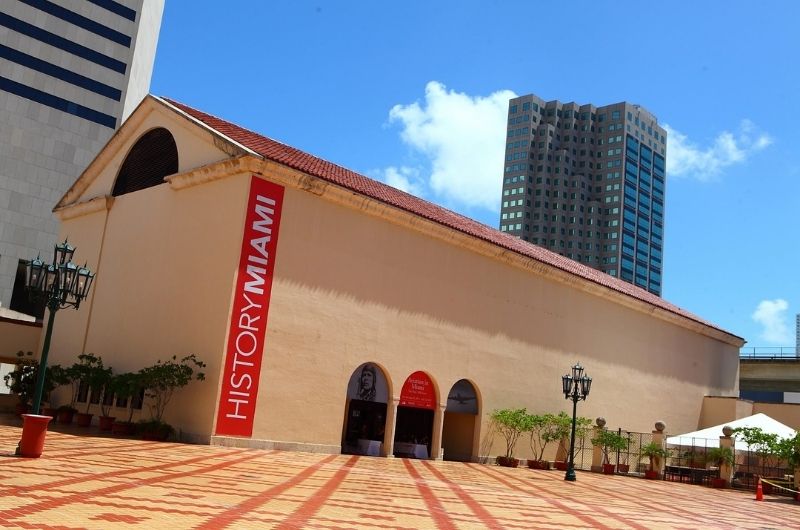 Neighborhood: Downtown Miami
Museum Focus: History of Miami
Google Map: Link
Best For: South Floridians, young or old, looking to learn about Miami's culturally diverse history
Established in 1940, HistoryMiami is the second oldest cultural museum in South Florida and the largest museum in the state. The museum paints a colorful and comprehensive picture of how the city transformed itself from swampland into a thriving urban center and major world metropolis in just over a century. HistoryMiami includes exhibitions on everything from transportation, sports, the legacy of Hurricane Andrew, and the time the Beatles performed sold-out shows in Miami Beach, meaning there's something for all types of interests. This Smithsonian Institution affiliate also appeals to people other than adults and history buffs — the fun and interactive exhibits are family-friendly, meaning that kids of all ages will have fun learning about different moments and milestones in South Florida history. 
Visitors can examine gold and silver from shipwrecks, rafts that carried refugees, and a 1920s trolley car. Guests will also learn about figures such as Henry Flagler and Julia Tuttle who were major players in helping make Miami what it is today.
Specialty Niche Museums
Aside from more traditional and run-of-the-mill history, science, and art museums, Miami boasts a slew of specialty niche museums, many of which can only be found in "The Magic City."
16. World Erotic Art Museum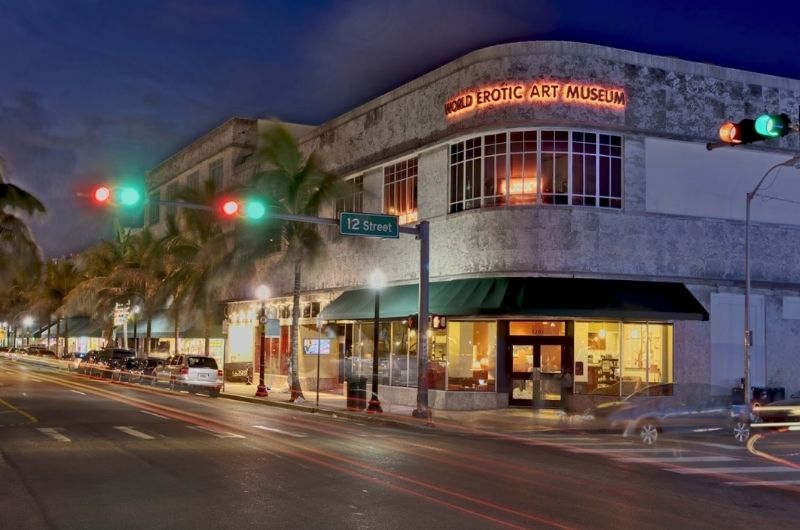 Neighborhood: South Beach
Museum Focus: History of Erotica
Google Map: Link
Best For: Those interested in learning more about the history of erotica and looking at erotic artifacts
Located in the heart of South Beach, the World Erotic Art Museum (WEAM) has been a thriving cultural hotspot ever since it opened its doors in 2005. At its core, WEAM commemorates the erotic expression in South Beach. But don't be fooled — this museum is anything but gimmicky. The extraordinarily diverse 4,000-piece collection includes sculptures, drawings, paintings, and photographs, some of which date back to 300 BCE. 
Amongst the sex toys and gigantic phalluses that are scattered throughout the interior, guests can also find masterpieces created by renowned artists such as Pablo Picasso and Salvador Dali. The museum also offers a wide range of programming from talks and round table discussions to nude sketching classes.
17. Museum of Illusions Miami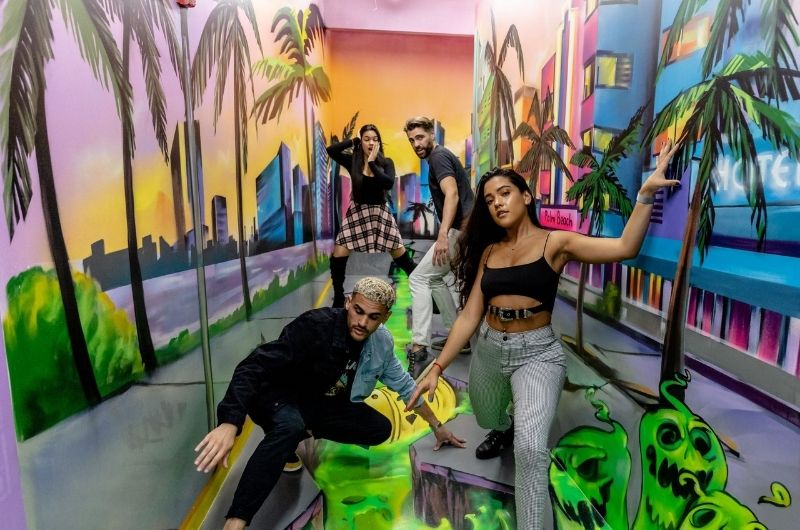 Neighborhood: City Center
Museum Focus: Optical illusions
Google Map: Link
Best For: People looking for a fun and interactive afternoon filled with optical illusions and plenty of unique photo opportunities
With locations in Los Angeles and San Francisco, this world-famous museum has now come to Miami! In a city home to the Wynwood Walls, the Museum of Illusions fits right into the unique art scene of Miami. Located on the iconic Lincoln Road, this museum is chock full of 3D murals, clever optical effects, and quirky, colorful photo backdrops with interactive elements that create mind-blowing optical illusions. 
Artists from around the world collaborated to create this museum, filling it with original art inspired by pop culture, cartoons, movies, politics, and local culture. Visitors of all ages will enjoy this one-of-a-kind experience that challenges perception and lets imagination soar. And rest assured, flash photography isn't allowed — it's encouraged! Not to mention, professional photographers are available at the museum to help provide tips and tricks on how to get the best flicks possible!
18. Original Selfie Museum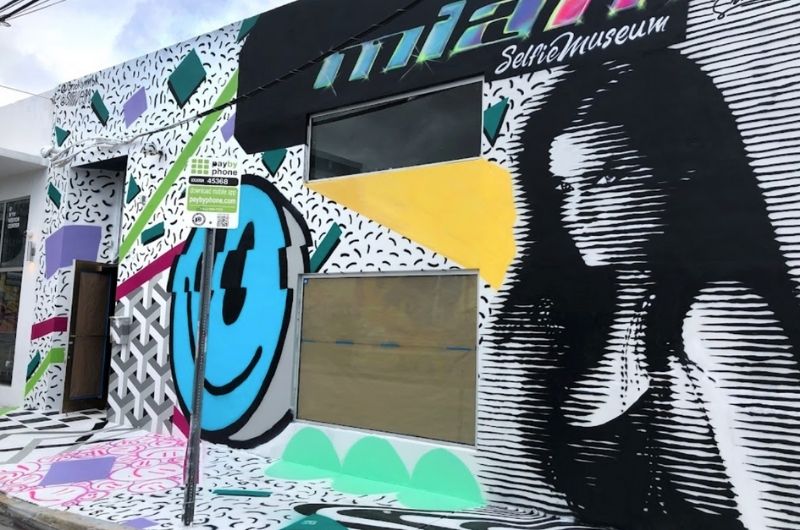 Neighborhood: Wynwood
Museum Focus: Selfies
Google Map: Link
Best For: Capturing the perfect Instagram photo against a brightly colored backdrop

From the Wynwood Walls to the Museum of Illusions to the Vizcaya Museum and Gardens, Miami's photo opportunities do not disappoint. But if you are truly looking to capture the photo of all photos, head over to the Original Selfie Museum. Known as the most Instagrammable place in the nation, this museum is equipped with brightly patterned Instagram Walls, photo booths, colorful rooms, and unique and original art installations, all thoughtfully catered towards capturing the perfect photo. If you are an Instagram fiend and can't get enough of this place — check out the Original Selfie Museum's other locations. This famous museum has locations all over the nation, in cities such as Denver, Austin, Seattle, and Atlanta.
Heritage Museums
The museums below are just as much cultural centers as they are museums. Here are our favorite heritage museums in Miami.
19. Haitian Heritage Museum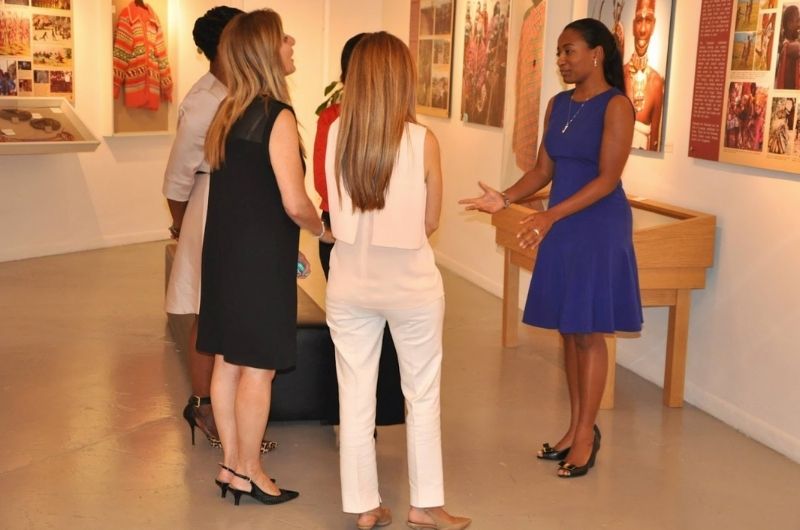 Neighborhood: Miami Design District
Museum Focus: Haitian culture
Google Map: Link
Best For: A comforting reminder for Haitian expats of their country's culture, a great place for tourists to learn more about this fascinating country

Just minutes away from Miami's Little Haiti neighborhood sits the Haitian Heritage Museum. This 60,000 square foot museum was originally opened to provide a cultural hub for Haitian expats and promote a sense of community for Haitians living in Miami. Packed with Haitian art, history, music, movies, and literature, this museum also provides tourists with a captivating glimpse into this Caribbean nation. Since it first opened its doors in 2004, in honor of Haiti's Bicentennial, the Haitian Heritage Museum has also hosted rotating exhibitions that focus on topical issues and milestones such as the #MeToo movement and annual features for Black history month.
20. Jewish Museum of Florida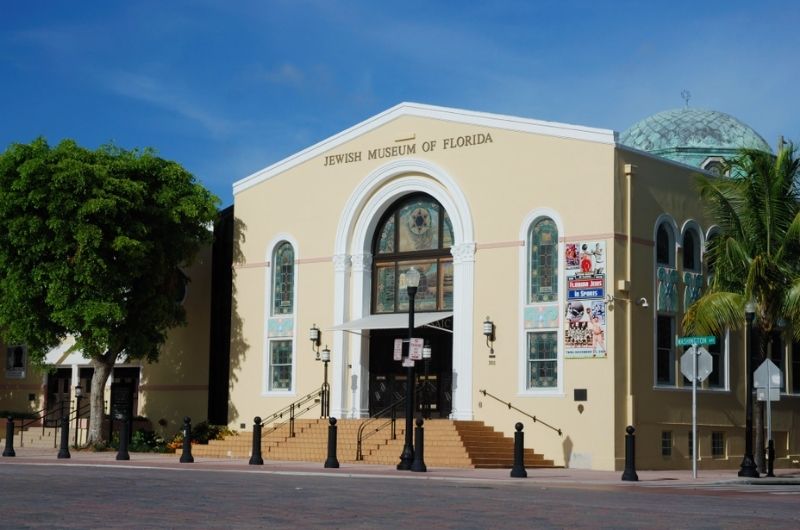 Neighborhood: South of Fifth
Museum Focus: Jewish History in Florida
Google Map: Link
Best For: Celebrating Jewish culture and learning about the unique Jewish history in Florida
Situated South of Fifth, the Jewish Museum of Florida has an ongoing mission of collecting, preserving, documenting, and interpreting the material evidence of Jewish life in Florida. Housed in two restored buildings that were previously synagogues, the tour of the museum begins before you even walk in the door. Before diving into the museum's fascinating exhibits, guests should certainly take in the art deco architectural details, the ornate copper dome, and the breathtaking stained-glass windows that make up the building. 
Sponsored by Florida International University, the museum's collection includes over 100,000 artifacts, objects, documents, religious iconography, and photos depicting Jewish people in the state since 1763. Donated personal items and photos of historical importance are constantly being added and incorporated into the museum's permanent collection. This unique museum has also established traveling and permanent exhibits, multi-cultural education, and outreach programs aiming to teach tolerance in a world of diversity.
21. American Museum of the Cuban Diaspora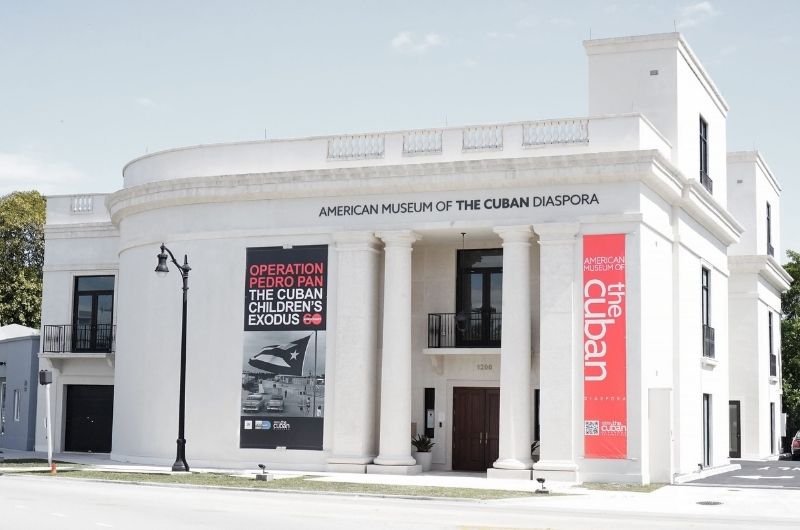 Neighborhood: Alice Wainwright Park
Museum Focus: A Space and Voice for the Cuban Diaspora
Google Map: Link
Best For: Learning more about the Cuban Diaspora through a series of rotating informational exhibits and art pieces
The American Museum of the Cuban Diaspora opened its doors for the first time in 2016, making it a relatively recent addition to Miami's museum landscape. Stationed just outside of Little Havana, this culturally-specific museum aims to honor and document the history, culture, and contributions of the Cuban Diaspora. 
Through art and expression, the museum attempts to understand the impact that Cuban Diaspora has had on our world today and give a space and a voice to these groups that have endured the journey for a better life. One of the permanent collections illustrates the story of Operation Pedro Pan, one of the most significant events in the story of Cuba and the largest exodus of unaccompanied minors in the Western Hemisphere.
Frequently Asked Questions
What are the top 3 must-visit museums in Miami?
Miami is home to a vibrant arts and culture scene, with numerous museums worth exploring. My top 3 picks are Pérez Art Museum Miami (PAMM), Vizcaya Museum and Gardens, and Frost Museum of Science. PAMM is a stunning contemporary art museum showcasing a diverse collection of international works. Vizcaya Museum and Gardens, a lavish Italian-inspired villa, offers a glimpse into Miami's history and features beautifully maintained gardens. The Frost Museum of Science is an interactive museum, perfect for all ages, with a planetarium and impressive aquarium.
Can you recommend the best museum for contemporary art in Miami?
For contemporary art, the Pérez Art Museum Miami (PAMM) is your best bet. Housed in a modern, architecturally striking building, PAMM features an impressive collection of contemporary and modern art from across the globe, with a focus on the Americas, the Caribbean, and Africa.
Are there any museums in Miami that are great for families with kids?
The Phillip and Patricia Frost Museum of Science is an excellent choice for families with children. This interactive museum offers engaging exhibits, live shows, and hands-on activities that encourage learning and exploration. Highlights include the three-level aquarium, a state-of-the-art planetarium, and various science-focused exhibits that cater to all ages.
Which museum in Miami offers a unique cultural experience?
The Wolfsonian-FIU, located in the heart of Miami Beach's Art Deco District, offers a unique cultural experience by showcasing an intriguing collection of decorative and industrial design objects from the late 19th to mid-20th centuries. This museum explores the impact of design on modern society and offers an engaging look at the cultural, political, and technological changes during this period.
Where can I learn about Miami's history and early settlement?
If you're eager to explore the historical background and origins of Miami, I suggest heading to the HistoryMiami Museum situated in the heart of downtown. This captivating museum presents engaging exhibits that trace the city's evolution, spanning from its indigenous beginnings to modern times. Be sure to experience the immersive exhibit centered around the Miami Circle, a 2,000-year-old archaeological treasure.
Can you suggest a museum in Miami that focuses on local and regional artists?
Certainly! If you're looking for a Miami-based museum that highlights local and regional talents, the Museum of Contemporary Art (MOCA) in North Miami is an excellent option. This institution is committed to presenting contemporary art to a broad range of visitors and hosts an array of exhibits that display the works of both up-and-coming and renowned artists hailing from South Florida and other areas.