8 Best Breweries in Fort Lauderdale in 2023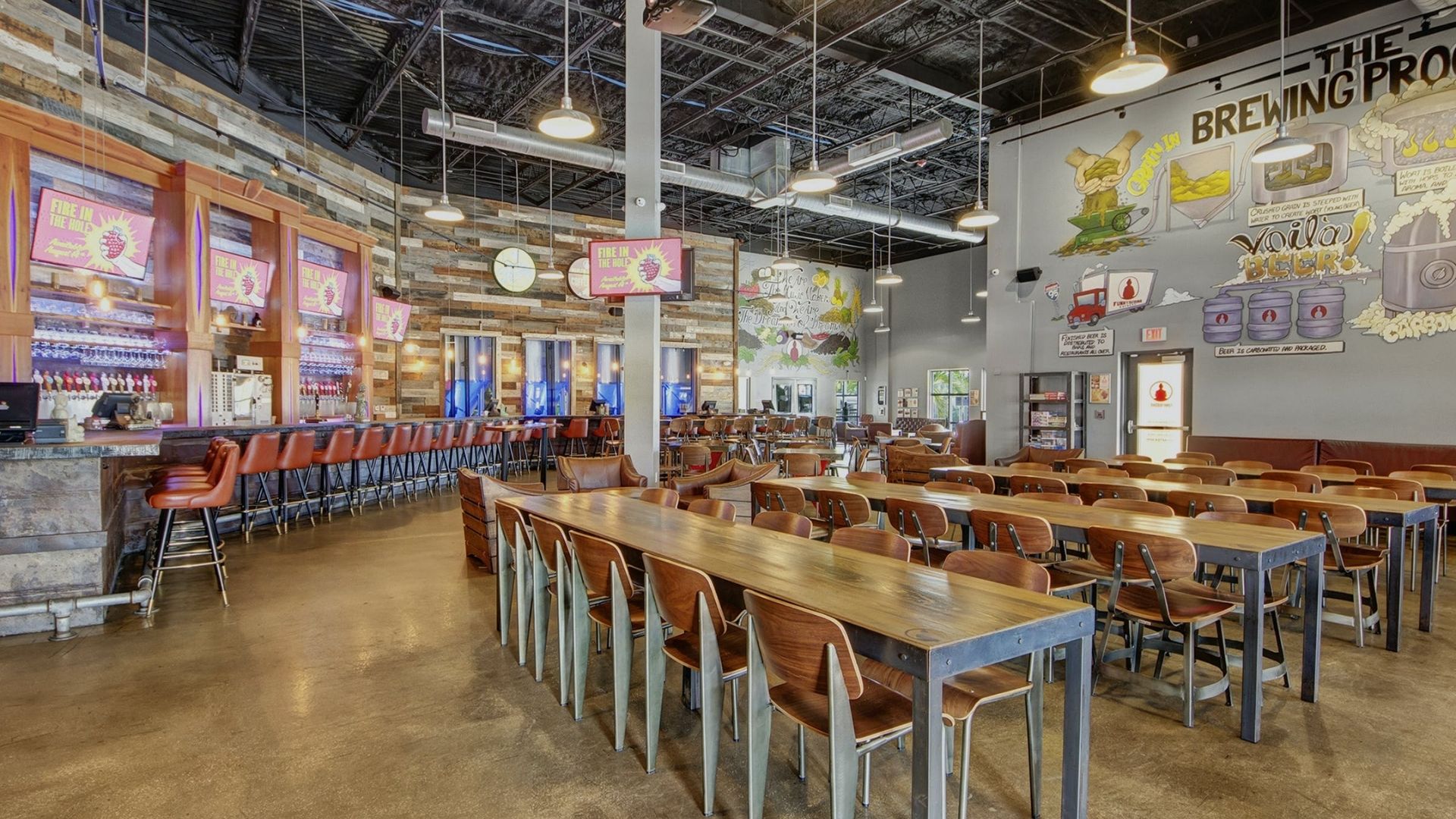 Nothing goes better with a warm, breezy day in South Florida than a craft beer. Luckily, you won't have to stray far in Fort Lauderdale to find that cold one you've been hankering for. This coastal city has numerous breweries and bars with countless taps, flavors, and pub foods to explore. Here are some of our favorite spots to sit back, relax, and enjoy a frosty brew.
1. Funky Buddha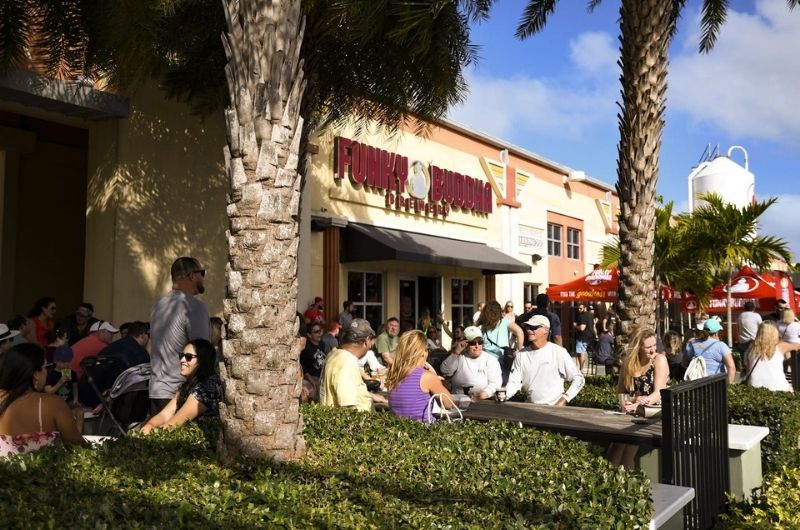 Neighborhood: Oakland Park
Address: 1201 NE 38th St, Oakland Park, FL 33334
Highlights on Tap: Chant Repeatable IPA, Pineapple Beach, Tripel Lindy, Maple Bacon Coffee Porter
Description:
Known as the brewery that started it all, Funky Buddha is hailed as the spot that launched the craft brewery scene in Fort Lauderdale. Located in Oakland Park, this state-of-the-art brewery has been keeping things funky since 2010 with its vibrant atmosphere, wide selection of local brews from across Florida, and limited-release craft beers. Funky Buddha is also known for its out-the-box flavors such as peanut butter and jelly, French toast, and sweet potato casserole-inspired beers. 
With a 100,000 square foot production facility, Funky Buddha is one of the largest breweries in Fort Lauderdale and offers its customers a large space to eat, play games, or host a party. Other highlights of this Instagram-worthy spot include its spacious back patio, which has games such as Giant Jenga and corn hole, and its locally sourced menu, which includes a suggested brew pairing for every food item. As one of the original Florida breweries, Funky Buddha is a must-see for all craft beer lovers.
2. Gulf Stream Beer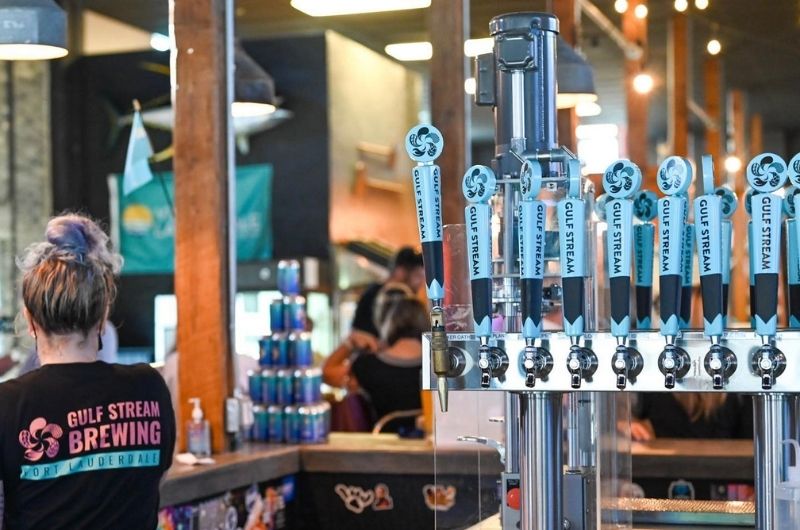 Neighborhood: Middle River Terrace
Address: 1105 NE 13th St, Fort Lauderdale, FL 33304 
Highlights on Tap: Everyone Under the Sun hefeweizen, Transplant, Graphic
Description:
Located just outside Middle River Terrace, Gulf Stream Beer has been garnering buzz since it opened its doors in 2018. Home to some of the most unique beers in Fort Lauderdale, Gulf Stream Beer has a mission to push boundaries with the art and science of brewing as their focus. Head over to their award-winning taproom for the chance to try 20 of their freshly brewed craft beers, which includes a variety of modern and traditional brews. 
Gulf Stream Beer boasts a laidback and open-air environment. The brewery also allows customers to catch a glimpse of the behind-the-scenes 10 barrel brewing system. While customers sip on their funky beers, the brewery also has foosball, corn hole, and a wide selection of board games available. To pair with your beer, don't miss the chance to order a mouthwateringly delicious pizza from Pizzeria Magaddino's in-house pop pizzeria.
3. American Icon Brewery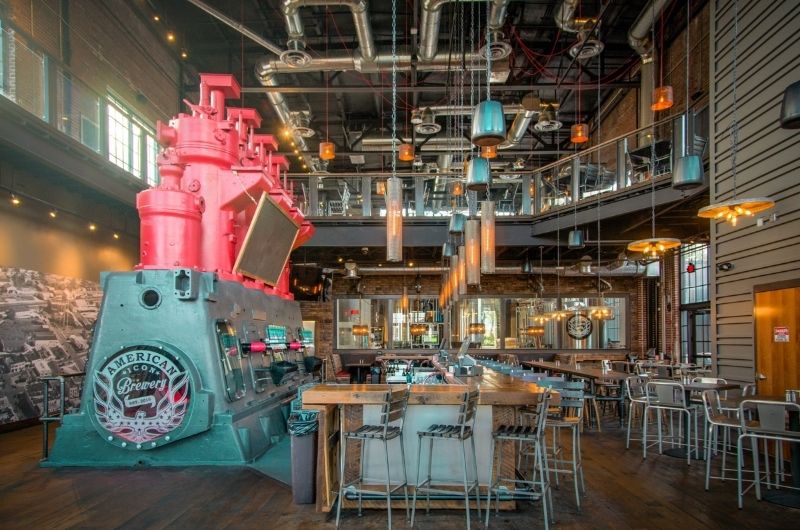 Neighborhood: Flagler Village
Address: 911 NE 4th Ave, Fort Lauderdale, FL 33304
Highlights on Tap: Florida Heat (a seasonal favorite)
Description:
If you are exploring the hip area of Flagler Village, make sure to stop by American Icon Brewery during your visit. At American Icon, beer takes center stage. The beer master, Jesse Robles, is classically trained and studied in Chicago and Munich, Germany, where he earned an international diploma in brewing technology. To pair with your beer, American Icon also has a tasty gastropub menu, which includes snacks, sandwiches, specialty burgers, salads, and wood-fired pizza. Previous customers have also raved about the personable staff and the outstanding customer service. 
Guests can spend hours on the indoor and outdoor patio or grab an AIB growler for the road. American Icon also certainly makes happy hour worth your while. Every Monday through Friday, customers can enjoy all beer, wine, and spirits at 50% off.
4. Invasive Species Brewing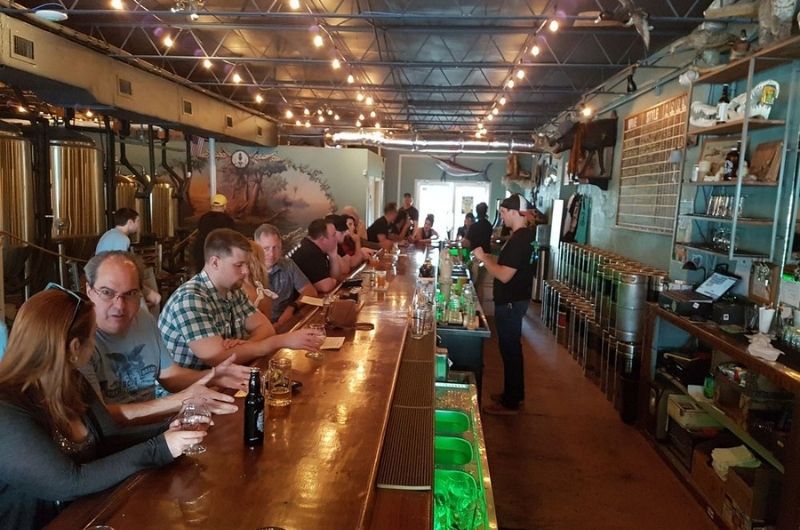 Neighborhood: Flagler Village
Address: 726 NE 2nd Ave, Fort Lauderdale, FL 33304
Highlights on Tap: Plum Tuckered, Phrenology (The menu changes daily — but you can't go wrong with an IPA or a trendy sour)
Description:
Invasive Species Brewing promises "a vibe as original as the beers," and it certainly meets those expectations. With its quirky yet rustic feel, Invasive Species Brewing exudes Old Florida charm. Boasting floor-to-ceiling taxidermy displays, at first glance, Invasive Species is a museum of natural history, urban warehouse, and brewery rolled into one. The tap list trends toward modern beer styles, and while the seasonal menu is constantly rotating, you can't go wrong with any of their juicy IPAs and tart sour ales. 
While their dark taproom is on the small side, Invasive Brewing has plenty of indoor and outdoor seating options. If you are hankering for a bite to eat, take advantage of the never-ending flow of food trucks outside.
5. Flagler Brew Pub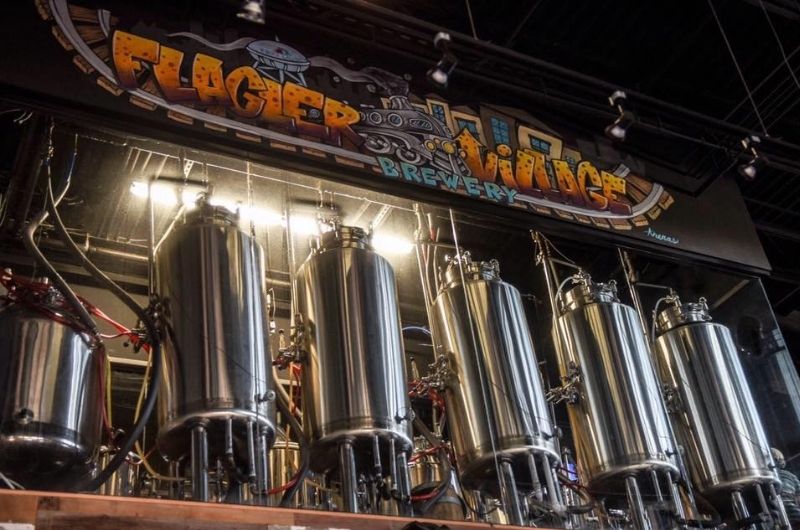 Neighborhood: Victoria Park
Address: 551 N Federal Hwy #600, Fort Lauderdale, FL 33308
Highlights on Tap: Dankness Monster IPA, Hopshake, Ft. Lagerale, Flagler Red Ale
Description:
Situated on the upper level of the multi-story pub, The Brass Tap, Flagler Brew Pub is dedicated to brewing small batches of unusual beers. Founded in 2015, this craft beer brewery uses a two-barrel brewing system to concoct unique beers using flavorful ingredients from around the globe, along with innovative treatments of white oak, cedar, sours, and barrel aging. 
If you are looking for a time to pop by and sample some of the finest beers in South Florida, you can't go wrong with Flagler Beer Pub's daily happy hour. While this brewery has a variety of experimental brews and flagship beers on tap, their famed Stouts and Sours are a must-try. Hungry? Flagler Brew Pub offers a variety of light bites on their menu, perfect for sharing with friends and family.
6. Khoffner Brewery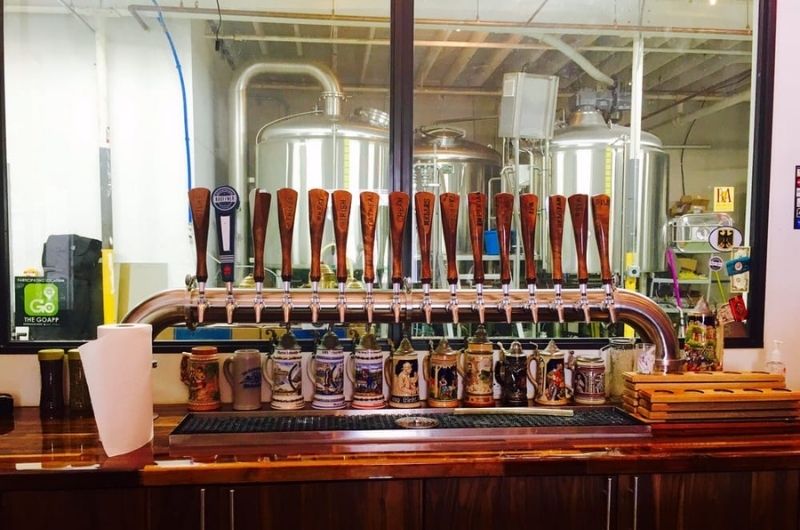 Neighborhood: Flagler Village
Address: 115 NW 6th St, Fort Lauderdale, FL 33311
Highlights on Tap: Riot Blood, Muscles from Brussels, Cream Head
Description:
On the hunt for one of the best pilsners in town? You'll find it at Khoffner Brewery. Located in a warehouse in Flagler village, this German brewery boasts traditional brews in a contemporary setting. The founder is a third-generation German brewer who creates beers using 100-year-old recipes. On the beer menu, customers will find approximately 40 varieties including classic pilsners, lagers, and stouts, along with a few seasonal surprises such as Rauch and classic Oktoberfest. 
While this brewery may be small, it packs a big punch with a big attitude. While customers sip on their beers, they can enjoy live music and food offerings from a variety of vendors. To top that off, Khoffner Brewery keeps things exciting by offering a variety of specials and activities. A fan-favorite? On Sunday's customers get free brats with their beers. 
7. Orchestrated Minds Brewing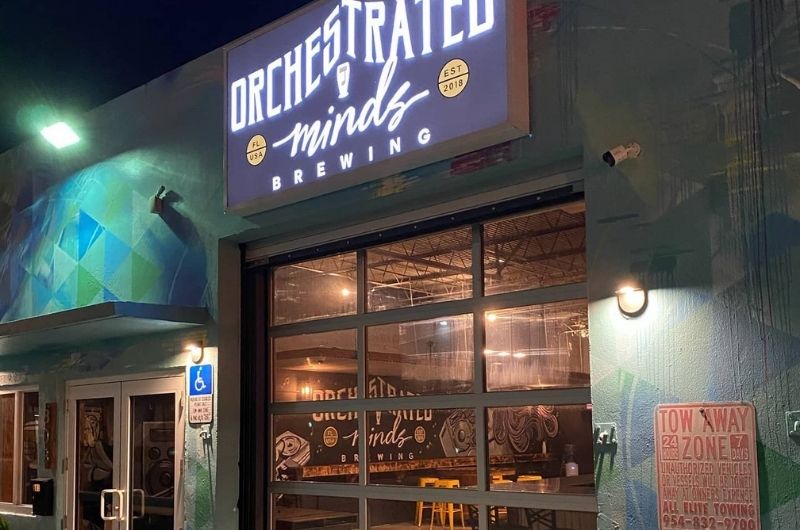 Neighborhood: City View
Address: 803 NW 1st St, Fort Lauderdale, FL 33311 
Highlights on Tap: Late Night Showers, Lite On My Feet
Description:

For all you New England IPA lovers, a trip to Orchestrated Minds is a must on your trip to South Florida. Relatively new to the craft beer scene in Fort Lauderdale, this nano-brewery was cofounded by Davy Martin, a former homebrewer, who brings his passion and knowledge for beer making to the table daily at this intimate brewery. While the focus at Orchestrated Minds is on Imperial Stouts, New England IPAs, and Sours of all sorts, the diverse menu also includes an assortment of beer types including Blonde Ales, Pilsners, and Lagers. Don't get too attached to the tap list – Martin likes to keep things interesting by constantly tweaking his regular beers according to the season.
8. Holy Mackerel Beers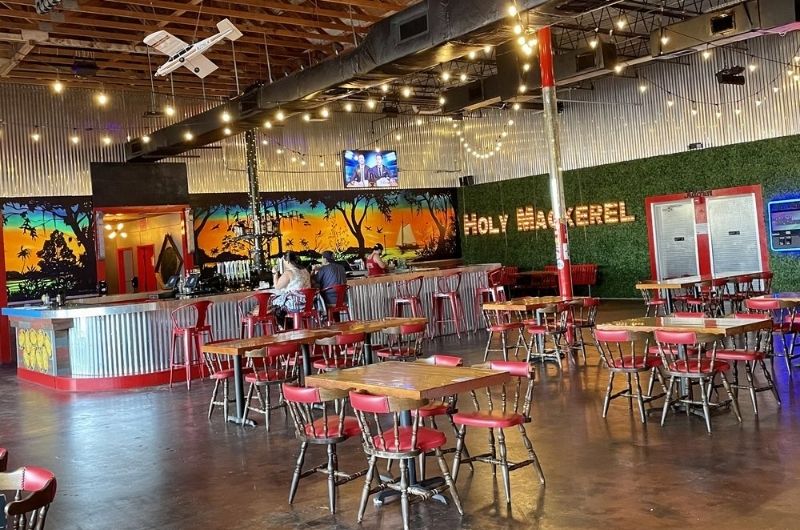 Neighborhood: Wilton Manors
Address: 1414 NE 26th St, Fort Lauderdale, FL 33305
Highlights on Tap: Special Golden Ale, Panic Attack, Cabin Fever Hefeweizen
Description:
Tucked in the heart of Wilton Manors, Holy Mackerel Small Batch Beers is not your basic brewery. Founded by an award winner brewer of Samuel Adam's Brewing Contest, Holy Mackerel is known for its big, bold, and flavorful brews. 
If you are looking for basic, run-of-the-mill beers, this isn't the brewery for you. Holy Mackerel has a radical selection of specialty beers that rotate weekly, and each brew is just as creative and imaginative as the last. Customers can expect to find a diverse list of malty, hoppy, light, dark, and fruity options available. To pair with your brew, this Wilton Manors staple has a full lunch and dinner menu, as well as a weekend brunch menu that heavily features Southern-style fare.