11 Best Brunch Places in Fort Lauderdale in 2023, According to Locals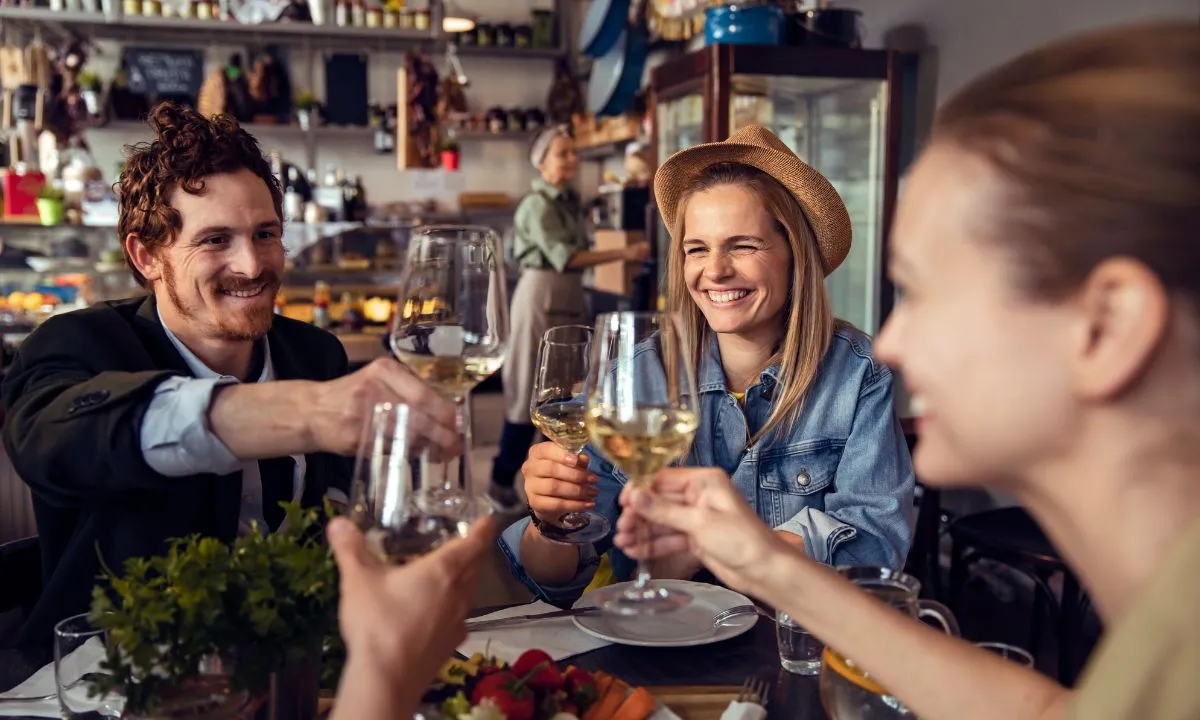 If you're craving breakfast staples like waffles or unique foods like lobster omelets, you'll love the mouthwatering brunch places in Fort Lauderdale. Venice of America boasts restaurants that provide fare for foodies seeking a delicious breakfast, lunch – or both. Whether your vibe is kicked-back and casual or chic and high-end, enjoy a cool Bloody Mary or pop a bottle of bubbly in restaurants that definitely know how to start your day!
Whether you're a Fort Lauderdale native or a vacation visitor wondering where to eat, Venice of America offers some of the best brunches around. Each has its own special charm, with food and atmosphere that offer something for everyone. Enjoy oceanfront views, a laid-back ambiance, or retro décor while you nosh on goodies including shrimp and grits, breakfast burritos, or traditional eggs Benedict. Some of the brunch places in Fort Lauderdale also have limitless buffets where you can indulge in decadent gluttony. Round off your meal with a mimosa, daiquiri, or hangover-slayer Bloody Mary. Find your favorite eatery by checking out our list of the best brunch places in Fort Lauderdale.
1. Wild Thyme Oceanside Eatery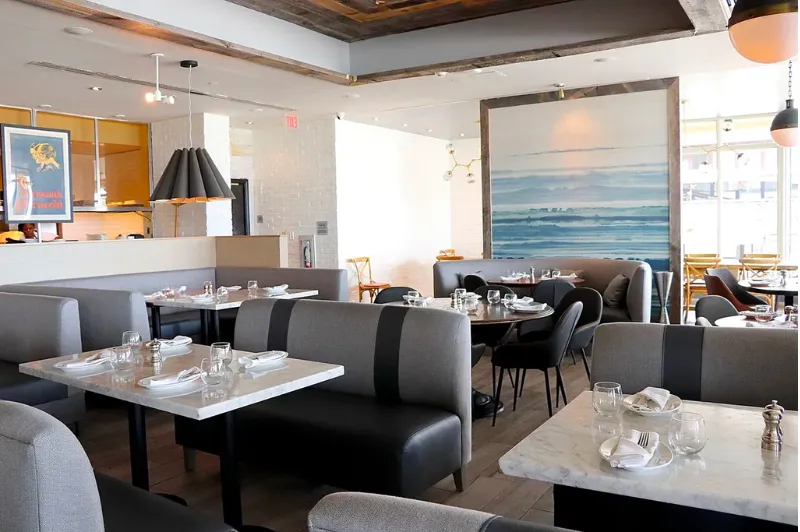 Address: 601 N Fort Lauderdale Beach Blvd, Fort Lauderdale, FL 33304
Located inside the upscale Atlantic Hotel and Spa and one of the best fancy restaurants in Fort Lauderdale, Wild Thyme Oceanside Eatery dazzles with gorgeous, beachfront views and creative cuisine. Their robust weekend brunch menu includes mouthwatering delicacies such as eggs Benedict, banana foster French toast, South of the Border Bowl, and avocado smash toast. Looking for a breakfast sandwich? Indulge in their blackened mahi sandwich or Philly cheesesteak. Steven Dapuzzo, culinary expert for the company that conceptualized Wild Thyme, says that the restaurant is a marriage of casual and fine dining. He explains that Thyme can also tweak portions for each customer's preferences. "There are small plates, large plates, and shareables," he says. "You can have a meal a couple of different ways with that."
2. The Floridian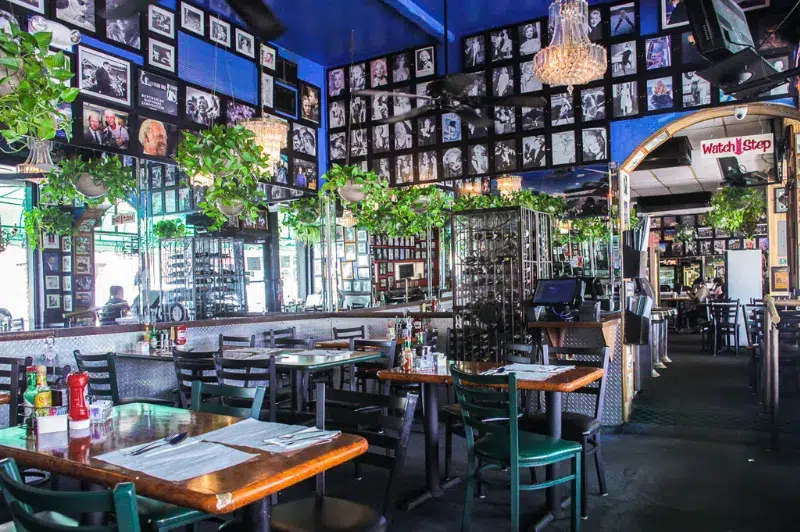 Address: 1410 E Las Olas Blvd, Fort Lauderdale, FL 33301
Calling themselves the "legendary downtown Ft. Lauderdale diner," The Floridian won the Best Breakfast Award in the Sun Sentinel's 2014 Best of Fort Lauderdale Awards. It also received the Sentinel's 2014 Best Late Night Restaurant and Best Hangover Spot – their build-your-own Bloody Mary may be your salvation after last night's carousing. Busy and bustling with suit-and-tie guys mingling with tourists in flip-flops, the Floridian's popular weekend brunches always draw a large crowd. Bring your appetite and an empty stomach, because you'll want to devour their enormous three-egg omelets, eggs Benedict, and Southern biscuits and buttermilk pancakes. Or try their "Floridian Fat Cat Breakfast," a feast of home fries, grits, toast, steak, eggs, and a bottle of Dom Perignon for two. Celebrity photos covering the walls are a fun and conversation-starting touch.
3. Blue Moon Fish Co.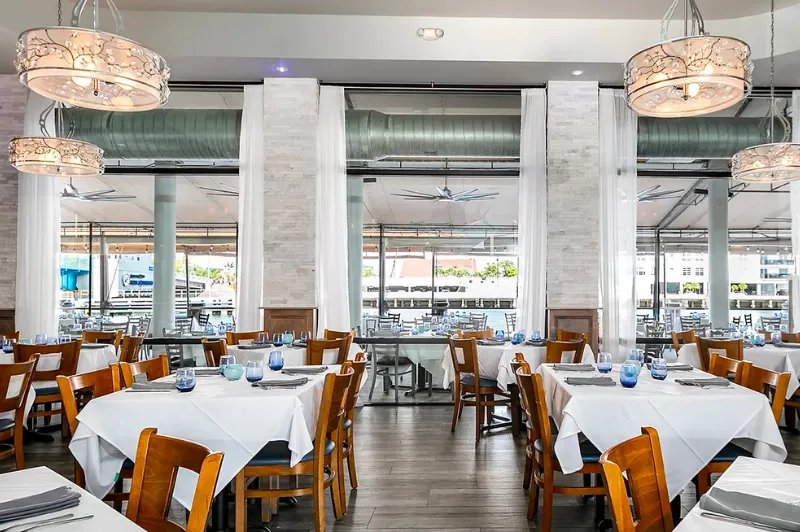 Address: 4405 W Tradewinds Ave, Lauderdale-By-The-Sea, FL 33308
With outdoor seating and gorgeous views of the Intracoastal Waterway, the upscale Blue Moon Fish Co. is not just a brunch spot but an experience. At about $80 per person, their Saturday and Sunday brunch is a seafood lover's delight, offering crab cakes, scallops, seafood gumbo, and a scrumptious raw bar. It's not only delicious but also beautifully presented. You can stroll in or dock and dine for a feast served by award-winning chef-owners Baron Skorish and Bryce Statham. The prestigious Zagat and OpenTable have named this picturesque restaurant Best Waterfront Dining. It doesn't hurt that they serve seven – yes, seven – types of Bloody Marys to quench your thirst. Located at 4405 W Tradewinds Ave.
4. Rosie's Bar and Grill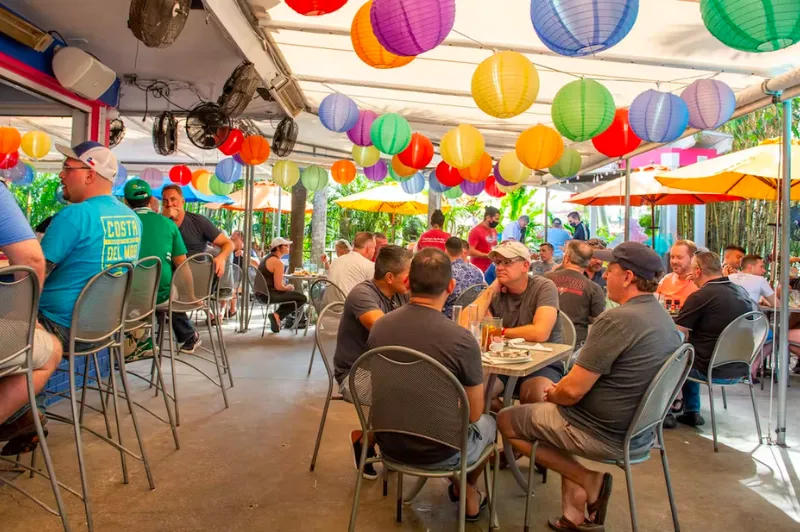 Address: 2449 Wilton Dr, Wilton Manors, FL 33305
With the slogan "Where the Locals Go for Vacation," Rosie's Bar and Grill is a tropical oasis for a great staycation. The restaurant's spacious Key West-style covered patio is festooned with multicolored globe lamps and surrounded by lush tropical plants and cheery umbrella tables. It's one of the most festive brunch places in Fort Lauderdale, and the portions are large. Sunday Funday Brunch favorites include Goldie Lox (smoked salmon), the Big Yellow CAB omelet (crab, avocado, and brie), and gasp-worthy S'mores pancakes (a wickedly decadent concoction of milk chocolate, chocolate shavings, graham cracker, and marshmallows). Local regular Dave Coon said about the kaleidoscopic Bar and Grill: "If Willy Wonka had a sense of humor and owned a restaurant, I'm sure this is what it would look like!"
5. Milk Money Bar and Kitchen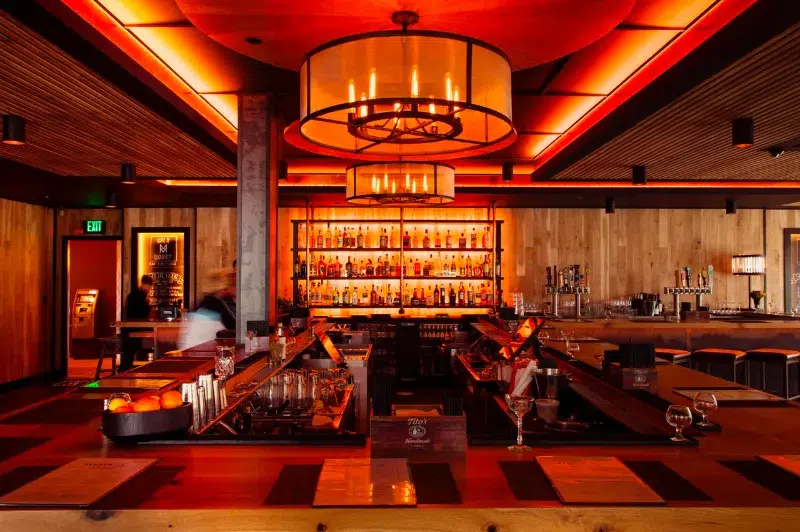 Address: 815 NE 13th St, Fort Lauderdale, FL 33304
With names like the Monstrosity Burger (a Mt. Everest of bacon, pepper jack cheese, house-braised brisket, bacon-lime slaw, and a sunny-side-up egg) and the Impossible Burger (a vegan burger patty, pesto, lettuce, tomato, and onion on a brioche bun), Milk Money Bar and Kitchen's brunch menu is quite distinctive. Opening at 7 a.m. for early risers waking up with a rumbling stomach, the laid-back, trendy Milk Money is also a fun place to shamelessly indulge in decadent pleasures including Brownie a la Mode, Crumbles and Cream (vanilla cake topped with vanilla ice cream, berry compote, and whipped cream), or the Vegan Volcano (vanilla and chocolate cake topped with berry compote and chocolate panache). Be sure to make a reservation beforehand – understandably, brunch at Milk Money is super popular.
6. The Foxy Brown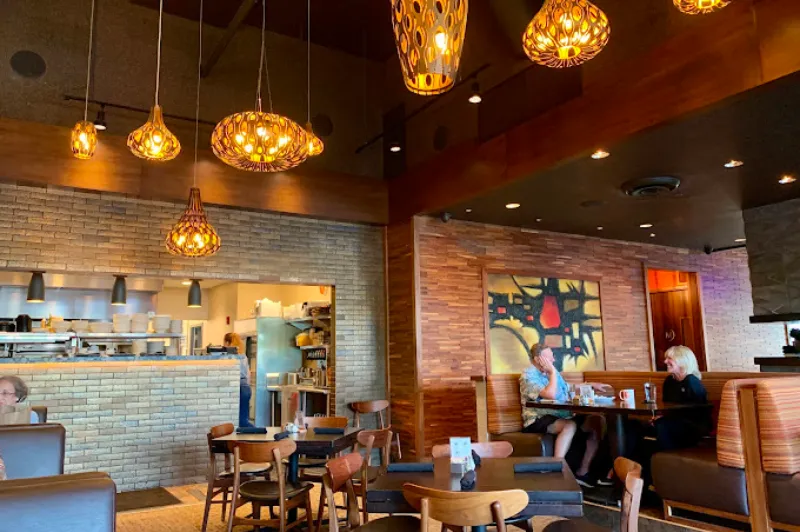 Address: 476 N Federal Hwy, Fort Lauderdale, FL 33301
Despite abundant theories about Foxy Brown's name, the inspiration is actually quite simple: it was named after owner Elliot Wolf's friend's dog. Saying they were inspired by a patty melt and a milkshake, Foxy serves comfort food with an elevated flair. The substantial brunch menu is laden with crowd-pleasers, including raspberry and white chocolate pancakes, crab cake benedict, and shrimp and grits. Influenced by classic brunch thirst quenchers, Foxy offers their unique versions of mimosas, Bloody Marys and sangrias. True to its canine connection, the restaurant has a spacious, dog-friendly, covered patio for you and your wet-nosed companion. Located at 476 N. Federal Hwy.
7. Riverside Market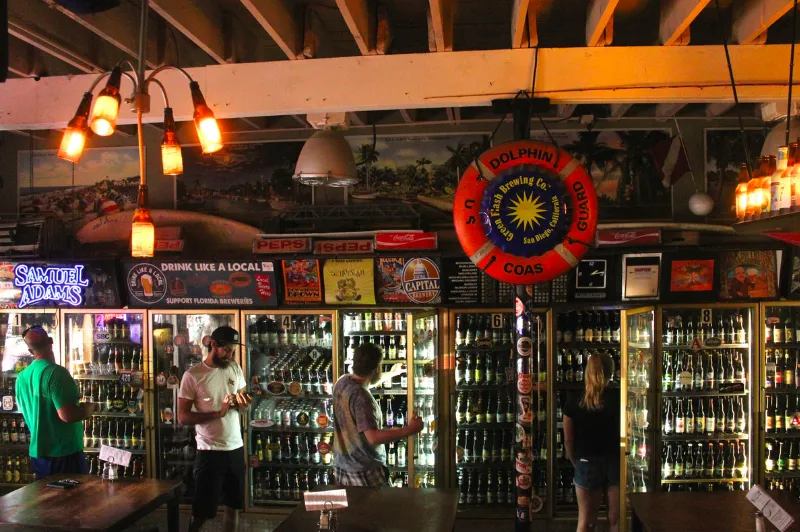 Address: 608 SW 12th Ave, Fort Lauderdale, FL 33312
If you enjoy beer with your brunch, the Riverside Market has a staggering 550 craft beers to choose from, all displayed in self-serve coolers. The market is family owned and operated the Market serves yummy, oversized omelets, including the cheese-packed Ed Hardy Omelet and the health-conscious spinach, mushroom, and broccoli Urban Garden Omelet. For only $8, you can even build your own. If omelets aren't your thing, you can opt for their delicious breakfast sandwich. The Riverside Market has been featured on A&E's Brew Dogs, the Today Show, and Beer Advocate. It has also been named one of Thrillist's "Top 33 Beer Bars in the Nation." Dog-friendly outdoor seating is available, or you can heed your inner couch potato and sink into one of the cushy indoor sofas and chairs.
8. Java and Jam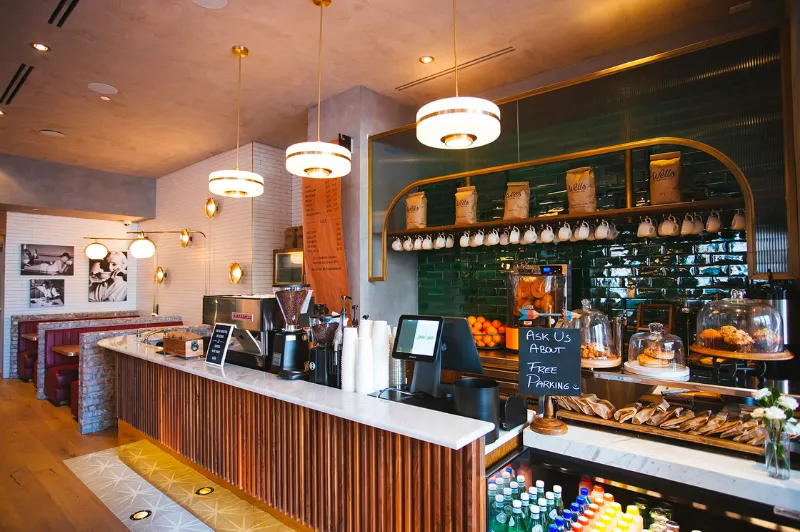 Address: 301 E Las Olas Blvd, Fort Lauderdale, FL 33301
For those who can't get enough of a good thing, Java and Jam's brunch is served from 7:30a until closing at 3pm The restaurant has a head-spinning array of brunch goodies, including classic eggs, a build-your-own omelet, smoked salmon toast, and a chicken biscuit sandwich. Java and Jam also have plenty of vegetarian options if that's your preference. The restaurant boasts a variety of specialty teas and coffees, including java with a shot of CBD. Along with traditional mimosas and Bloody Marys, Java and Jam offers creative concoctions, including the Honey Buzz (Captain Morgan, rumchata, honey, cold brew coffee, cinnamon) and the Granny Smith (Crown Royale apple, rumchata, cinnamon, cream, caramel). 
9. First Watch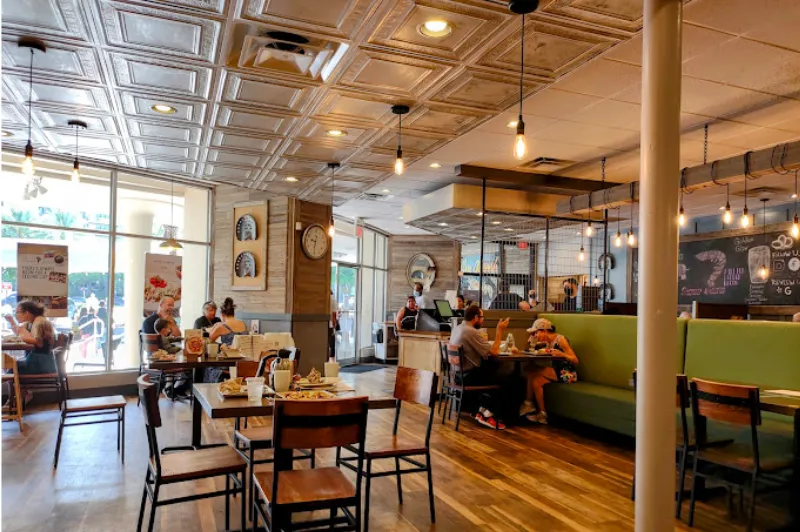 Address: 4715 N Ocean Dr, Sea Ranch Lakes, FL 33308
When you arrive at the quick-serve restaurant, First Watch, you'll be greeted with an entire pot of coffee. No wonder this cozy café is such a popular breakfast destination! With a nautical name that pays tribute to the early-rising, first-shift workers, First Watch is open from 7am to 2:30pm, Monday through Friday. Known for offering fresh, made-to-order dishes, some of First Watch's popular breakfast items include the Elevated Egg Sandwich, Floridian French Toast, and the Sunrise Granola Bowl. In 2015, First Watch received well-deserved awards for brunch places in Fort Lauderdale, including "Top Consumer Pick" by Nation's Restaurant News and "Top Family Dining Restaurant" by Consumer Reports.
10. I Heart Mac and Cheese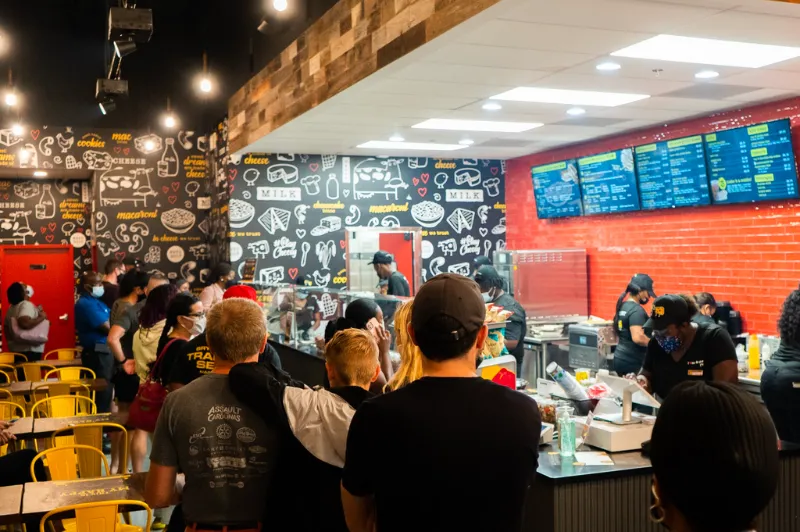 Address: 6317 N Andrews Ave, Fort Lauderdale, FL 33309
This may be the only time that we can compliment a restaurant for being cheesy! I Heart Mac and Cheese uniquely serves the beloved comfort food in a variety of clever and yummy mac and cheese dishes. Cozy up to the gooey goodness of classic mac and cheese, chicken parmesan mac and cheese, or the more adventurous lobster and white truffle mac and cheese. You can even build your own personalized mac and cheese for a dish that's uniquely yours. I Heart also offers dishes that are vegan and gluten-free. For additional decadence, you can top your cheese concoction with free cheese puffs, goldfish, or Flamin' Hot Cheetos. Award-winning chef/owner Michael Blum aspires to be the "Colonel Sanders of Mac and Cheese." It looks like he's succeeded! 
11. YOLO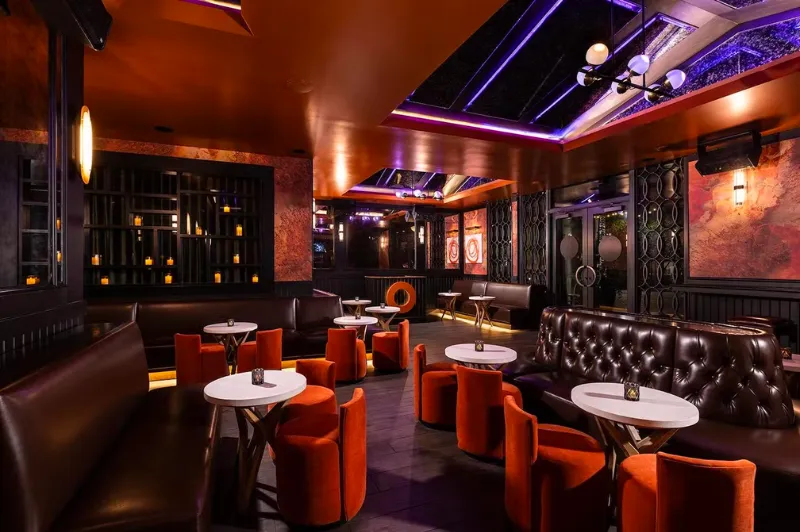 Address: 333 E Las Olas Blvd, Fort Lauderdale, FL 33301
Who needs a fire pit when you can have a burning tree? The Burning Tree at YOLO (You Only Live Once) is a bare-branched, 15-foot tall, flame-tipped sculpture that reflects the uniqueness and creativity of the restaurant. Described by co-owner and CEO, Tim Petrillo, as "comfortably slick," YOLO has a deceptively stripped down brunch menu. Tickle your taste buds with their bottomless drinks, including Moet champagne, Grey Goose Bloody Marys or sparkling mimosas. Sample their crowd pleasers such as simply grilled market fish, rose and berry parfait, or the trusty Hangover Burger (Mahon cheese, jalapeño bacon, lettuce, tomato, charred onions, pickles, egg, burger sauce). YOLO does have a dress code, so be sure to ditch the flip-flops and baseball cap before you head over.
Final Thoughts
When it comes to brunches in Fort Lauderdale, there's no shortage of restaurants to please your palate. Whether you're looking for a waterfront rendezvous, elegant ambiance or a boisterous board-shorts-and-tank-tops eatery, Venice of America has got you covered. Explore the restaurants we've reviewed, and you'll agree they are some of the best brunch places in Fort Lauderdale.
Frequently Asked Questions
What types of cuisine can I expect to find at brunch places in Fort Lauderdale?
Fort Lauderdale offers a diverse array of cuisines to satisfy any brunch cravings. You can find classic American breakfast fare like pancakes, omelets, and eggs benedict, as well as unique fusion dishes inspired by Latin, Caribbean, and Mediterranean flavors. Seafood lovers can savor fresh catches from the Atlantic, while those with a sweet tooth can indulge in creative pastries and desserts. Many restaurants also incorporate local ingredients, ensuring a delightful and authentic dining experience.
Are there any waterfront brunch spots in Fort Lauderdale?
Absolutely! Fort Lauderdale is known for its picturesque waterfront locations, and many brunch spots take full advantage of the stunning views. You can find several eateries with outdoor seating and gorgeous views of the city's waterways, marinas, and beaches. These venues offer a relaxed atmosphere, perfect for a leisurely brunch while enjoying the beautiful surroundings. Make sure to check weather conditions and arrive early to secure a prime spot with a view.
Can I find bottomless brunch options in Fort Lauderdale?
Absolutely! Numerous Fort Lauderdale brunch locations provide unlimited beverage choices, like mimosas, Bloody Marys, or Bellinis, to elevate your mealtime delight. These bottomless drink deals generally extend for a set time frame, often ranging from 2 to 3 hours, and come with an extra charge. Keep in mind that beverage offerings might differ among eateries and depend on the day, so it's smart to visit the restaurant's online site or give them a call to gather specifics.
What are some Fort Lauderdale brunch spots that cater to dietary restrictions?
Fort Lauderdale is a diverse and accommodating city, and many brunch venues offer menu options for various dietary needs. Whether you're vegetarian, vegan, gluten-free, or have other dietary restrictions, you'll likely find suitable choices at several establishments. It's a good idea to check the restaurant's website for specific menu offerings or call ahead to inquire about modifications and accommodations for your dietary preferences.
How early should I arrive to secure a table at popular brunch spots in Fort Lauderdale?
The tradition of weekend brunch enjoys widespread popularity in Fort Lauderdale, with the most in-demand locations often reaching capacity rapidly. To bypass lengthy queues, think about showing up earlier, say between 10-11 am, or a bit later, like 1-2 pm after the peak crowd has dwindled. If a dining establishment offers table reservations, it's a wise idea to reserve your spot beforehand. Bear in mind that sought-after spots near the water or those featuring unique deals might experience longer waiting periods, so make sure to strategize accordingly.