15 Best Things to Do in Fort Lauderdale for Couples in 2023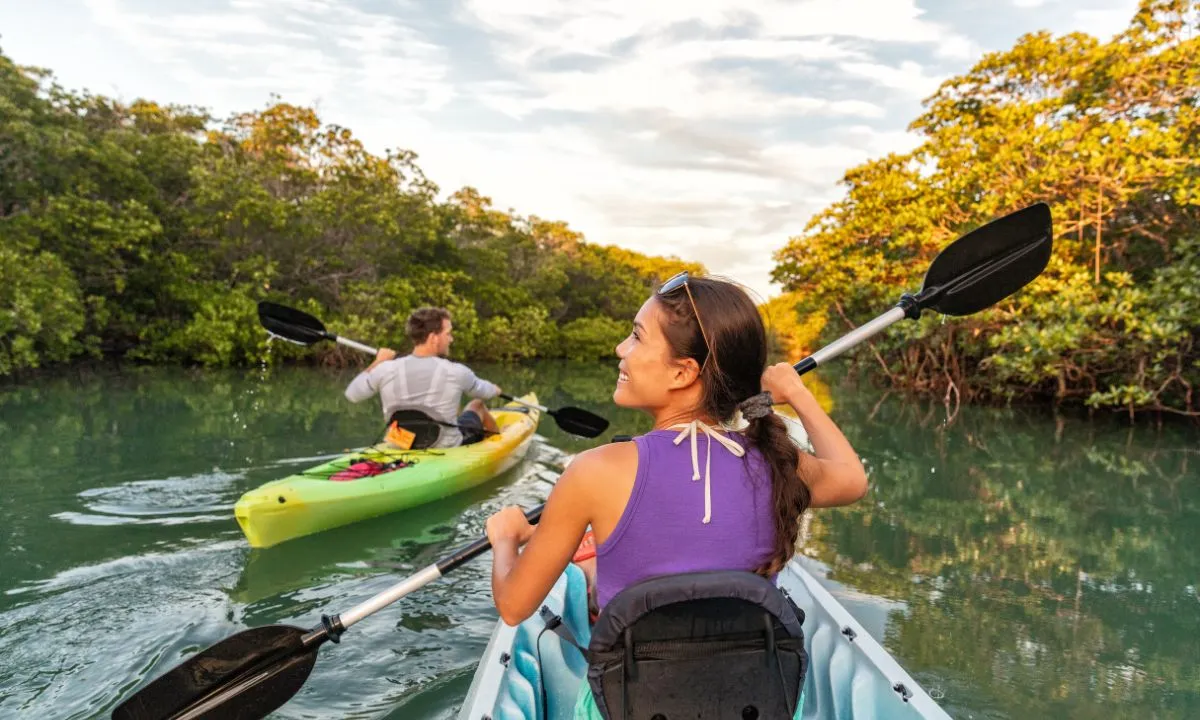 When it comes to things to do in Fort Lauderdale for couples, you can't beat the romantic experiences in South Florida. From hand-in-hand walks on powder-soft beaches to daring alligator farm adventures and world-class shopping, Fort Lauderdale offers you and your sweetie some of the very best places for unforgettable, romantic experiences in South Florida.
Whether your relationship is budding or in full bloom, there's a wealth of great things to do in Fort Lauderdale for couples. If you're slipping away for a quick staycation or journeying to the Venice of America as a travel destination, there are lots to do to keep your romance sizzling like the Florida sun. It wouldn't be a trip to Fort Lauderdale without savoring its sun-kissed beaches and sapphire waves. Later, shake off the sand, and stroll hand-in-hand through the city's rich array of museums or indulge in selfies galore at a one-of-a-kind alligator farm. Then set sail for romance on a magical and memorable sunset cruise. Follow your heart and check out our list of the best things to do in Fort Lauderdale for couples.
1. Take a Sunset Cruise Along the Intracoastal Waterway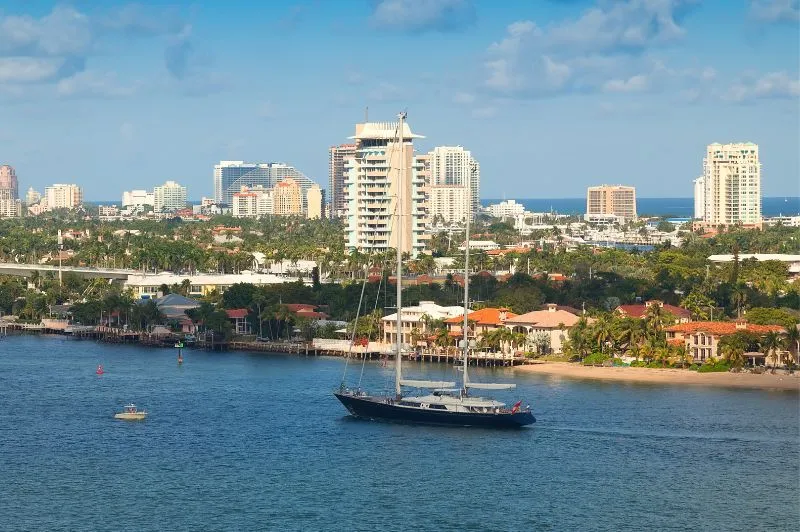 As the sun goes down, romance heats up on sunset cruises along Fort Lauderdale's picturesque Intracoastal Waterway. Few things say romance quite as well as cuddling while gazing at a sky draped in fiery reds, sparkling golds, and luminous pinks. You'll cruise past Millionaires' Row, a playground for the rich and famous lined with spectacular mega-yachts and dazzling multimillion-dollar mansions. Whether you want to book two intimate seats for you and your honey or round up a few other couples for a boisterous private charter, numerous cruise lines can accommodate you. Many of the trips are leisurely two to three-hour voyages and offer champagne and wine, while others let you bring your own bubbly to toast the great memories you're making under multicolored skies.
2. Visit the Bonnet House Museum and Gardens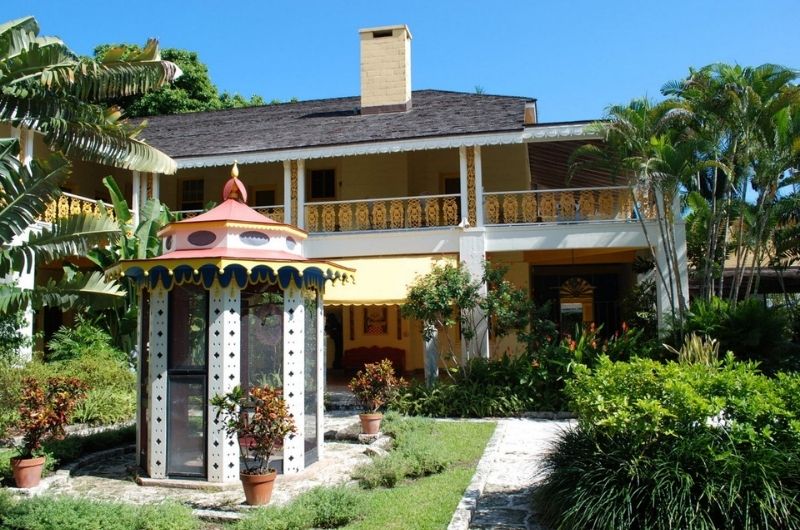 Address: 900 N. Birch Road, Fort Lauderdale, FL
Named after the bonnet lily that graces part of its 35 acres, Fort Lauderdale's Bonnet House Museum and Gardens is a unique estate brimming with flora, fauna, history, and art for you and your special someone to explore. Tucked away in a maritime forest where time stands still, the two of you can stroll through the grounds and glimpse graceful swans or even monkeys that call the estate-turned-museum home! The house is lavishly decorated and brimming with paintings, sculptures, and even seashell art. The Bonnet House Museum and Gardens is also a popular wedding venue, so if you haven't tied the knot yet, this may be the place to do it.
3. Go to the Beach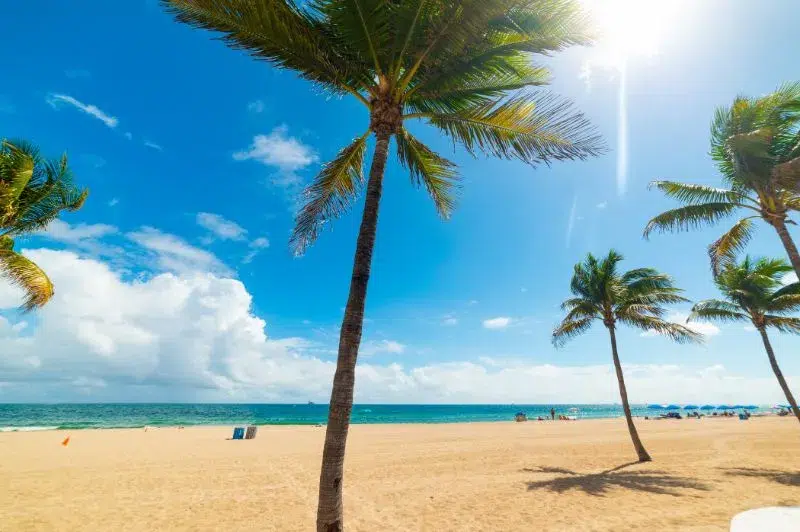 Make a postcard-perfect day by romping with your sweetheart at one of Fort Lauderdale's spectacular beaches. The ultimate things to do in Fort Lauderdale for couples, Venice of America's beaches offer plenty of romantic options, from solitude and tranquility to a party-hearty sand 'n' surf scene. If you want to escape the crowds, head for peaceful Del Ray Beach or tranquil Deerfield Beach. If you want to pump up the energy, check out the bustle of the popular Las Olas Beach or lively Fort Lauderdale Beach. Fort Lauderdale's beaches also offer plenty of bonding activities, including surfing, snorkeling, jet skiing, collecting seashells, building sandcastles, or having a romantic picnic serenaded by tumbling waves.
4. Check Out the Broward Center for the Performing Arts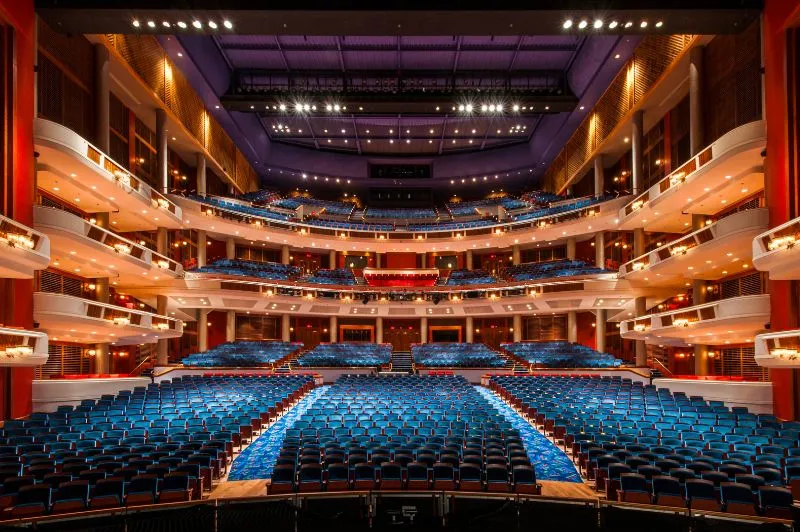 Address: 201 SW 5th Ave, Fort Lauderdale, FL
If the two of you love Broadway shows, ballets, operas, plays, and concerts, you'll love the Broward Center for the Performing Arts. Presenting more than 700 performances a year, the center has showcased such notables as the musical Chicago, Honeymoon in Vegas, To Kill a Mockingbird, The Cleveland Ballet: Momentum, Les Misérables, and the Eddie Palmieri Latin Jazz Band. Located on the west side of the Riverwalk Arts and Entertainment District, you can grab a bite at one of the incredible waterfront restaurants before the show or have a romantic stroll along the water afterward. The center doesn't have a dress code, so you can wear whatever makes you feel comfortable, whether dressed up or dressed down.
5. Go Shopping at the Galleria at Fort Lauderdale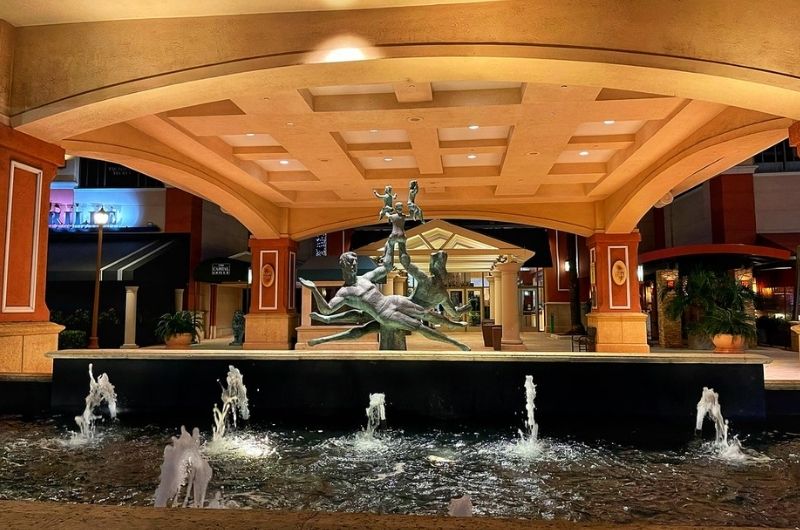 Address: 2414 E Sunrise Blvd, Fort Lauderdale, FL
If your relationship is ailing a bit, then retail therapy may be the cure. There's no better place to go to give your cash or credit card a workout and spend a fun day together than at the Galleria in Fort Lauderdale. With more than 120 stores, including Abercrombie and Fitch, Bath and Body Works, Zales and Michael Kors, you'll discover the perfect purchase – or purchases – for both of you. If all of that shopping stimulates your appetite, you can pop over to the casually upscale Cooper's Hawk Winery and Restaurant, the iconic PF Chang's, or hit the food court, which is perfect for people-watching. And if you feel like flexing at a gym, they've got that too!
6. Take a Cooking Class at Cozymeal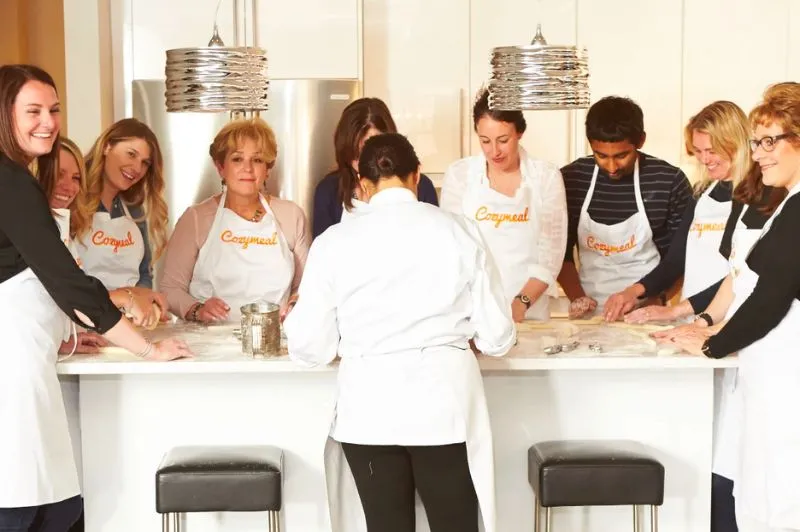 Address: 2598 E. Sunrise Blvd., Suite 2104, Fort Lauderdale, FL
They say the way to someone's heart is through their stomach, so taking a cooking class together at Cozymeal could help Cupid's arrow find its mark. Seen on the View and in USA Today, Cozymeal is a fun, interactive way for the two of you to learn a new skill and create a romantic, memorable meal. Cozymeal offers culturally diverse dishes helmed by topnotch chefs who will work alongside you from prep to final feast. They'll either instruct you at Cozymeal's location or travel to your residence. Whip up grub including Ecuadorian or Mediterranean cuisine, French and Italian or try your hand at creating sushi or plant-based food.
7. Explore the Everglades National Park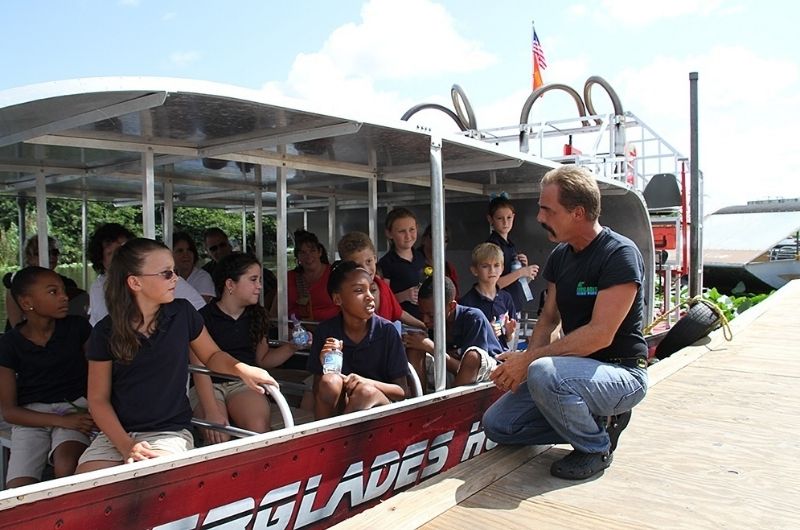 Known as the "River of Grass," the Everglades National Park is a 1.5 million-acre wetland preserve featuring a breathtaking diversity of plants and animals. The best way for you and your sweetheart to enjoy the Everglades is by booking a classic ride on an airboat. During your journey, you may see bald eagles, wading birds, turtles, or even an alligator or two. Bicycle on boardwalk trails, kayak through mangrove mazes, or check out one of the park's ranger-guided walks. December through March is the best time to plan your visit because there are cooler temperatures and fewer mosquitoes.
8. Private Sunset to Miami Beach Helicopter Tour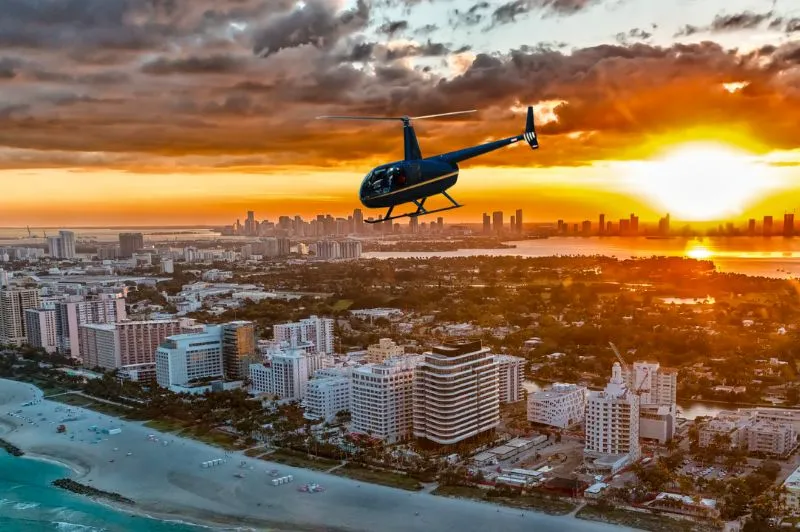 Meeting Point: Keen Fly, 1805 NW 51st Pl. Hangar 2, Fort Lauderdale, FL
Your hearts will soar when you embark on this spectacular sunset helicopter tour from Fort Lauderdale to Miami Beach. Drink in spectacular aerial views of Sunny Isles Beach, Fort Lauderdale's downtown and beach, Hollywood, Haulover Inlet, South Beach, Miami Beach, and Port of Miami, all imbued with the sunset's dazzling hues. Miles of twinkling city lights will stretch out before you, and you may even catch a glimpse of ocean wildlife. The helicopter is air-conditioned for your comfort, and you'll each get a headset, so you can hear the pilot. Add-ons include GoPro footage, professional photos, and a doors-off experience where you can wiggle your toes outside the helicopter! It may just be the experience of a lifetime.
9. Go to the Museum of Discovery and Science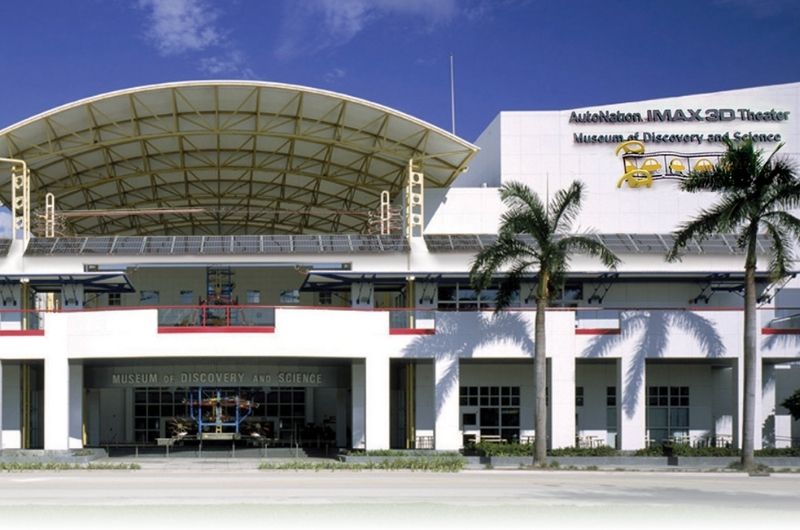 Address: 401 SW Second Street, Fort Lauderdale, FL
If you and your beau are interested in science and technology, put on your thinking caps and head over to the Museum of Discovery and Science. This isn't a museum where you merely observe the displays, but one with more than 150,000 square feet of interactive exhibits. This includes permanent and traveling exhibits, as well as an outdoor Science Park. As part of its experiential immersion, numerous displays also have informational plaques to deepen your understanding of what you're viewing. Take a simulated airboat ride through the Everglades, watch a presentation in their IMAX theater, and get up close and personal with otters, alligators, stingrays, hermit crabs, turtles, sharks, and other marine life.
10. Take a Class at Florida Beach Yoga and Fitness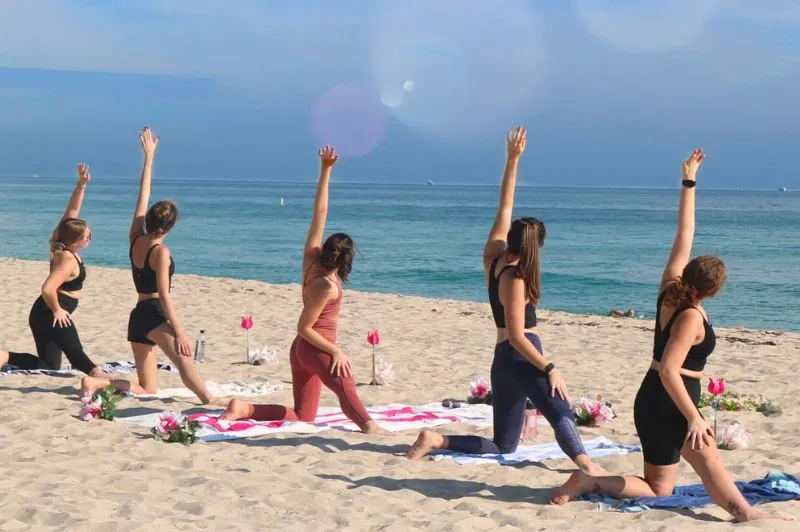 Address: 870 North Fort Lauderdale Beach Blvd. (Near Lifeguard Stand 13)
One of the unusual things to do in Fort Lauderdale for couples is exercise together with an instructor from Fort Lauderdale Beach Yoga and Fitness on pristine sand warmed by the South Florida sun. In the invigorating salty air, you and your sweetie can relax and revitalize with slow-flow yoga, yoga core fit, gentle yoga, restorative yoga, or sunrise salutes. Amp up the romance by flowing with the tides during a special Full Moon Beach Yoga Flow and Meditation class. After class, bundle up in cozy sweaters and stroll along the moonlit beach, have a picnic, or check out the nearby shops and restaurants. Don't worry about your athletic abilities – all are welcome. And don't worry about prices, either. At less than $10 each, you can take more than one class.
11. Escapology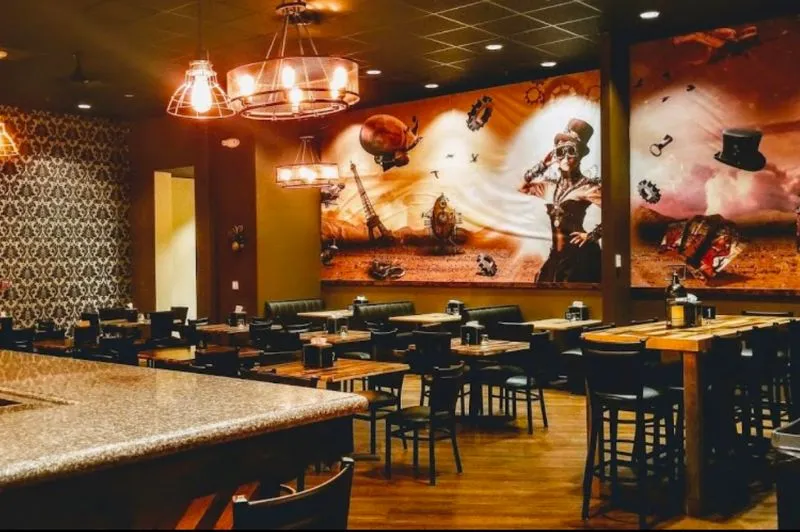 Address: 17 S. Fort Lauderdale Beach Blvd., #300, Fort Lauderdale, FL
Enjoy puzzles? Logic? Reason? Then put your left brain to work in Escapology, an upscale, Fort Lauderdale escape room experience. Locked in a themed room with up to six other people, all of you will work together to find and decode clues, unravel mysteries, and crack codes to complete your themed mission and escape. Themes include Murder on the Orient Express (figure out who the potential killer is and repair the brake lines to stop the train) and Antidote (find an antidote and escape from a laboratory contaminated with a deadly virus). Games usually last up to 60 minutes and are a great way for the two of you to have fun figuring out a brain teaser together.
12. Go to the Fort Lauderdale Swap Shop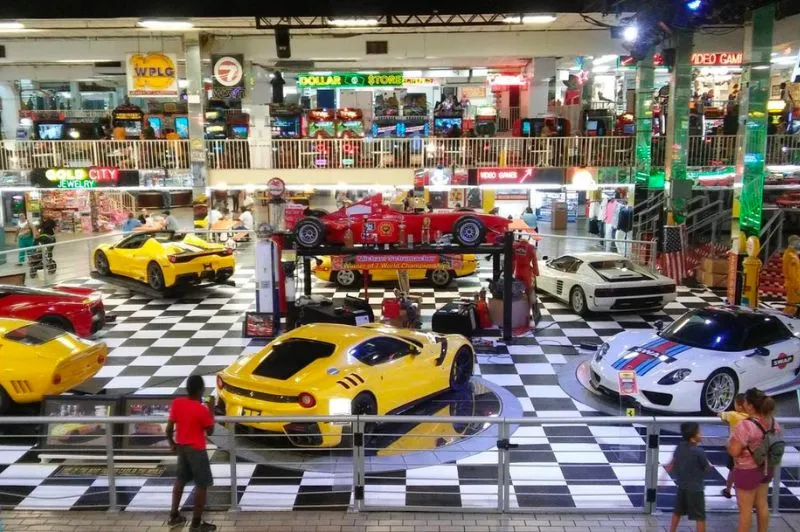 Address: 3291 W. Sunrise Blvd, Fort Lauderdale, FL
A display of Ferraris isn't what you'd expect to see at a swap shop, but sometimes the unexpected can really spice up a relationship! Featuring a corral of $100 million-dollars-worth of Prancing Horses, the mall-like Swap Shop boasts 88 acres of indoor and outdoor flea markets, a farmer's market, a food court, and a giant video arcade. With approximately 2,000 vendors, the two of you can go on a treasure hunt to find those special items that are uniquely yours while sampling a harvest of local fruits and veggies. When the sun sets, the Swap Shop is a 14-screen drive-in theater, showing movies seven days a week, where you and your honey can snuggle under the stars.
13. Take a Guided Tour of the Everglades Alligator Farm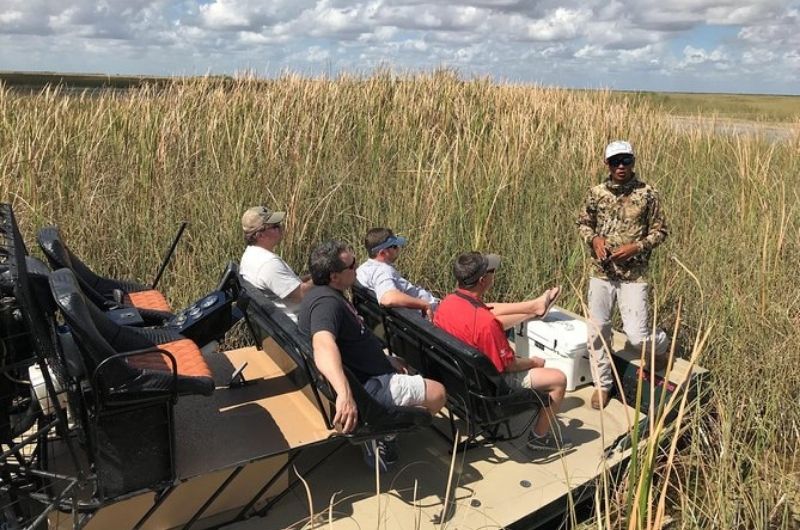 Address: 40351 SW 192nd Ave., Fort Lauderdale, FL
Located near the Everglades National Park, the Everglades Alligator Farm is home to more than 2,000 of the prehistoric-looking reptiles with the shifty smile. The Farm offers a unique and educational experience that's ideal for couples. A visit to the Alligator Farm includes an airboat tour (about 20 – 25 minutes, no reservation required), an alligator show, an alligator feeding presentation, and informative talks that focus on the gators and their conservation. You can even get up close and personal with the creatures during a tour where you can meet baby alligators, hold a three-foot long gator, and even feed them without worrying about losing a limb.
14. Go to the Flamingo Gardens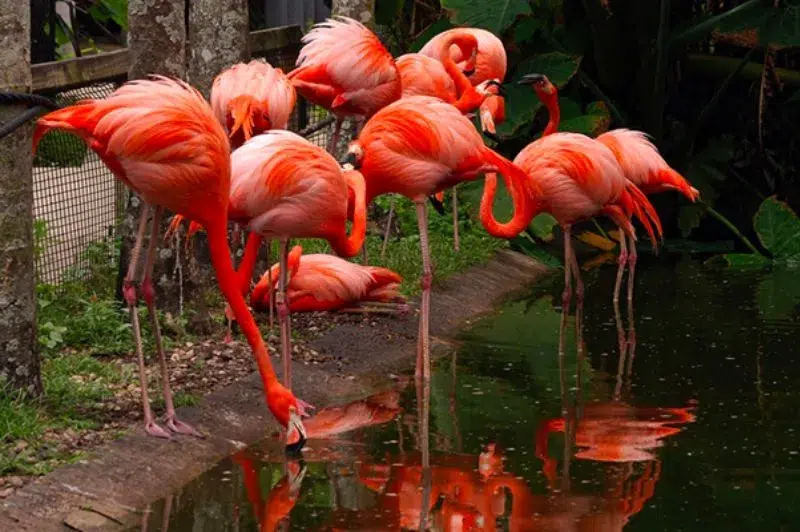 Address: 3750 S. Flamingo Road, Fort Lauderdale, FL
A beautiful botanical garden featuring – you guessed it – flamingos, the Flamingo Gardens is an oasis of lush gardens and native wildlife. Stroll through and marvel at 10 gardens, including the ethereal orchid garden, a native tree garden complete with a waterfall, a magical butterfly and hummingbird garden, and a luxurious fern garden. The native animal habitats include the Gardens' namesake flamingos, a crocodile habitat featuring crocs named after Elvis and Priscilla, free-flying birds, Josh the Black Bear and panther and bobcat habitats. You can take a narrated tram ride or explore the Gardens on your own. A selfie paradise, you won't want to miss taking a picture of yourselves with the botanical garden's 200 year-old live oak trees.
15. Take a Brewery Tour at Funky Buddha Brewery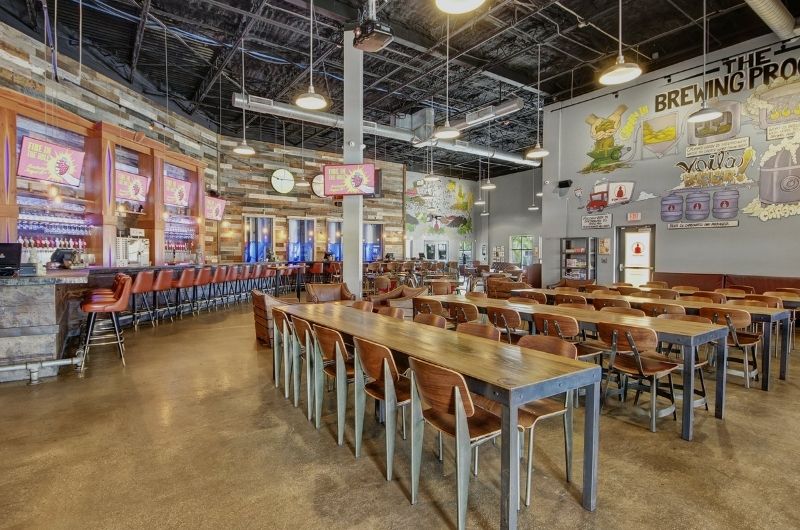 Address: 1201 NE 38th St, Fort Lauderdale, FL
Want a drink to toast your relationship but are burned out on champagne? Then head over to the Funky Buddha Brewery. Their unexpectedly unconventional craft brews include No Crusts (flavored like peanut butter and jelly), Last Snow (accents of chocolate and coconut), and their signature beer, Maple Bacon Coffee Porter (notes of sweet syrup, smoky bacon, and roasted coffee). Make sure to book a tour of the brew house and get a behind-the-scenes look at how the brewery works its magic. You'll get to sample four types of beer, touch, and even smell the ingredients while learning about the brewing process that has made them a huge South Florida attraction.
Flowers may wilt and chocolate may melt, but memories last forever. In Fort Lauderdale, there are countless memory-making, romantic things couples can do, from a walk on a chiffon-soft beach to an educational trek through a museum to a close encounter with an alligator. If you want to look for love in all the right places, check out our list of 15 of the best things to do in Fort Lauderdale for couples.
Frequently Asked Questions
What romantic activities can couples enjoy in Fort Lauderdale?
Fort Lauderdale offers an array of romantic activities for couples to enjoy. Taking a sunset stroll along the picturesque beaches or a leisurely walk through the beautiful Bonnet House Museum & Gardens can create cherished memories. A scenic gondola or river cruise along the city's intricate waterways provides a unique perspective and intimate experience. Additionally, couples can indulge in a luxurious spa day, savor a candlelit dinner at one of the many fine dining establishments, or catch a live show at a local theater.
Are there any couples' workshops or classes to take part in while visiting Fort Lauderdale?
Absolutely! Fort Lauderdale offers a variety of workshops and classes that cater to couples looking for unique experiences. Options include cooking classes, where you can learn to prepare a delicious meal together, art classes for creating a masterpiece as a team, and dance lessons to help you and your partner move in sync. Check local event listings and social media pages for specific offerings and schedules during your visit.
Can couples enjoy outdoor activities in Fort Lauderdale?
Yes, Fort Lauderdale is an outdoor lover's paradise, with plenty of activities for couples to enjoy together. Rent a tandem bike and explore the city's picturesque neighborhoods, or take a hike through one of the many nature parks and preserves. Water-based activities like paddleboarding, kayaking, and snorkeling are also popular options for adventurous couples. Additionally, consider chartering a sailboat or taking a guided eco-tour for a memorable and exhilarating experience.
What are some recommended spots for a romantic picnic in Fort Lauderdale?
Fort Lauderdale boasts numerous parks and green spaces perfect for a romantic picnic. Some popular options include Hugh Taylor Birch State Park, with its lovely shaded areas and Intracoastal Waterway views, and the serene Bonnet House Museum & Gardens, which features picturesque gardens and charming alcoves. For a beachside picnic, consider Fort Lauderdale Beach Park or the quieter Lauderdale-By-The-Sea. Remember to pack a blanket, your favorite snacks, and beverages to create the perfect romantic outing.
Can couples find live music or entertainment venues in Fort Lauderdale for a date night?
Fort Lauderdale offers a lively arts and entertainment scene for couples seeking a memorable date night. Catch a live show at the Broward Center for the Performing Arts or Parker Playhouse, which regularly hosts concerts, plays, and other performances. For a more casual atmosphere, many local bars, restaurants, and lounges feature live music, from jazz and blues to acoustic and Latin rhythms. Check venue websites and local event calendars for up-to-date schedules and performances during your stay.